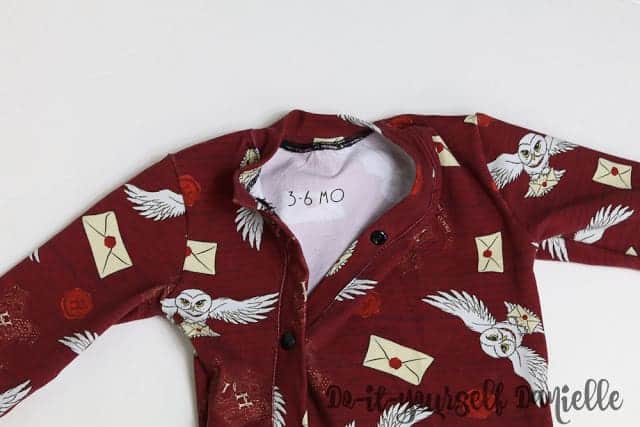 How to create itch-free clothing tags for handmade and other clothing with the Cricut Air 2. These are a great option for children or adults who can't tolerate the fabric tags such as those with sensory processing issues like Autism or Aspberger syndrome.
I am part of the Cricut Core Bloggers program so my machine and supplies are often supplied to me free. This helps decrease my cost for This post may contain affiliate links. Using these links helps support my blog. Thank you!
I've been making baby outfits and outfits for my older sons. It's so much fun! The big concern for me was adding tags. I didn't like sewing in tags while I made the outfits and who really loves how itchy they get? But you really need to have them in order to identify whose clothing is whose. It also comes in useful when my kids outgrow the clothing and I want to pass them on to others. Nobody wants to guess the sizing.
I've bought tags before and sewed them on which is fine, but I really think my stitching is ugly and detracts from the product. So I decided to make my own with the Cricut Air 2 and some heat transfer vinyl.
Now, in fairness, this won't stay on as long as a quality sewn on tag. Similar to the heat transfer tags used on retail clothing, they'll fade with a lot of washing. But it will last long enough and we can always make a new tag when it starts to wear off!
These would also be perfect for labeling clothing and other fabric items for school or daycare! If you don't have a Cricut and don't want to invest in one, you should check out Mabel's Labels. The company produces really amazing clothing and other types of labels. Click here to get free shipping on your Mabel's Labels order.
Your other option would be to use a fabric pen (permanent) to write the information on the clothing. This could work fairly well, but it won't look as nice. If I'm going to spend hours sewing outfits then I want them to look amazing!
Supplies Supplies listed below may include affiliate links to the products.
Iron
Piece of scrap fabric
Iron
Optional: Heat press
Tutorial
To start, you need to go into your Cricut Design Space and create your text. I just did the sizes. You want an idea how big to make the text… too wide and it won't fit on the inside of your clothing item. I just measured the inside of my items. Once I was finished, I set my Cricut for heat transfer vinyl, mirrored the image, and printed it on vinyl. This is a great use for small HTV scraps. The HTV faces down on your mat. Once you finish printing it, you just need to weed the excess like below…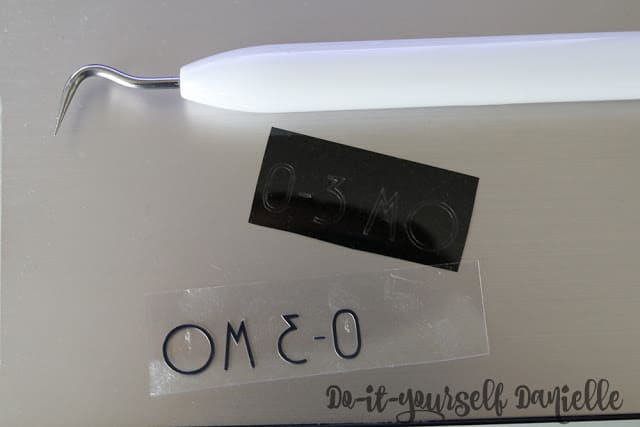 Once you've done that, you take your HTV and place it where you want it to go. Heat up your iron. You need to lay a piece of scrap fabric over the plastic for the HTV, then press down with your hot iron over the HTV. You want to put a lot of pressure on this so make sure you have a steady ironing board (my old one would collapse on me, not super safe, haha).
In this case, a heat press would be ideal. Heat presses apparently do a better job of applying the HTV to fabric and the HTV will last longer if they're used. I don't own one so I can't say how true that is.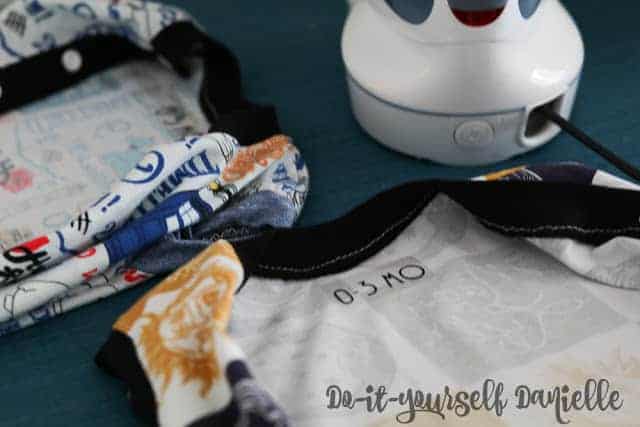 I usually peek at my HTV after a few seconds of pressing to see if it has applied completely. If the clear plastic peels up easily and the lettering looks like it's stuck well to the fabric then usually it's good. I will often remove the plastic at this stage, then press the lettering again with my iron (with the scrap fabric between it, of course).
Love it? Pin it!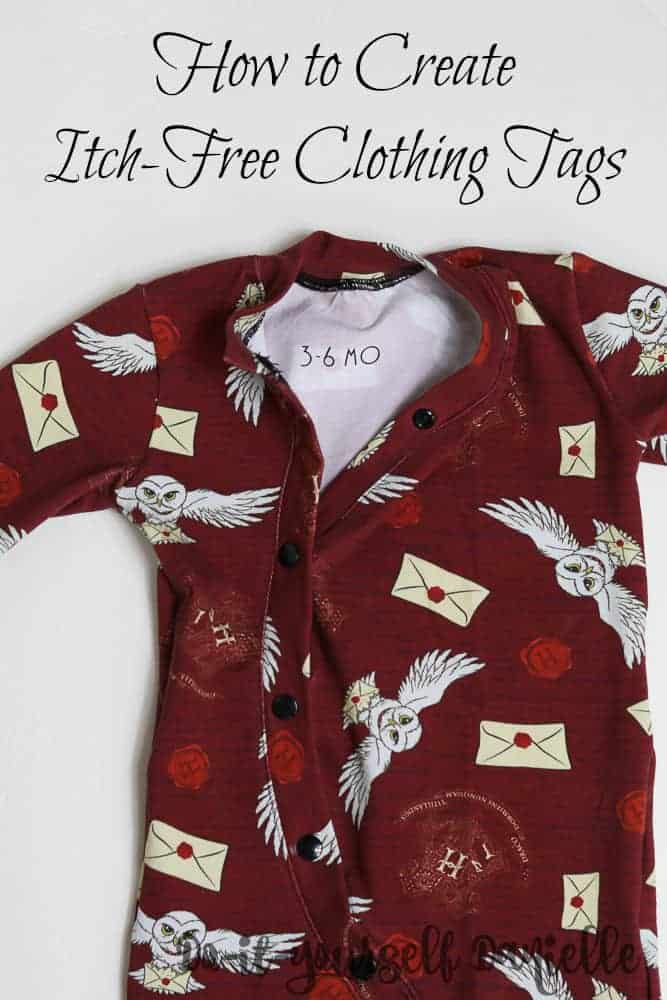 Thanks for taking the time to read this post! I really appreciate the time you've taken. Please share, like, and pin my post if you enjoyed it. Follow me on social media and subscribe to my email list to keep up to date on all of my latest projects!

Disclosure of Material Connection: Some of the links in the post above are "affiliate links." This means if you click on the link and purchase the item, I will receive an affiliate commission. Regardless, I only recommend products or services I use personally and believe will add value to my readers. I am disclosing this in accordance with the Federal Trade Commission's 16 CFR, Part 255: "Guides Concerning the Use of Endorsements and Testimonials in Advertising."
Use the Discount Code DIYDANIELLE on cricut.com for 10% off any cutting machine or heatpress (no minimum). Excludes: materials/accessories/mystery boxes/etc. Applies to US/CA only, code expires 12/31/23.