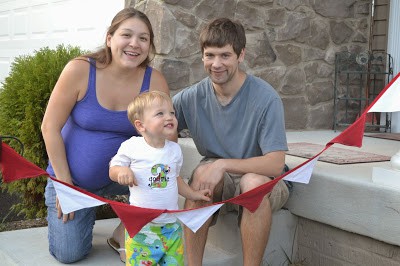 For G's birthday outfit this year, I got this embroidery design off Etsy. The seller makes it for you then emails the design so it has your child's name.
I also bought some Sesame Street fabric and made G some matching pants with this pattern and tutorial. G was so excited about the "Elmo" pants, he kept saying "Elmo! Elmo!" and hugging them. Of course, getting him to pose with them on was exhausting.
Daddy B, trying to get him to hold his hammer up like Thor. We might be dorks.