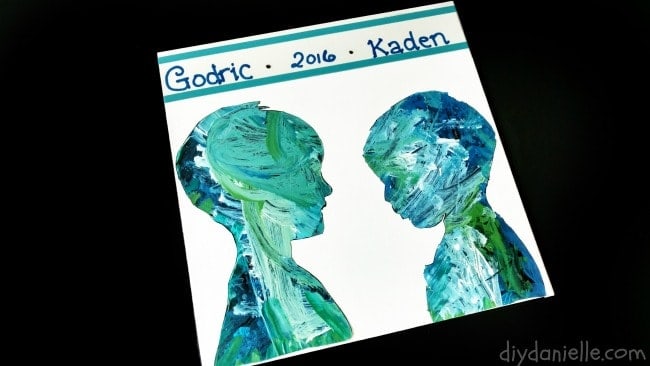 How to make an easy silhouette gift for dad, mom, grandparents, or other loved ones. This is so much fun to make with the kids and feasible even for young children. You can use glitter, paint, and your Silhouette Cameo!
This post may contain affiliate links. Using these links helps support my blog. Thank you!
For Father's Day, I put together a neat Silhouette canvas for my husband. The kids helped, I promise. Essentially, I made the silhouette with my Cameo and then stuck the silhouette to the canvas. The kids painted over and around it. After, I peeled off the silhouettes. It came out great, but it seemed a shame to just throw the silhouettes away. Instead I put them to the side to use to make gifts for the grandparents. Here's what I did. Reuse-reuse-reuse!
Supplies
Supplies listed below may include affiliate links to the products.
Glitter
Paint pens
Washi tape
Paint
Tutorial
First, I took the leftover 651 silhouette images from my husband's gift. I applied the images to a canvas panel and traced them. Then I removed them. I put them on the next canvas and used mod podge to adhere them to the canvas.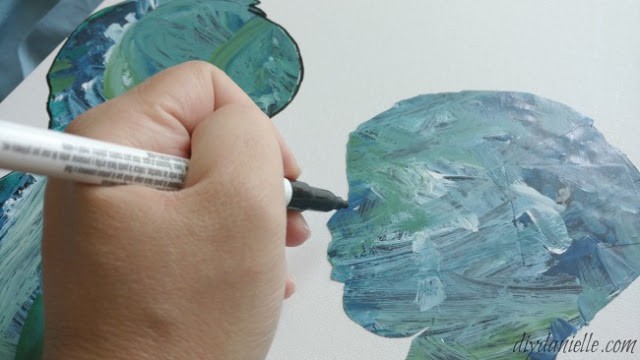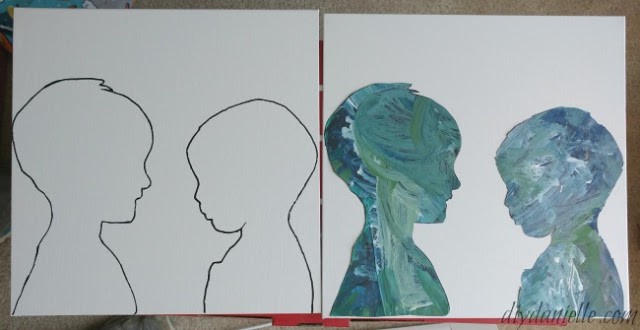 Once I was finished and everything had drive, I used washi tape as decoration along the top. I used paint pens to label my canvases. For the left canvas, I applied glue inside the silhouettes then sprinkled blue sand and green glitter over the glue. I tapped it to get the excess off.
My sewing room is a glittery mess now, but I think it was worth it. What do you think?
Love me? Pin me!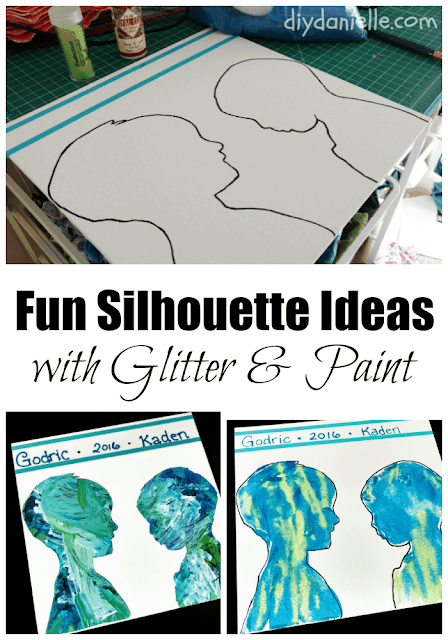 Thanks for taking the time to read this post! I really appreciate the time you've taken. Please share, like, and pin my post if you enjoyed it. Follow me on social media and subscribe to my email list to keep up to date on all of my latest projects!