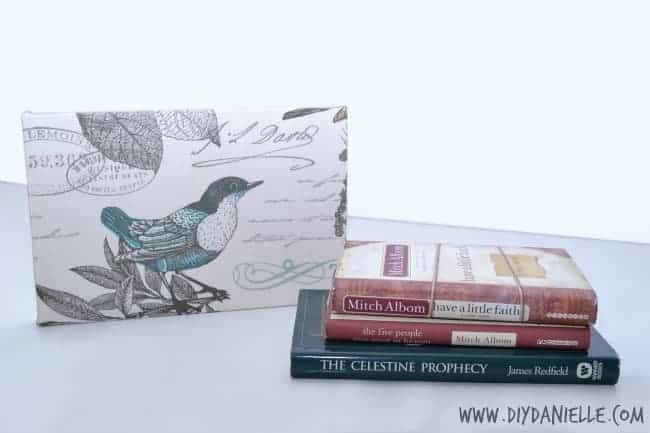 How to make easy, affordable, and fast bathroom decorations… this is a scrap buster- for both wood and fabric!
When I updated our bathroom and put shelves in for storage, I realized I needed some decor to make it look welcoming. There's nothing quite like a pretty, well put together room! This project is a great way to use wood and fabric scraps! I had the most perfect remnant that I found at the store the other day too!
Supplies
Supplies listed below may include affiliate links to the products.
Tutorial
Iron your fabric. Lay it down flat and center your wood on it.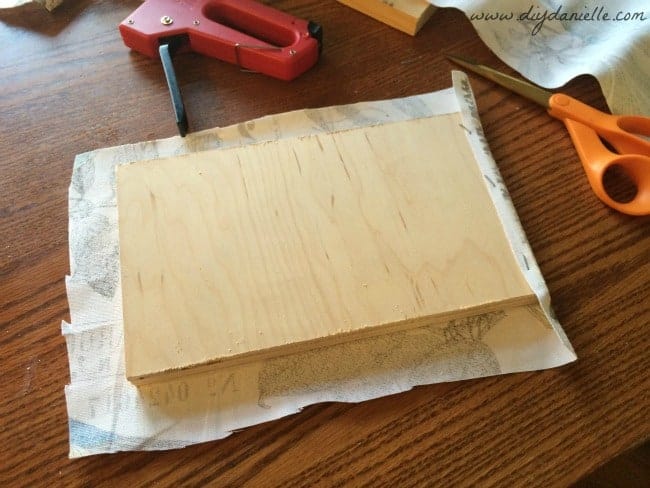 Pulling the fabric tight, use the staple gun to staple the fabric to the back of the wood piece.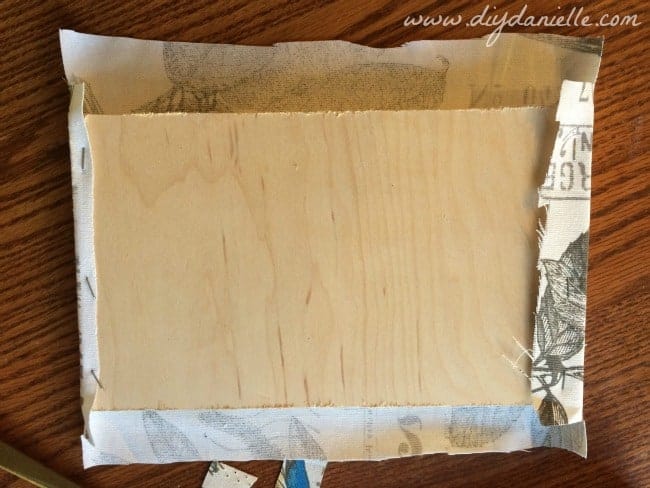 Done! Love simple projects. Here are some other
easy to DIY Bathroom Decor Ideas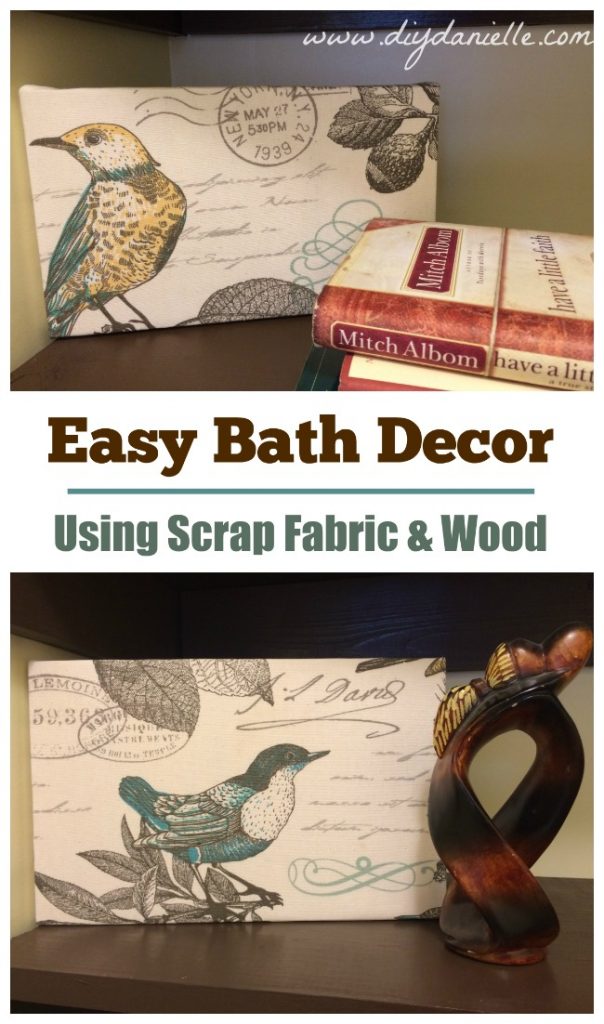 Thanks for taking the time to read this post! I really appreciate the time you've taken. Please share, like, and pin my post if you enjoyed it. Follow me on social media and subscribe to my email list to keep up to date on all of my latest projects!

Disclosure of Material Connection: Some of the links in the post above are "affiliate links." This means if you click on the link and purchase the item, I will receive an affiliate commission. Regardless, I only recommend products or services I use personally and believe will add value to my readers. I am disclosing this in accordance with the Federal Trade Commission's 16 CFR, Part 255: "Guides Concerning the Use of Endorsements and Testimonials in Advertising."