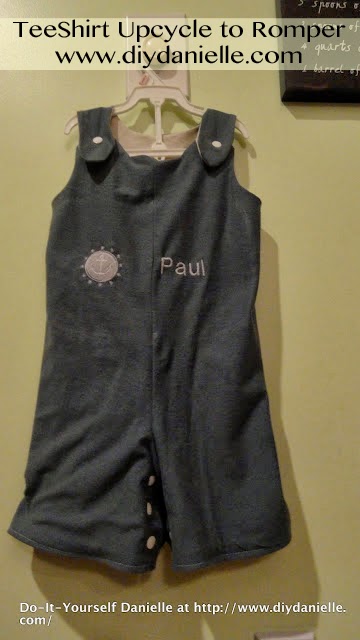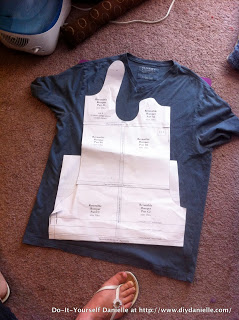 I wanted to make a cute romper for my mom's neighbor's grandson. She's been so helpful, handing down her grandson's clothes as he finishes with them, so I wanted to make something for Little Paul in return. I decided to do a romper seeing that my Fourth of July Romper came out so nice.
As with that romper, I used this pattern that I bought. With any clothing item, you can lay out your pattern on any item that you'd like to upcycle and as long as the fabric is big enough for your pattern, it can be used. I used two of Daddy B's large men's teeshirts. They look great upcycled and they look so comfortable. I love teeshirt fabric.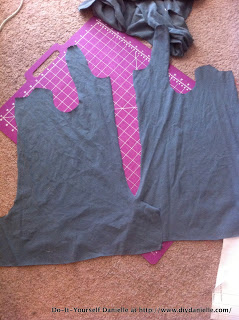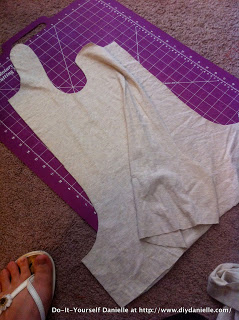 Here's some pictures of the process of cutting out my pattern. This is for the 18 month version of the romper. Make sure your teeshirt is flat on both sides before cutting!

I didn't photograph the entire process as there are some pictures on my blog for the Fourth of July romper, and the pattern is very detailed with great pictures to go with it. I paused during the process, where the pattern suggests, to add embroidery to the romper with my new embroidery machine.
Just for a quick brag, Daddy B bought me this embroidery machine for our anniversary… I'm so excited! This here is an Amazon.com package for it with a lot of cool accessories included: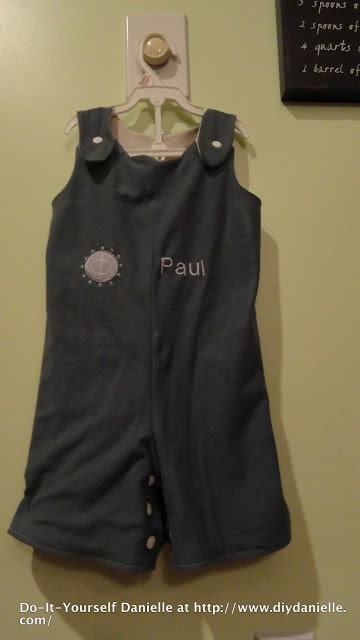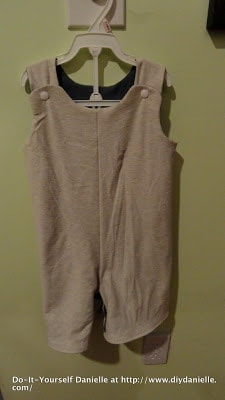 Here's my final product (wish I'd embroidered the white side too, but I didn't have any other colors of thread yet):