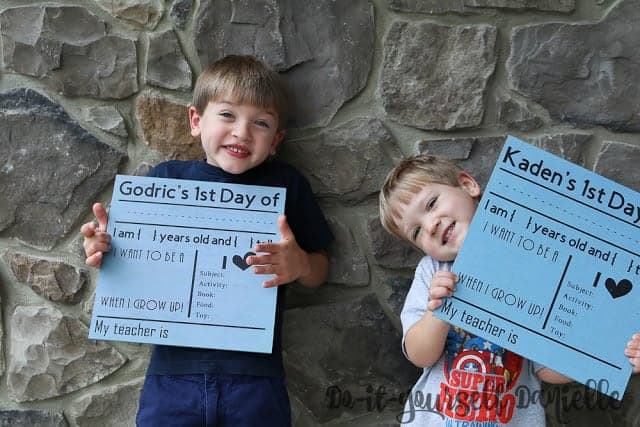 How to make reversible first day of school signs that flip for the last day of school. These can be made easily with chalkboard paint, a piece of wood, and the Cricut Air 2.
This post may contain affiliate links. Using these links helps support my blog. I am part of the Cricut Blogger Program which means that I received my machine and often supplies for free. Thank you!
We start school here in September and G has his first year of elementary school. It's crazy how time flies! I wanted to make a sign for photos for school this year- something they can use each year and preferably something that was reversible so it would work for the last day of school too. I love how these came out. I made one for his brother who is in preschool too.
Supplies Supplies listed below may include affiliate links to the products.
Chalk paint
Chalk
12×12″ board (I found these in the painting canvas section at Michaels)
Paint brush
Black Outdoor Vinyl or Indoor vinyl, depending on which method you want to use
Tutorial
I took some square wood panels that I got at the craft store from the canvas/painting section. These were the perfect size for what I wanted. I painted each side with chalk paint- the first coat on each side was horizontal and the second coat was vertical.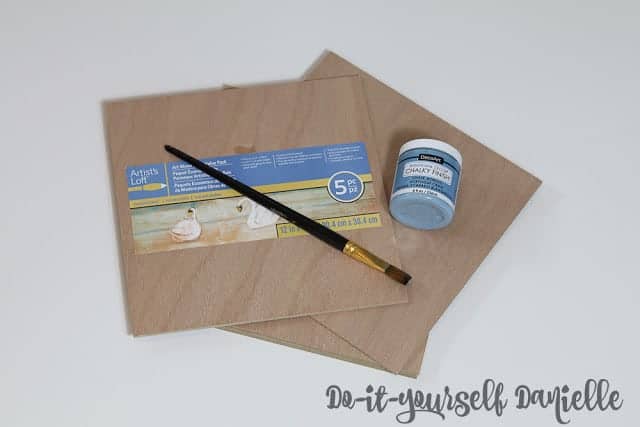 Once dried, I flipped the board and did the other side.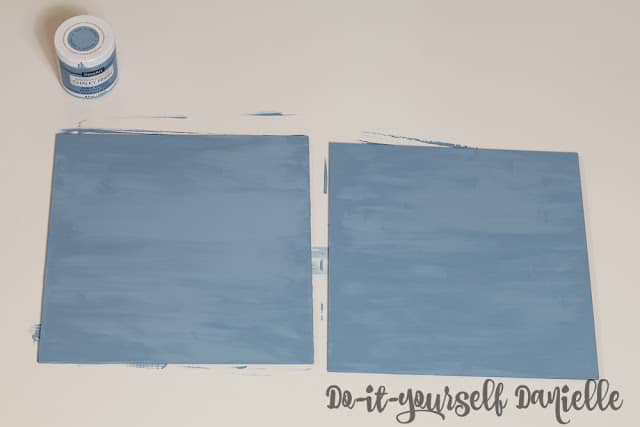 Prep your chalkboard with chalk. This just involves rubbing chalk all over the surface. I recommend using a chalk color that will look nice against the paint color you chose. In the video I used a cloth to hold my chalk because (shudder) I can't even with rubbing chalk across a surface.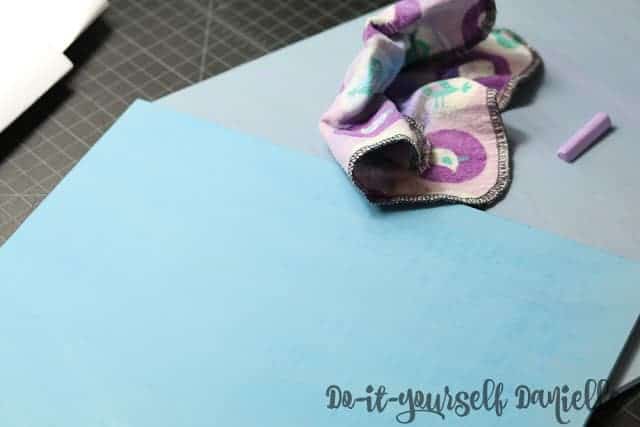 Method 1: Using Permanent Vinyl
Now you can print your base words on permanent adhesive vinyl and use transfer paper to add it to your boards. I used the "first day of school" images for the front and the "last day of school" images for the back.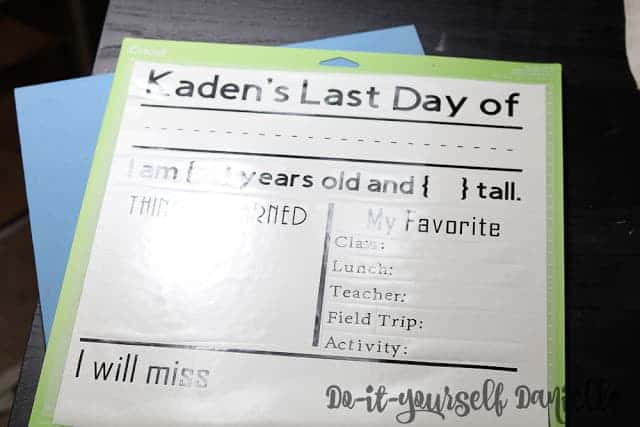 It was really hard to weed… I'm not sure if it was my font choices or what, but ugh. And all the dots! Phew. I think it's doable if you really work at it and take your time, but my patience was running low so I decided to try method 2 for the other sides.
But I do love how it came out! I'm a little concerned that the lettering or smaller pieces may come off… normally I'd seal with mod podge, but in this case that would make the chalkboard area unusable, defeating the purpose.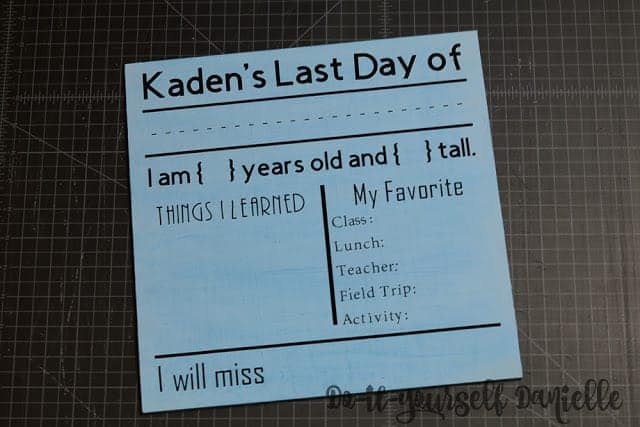 Method 2: Using Indoor Vinyl as a Stencil to Paint
After getting frustrated with weeding the permanent vinyl, I decided to try reverse weeding and using the vinyl as a stencil. I found this easier. I did use permanent vinyl initially to do this, but I think indoor vinyl would be a better option.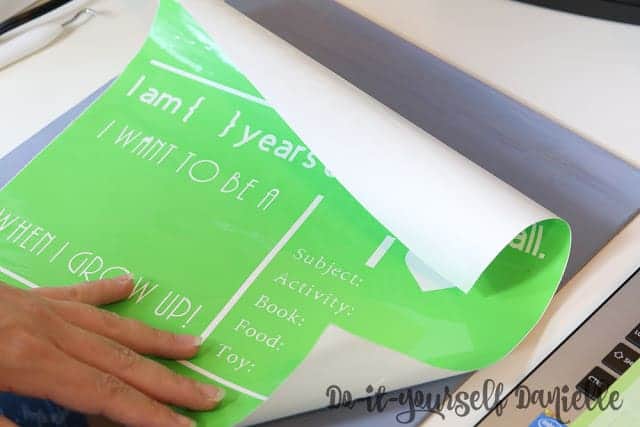 Once you've weeded it all, you use transfer paper to apply it to your 12×12 board.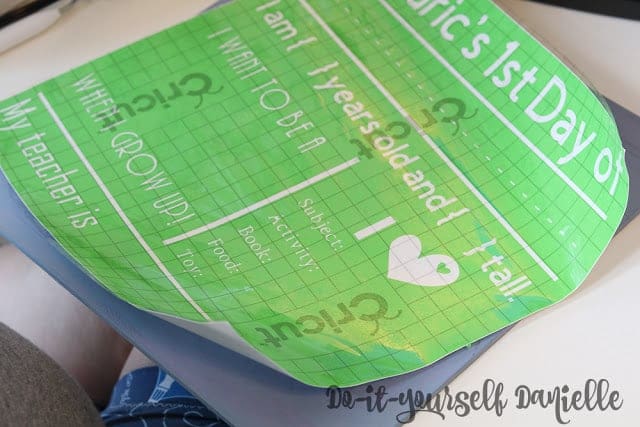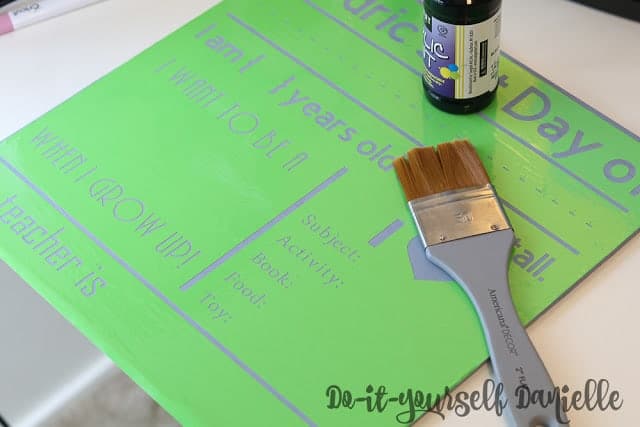 Then you can use the vinyl as a stencil, applying a coat or two of paint.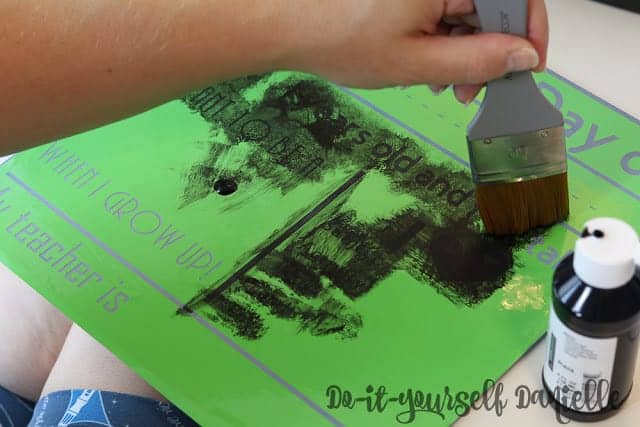 Once the paint dries, just peel off the vinyl. This is where the removable vinyl would probably be a better option. I felt like the permanent vinyl wasn't gentle on the paint when I removed it. It didn't do a ton of damage, but it might have been easier and less worrisome with indoor vinyl.
I think both methods achieved pretty much the same look so go with what seems easiest to you!
Video Tutorial
Love it? Pin it!
Yes, I know I photoshopped the words in when I should have written them with chalk, but I'm an asthmatic lefty who is better at photoshop than writing neatly so…. photoshop it is! Haha.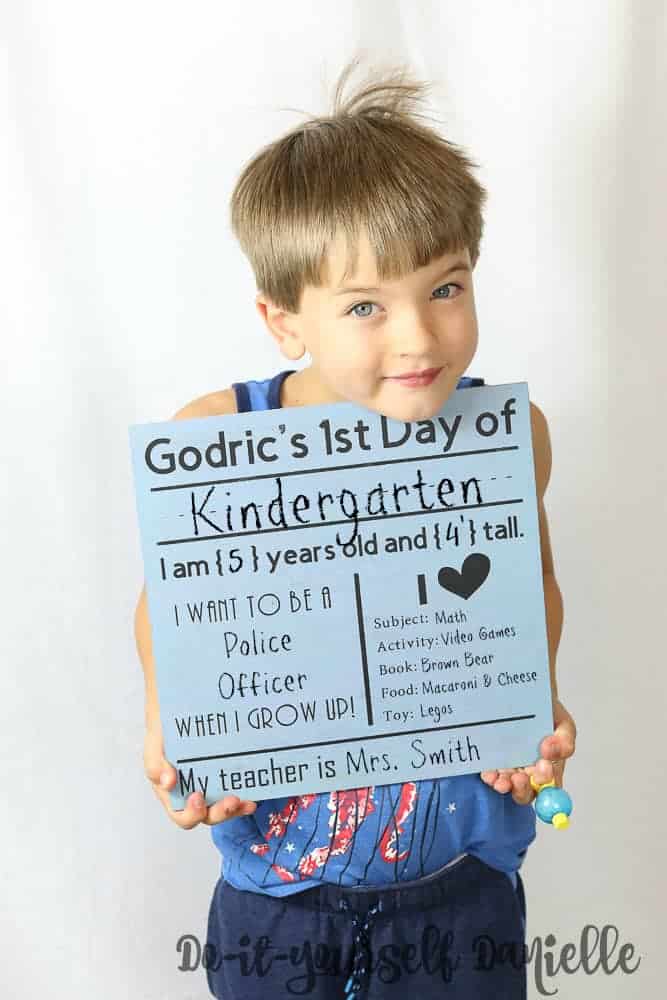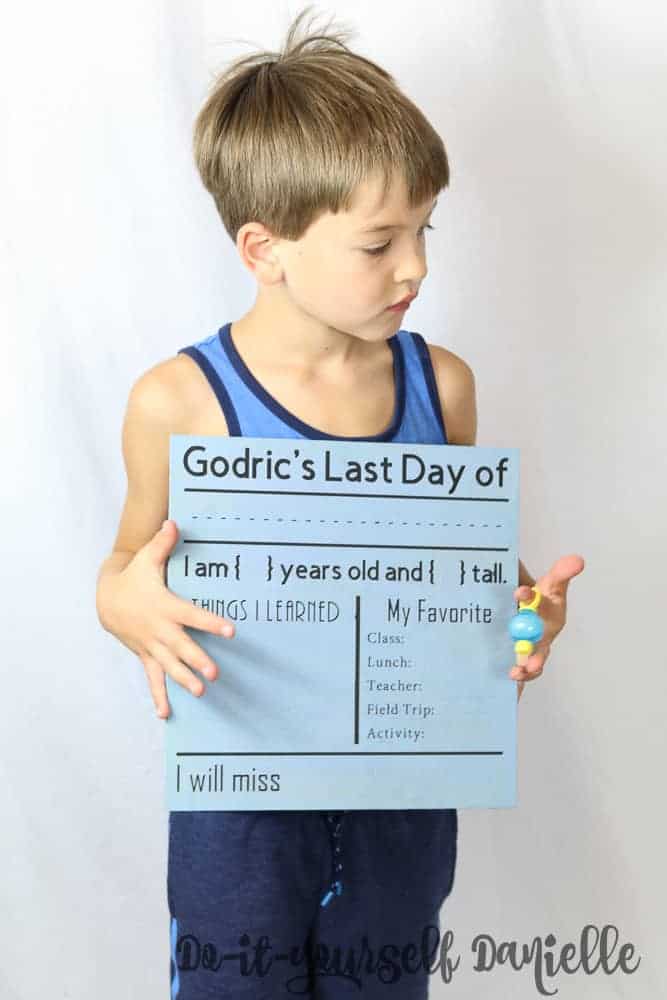 Thanks for taking the time to read this post! I really appreciate the time you've taken. Please share, like, and pin my post if you enjoyed it. Follow me on social media and subscribe to my email list to keep up to date on all of my latest projects!

Disclosure of Material Connection: Some of the links in the post above are "affiliate links." This means if you click on the link and purchase the item, I will receive an affiliate commission. Regardless, I only recommend products or services I use personally and believe will add value to my readers. I am disclosing this in accordance with the Federal Trade Commission's 16 CFR, Part 255: "Guides Concerning the Use of Endorsements and Testimonials in Advertising."
Use the Discount Code DIYDANIELLE on cricut.com for 10% off any cutting machine or heatpress (no minimum). Excludes: materials/accessories/mystery boxes/etc. Applies to US/CA only, code expires 12/31/23.