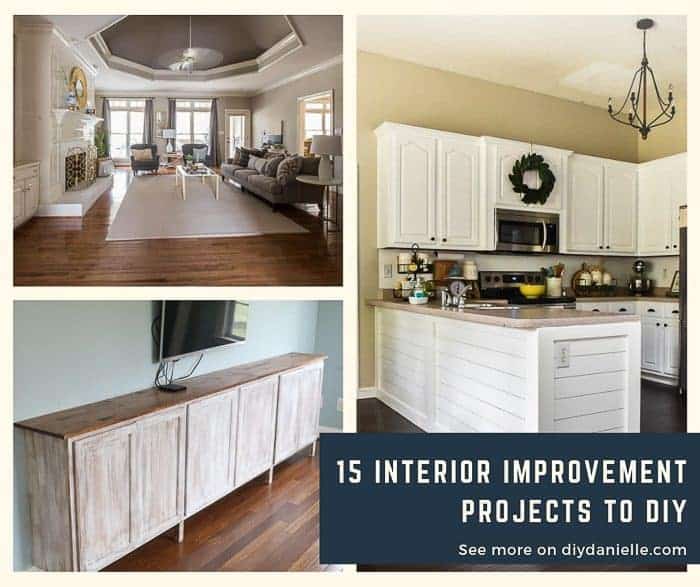 15 Home improvement projects to complete for your home's interior. Learn how to install cabinets for organization, update lighting, add flooring, and more!
This month for the At Home DIY challenge, we completed home improvement projects. You probably saw my living room storage cabinets, but I wanted to share some other fun projects for your home interior. From updating lighting to painting the walls, you'll find a little bit of everything. You can even learn how to build your own fireplace!
Here they are!
15 Interior Home Improvement Projects to DIY
15 Interior home improvement projects that you can DIY for added function, value, and storage for your home!
Would you please pin this project and share it? Thanks!