Build a simple and beautiful bird house with these 21 DIY bird houses! From beginner to advanced, find the perfect project for you.
Building your own bird house can be an easy and rewarding experience for anyone.
Whether you're trying to attract different types of birds to your garden or just looking for a fun project to do with the kids, making a bird house is a great activity.
All you need is some scrap wood, a few basic tools, and a bit of imagination!
Whether you're an experienced craftsman or just getting started with woodworking, there's something here for everyone.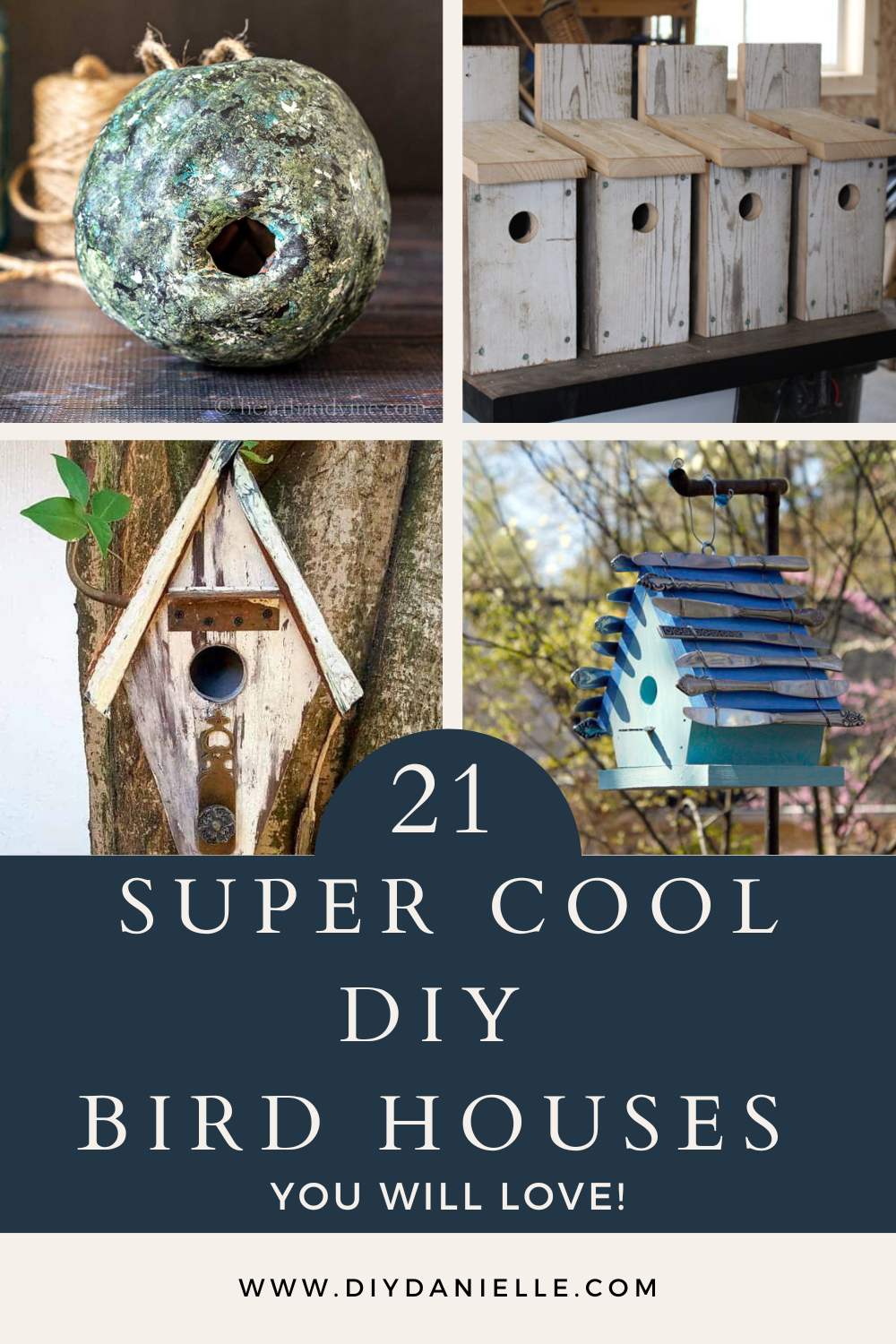 Simple DIY Ideas for Bird Houses
If you love watching birds and want to attract them to your yard or garden, building a bird house is an excellent idea.
Creating your own is not only fun but also practical, cost-effective, and environmentally friendly.
Today we're bringing you 21 DIY bird houses that will help you welcome a variety of birds to your outdoor space.
But before you dive into the various types of bird houses, it's essential to know how to build one.
The first step is deciding on the type of bird house you'd like to make – there are many styles available, including nesting boxes and multi-room houses for larger birds.
Next up, gather the necessary tools and materials, such as wood planks, screws or nails, hinges, and roofing material (if desired).
Follow the step-by-step instructions carefully until completion.
Once your birdhouse is built and ready for use, consider adding a bird feeder or bird bath nearby.
They make great additions to a garden!
Now let's take a look at these different bird house designs. Enjoy!
21 Creative DIY Bird Houses
Bring the birds to your backyard with 21 easy-to-follow DIY bird house plans! Learn how to build a simple bird house with inexpensive supplies.
So what do you think? Did you find a new bird house to make? I sure did!
Here are some more gardening ideas!