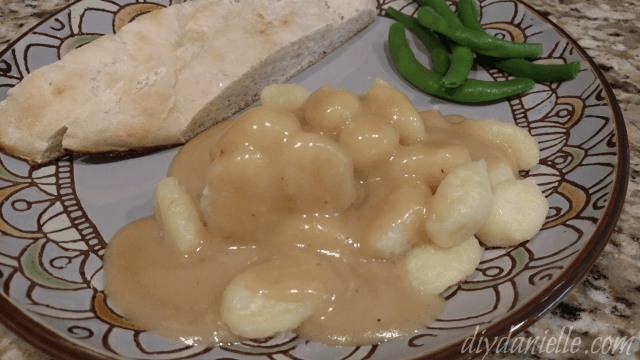 Easy beef gravy recipe to go with gnocchi.
This post may contain affiliate links. Using these links helps support my blog. Thank you!
I made some delightful beef broth from old beef bones and it was AMAZING. But short of drinking it all- a definite possibility- I was wondering what I could make with it. My husband suggested a gravy to go with gnocchi one night and boy am I happy I tried it.
Now I used gnocchi that was packaged from the store, but you can make your own gnocchi if you're feeling ambitious. Obviously homemade broth and homemade gnocchi are going to be way better than anything you'd buy at the store.
Ingredients
6 Tbsp Butter
1.5 cup of homemade beef broth
6 tbsp flour
1/4 tsp salt (or to taste)
1/8 tsp pepper (or to taste)
Tutorial
Melt your butter in a small saucepan on medium. Once melted, mix in your beef broth and flour. Let simmer and thicken. Mix in your salt and pepper.
Serve over gnocchi. Or beef. Or whatever your heart desires. Because this is tasty. I recommend making some fresh bread to dip in your remaining gravy.
Love it? Pin it!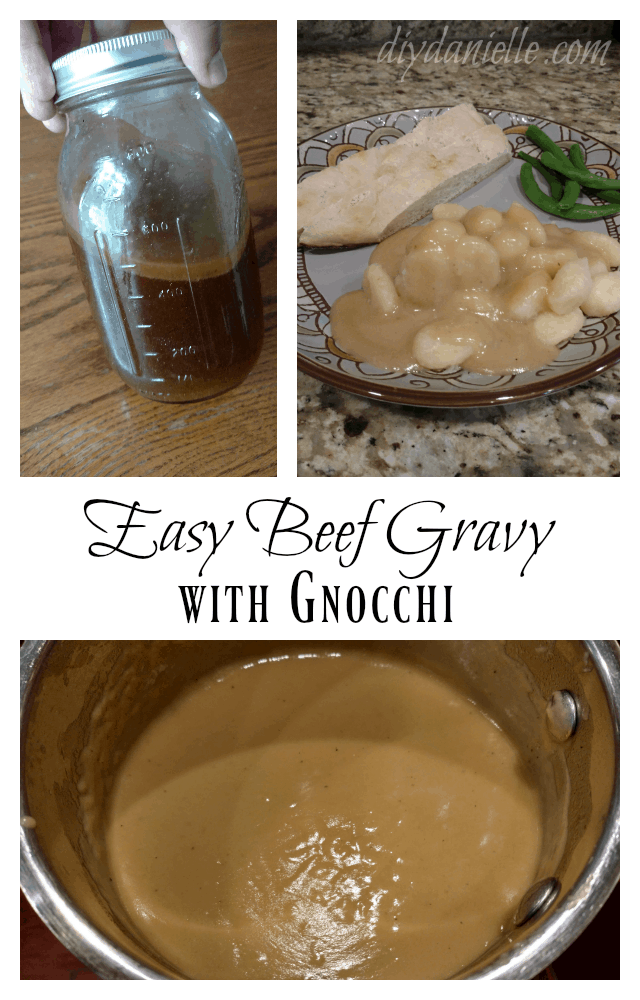 Thanks for taking the time to read this post! I really appreciate the time you've taken. Please share, like, and pin my post if you enjoyed it. Follow me on social media and subscribe to my email list to keep up to date on all of my latest projects!