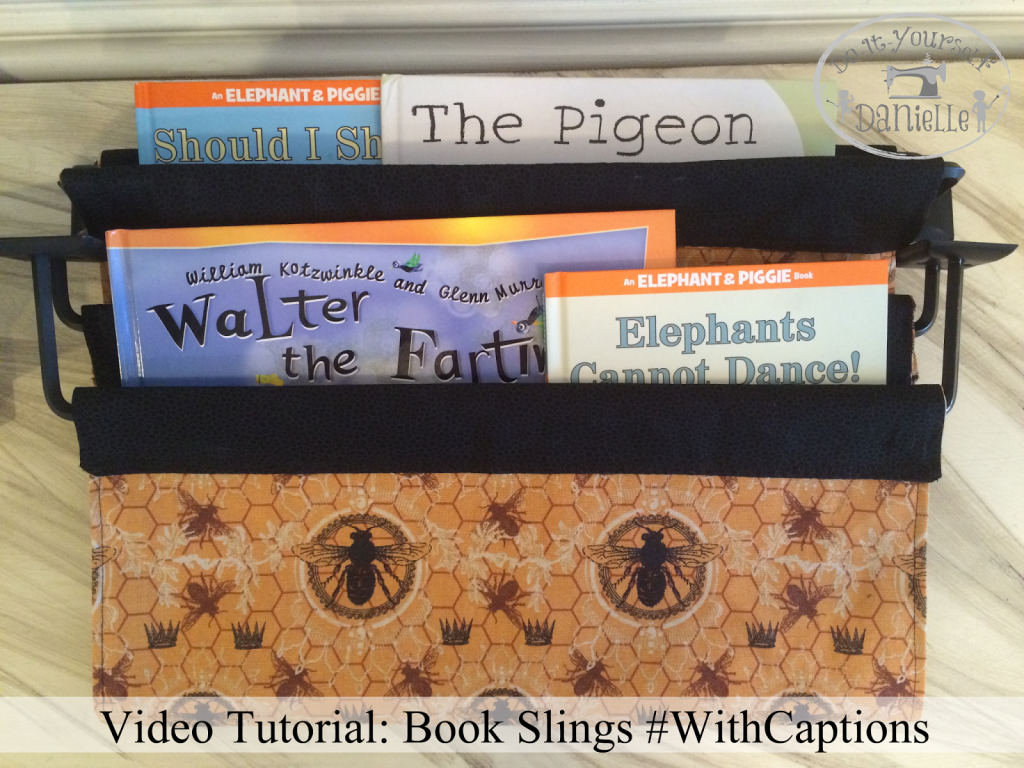 Last summer my friend Sara was moving and she gave me these silver rods she purchased for book slings. She didn't have time to work on them and they were moving to a small space so she didn't want to store them. So they've been chilling in our front coat closet.
Her sons' birthday party was this weekend and I was wracking my brain for what to get them… I like to make something unique if I can think of something and I'd already purchased a few of our favorite books for them. I realized making book slings would be the perfect gift! Her youngest son's nursery has bees so I spent a while at Joann's trying to find the right fabric… they only had one bee fabric which was too bad because I love options, but this fabric was fabulous. It's thicker and I love that it looks a bit vintage. I purchased a coordinating black fabric for the inside.
To make these, I followed the same directions as I previously explained in my tutorial for the book slings for my sons' bedroom. I'll link it below.

Book Slings: Photo Tutorial

For this post, I wanted to add a video tutorial. I find it's nice to have both options available when crafting. Everybody learns differently.
Here's the video with closed captions. I've been trying to add closed captions to my videos, but I also try keep them less wordy than my mumblings on video so they're not exactly on point. The directions should be right though!:

Also, I wanted to add a few more photos of my process and final results for these particular book slings:

Spray painting the towel rods black.
Check out those beautiful rods. I wish I'd painted ours.
Completed, without the rods attached.