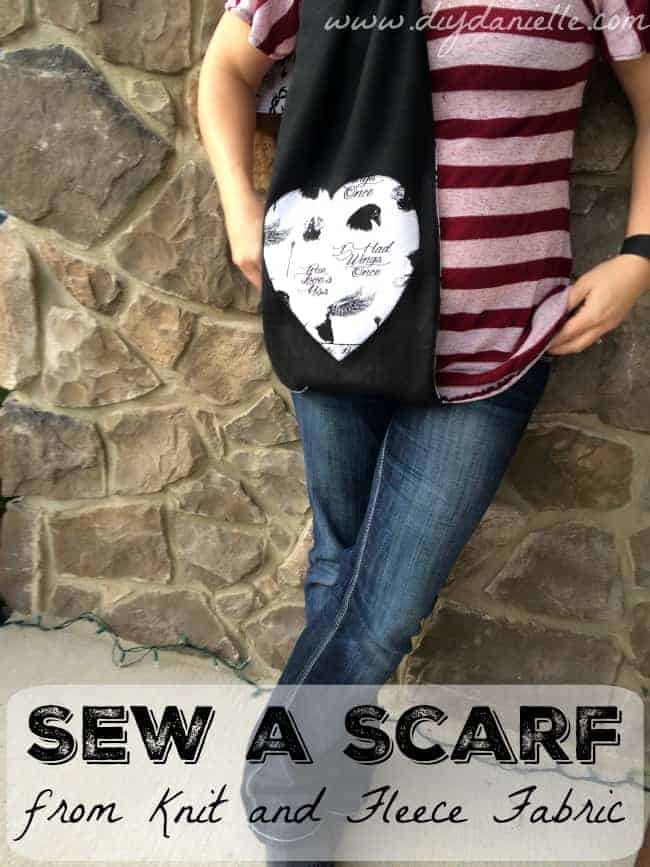 This great gift idea combines fleece and knit fabric to make a beautiful scarf. Get the tutorial at diydanielle.com!
I purchased some beautiful Maleficent fabric with the plan to sew my mother-in-law some gifts with it… then once it came in, realized that most projects that use knit fabric are clothing. She prefers not to wear clothing with prints on them so I had to get creative about what to make. This was a huge struggle! Knit is such a great clothing fabric… it's an odd fabric to use for other projects sometimes. She requested a scarf so I decided to try this. I've seen some other knit fabric scarves, but I didn't feel like knit was thick enough to truly act like a winter scarf so I used fleece to back it- I wanted something warm for the winter. I love how it came out!
Supplies
Supplies listed below may include affiliate links to the products.
Knit fabric: I used two different fabrics that matched. One was the front fabric and the other for the heart on the fleece side.
Fleece fabric- coordinating
Iron on fusible webbing
Tutorial
I cut my knit and fleece fabric to the length and width that I wanted my scarf. I also traced a heart shape that would fit on the scarf.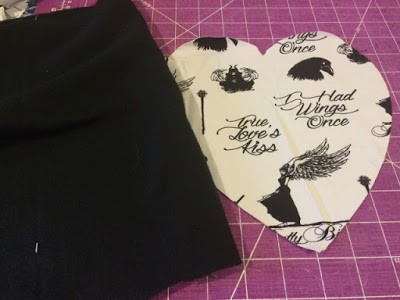 I also cut a piece of fusible webbing and ironed it onto my heart. I peeled the backing off and ironed the heart onto the black fleece.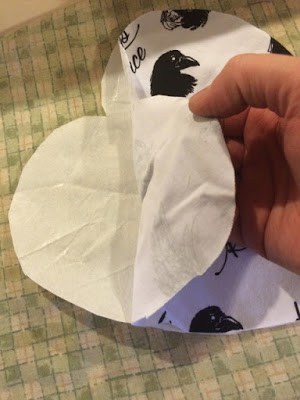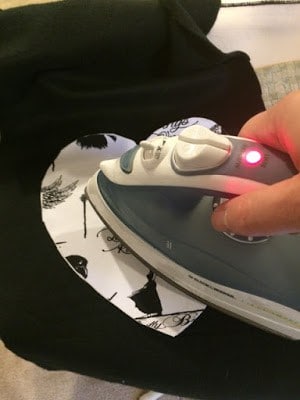 Now I just used a zig zag stitch around the heart.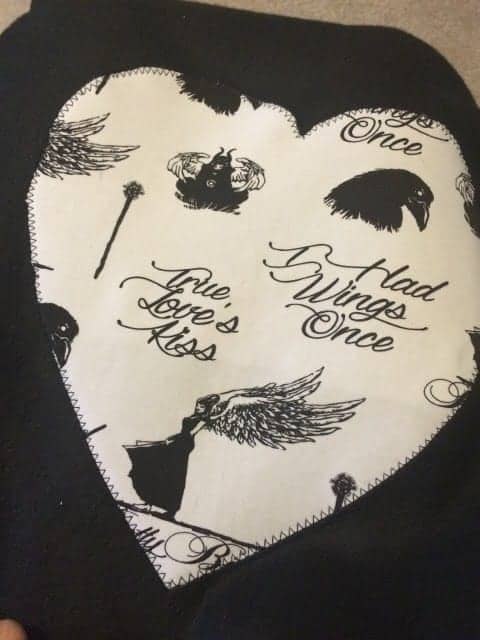 Once that was done, I faced my knit fabric and fleece fabric right sides together. I pinned them.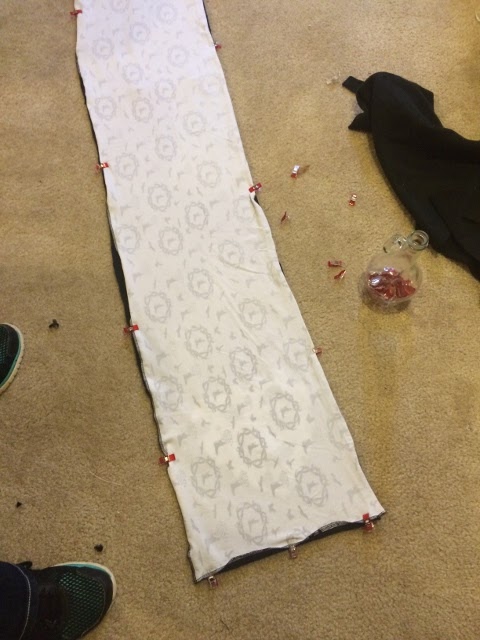 I serged around the whole scarf, leaving a small area to turn and top stitch. You could just sew a regular stitch if you don't own a serger.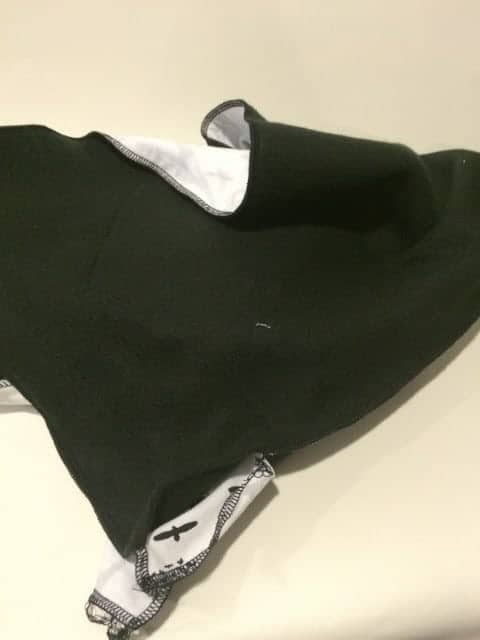 Turn right sides out, iron. Top stitch.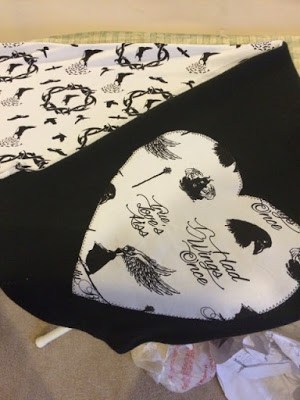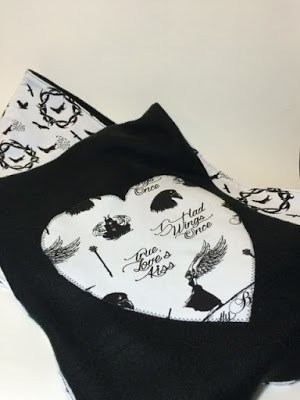 Here are a couple of pictures of the scarf!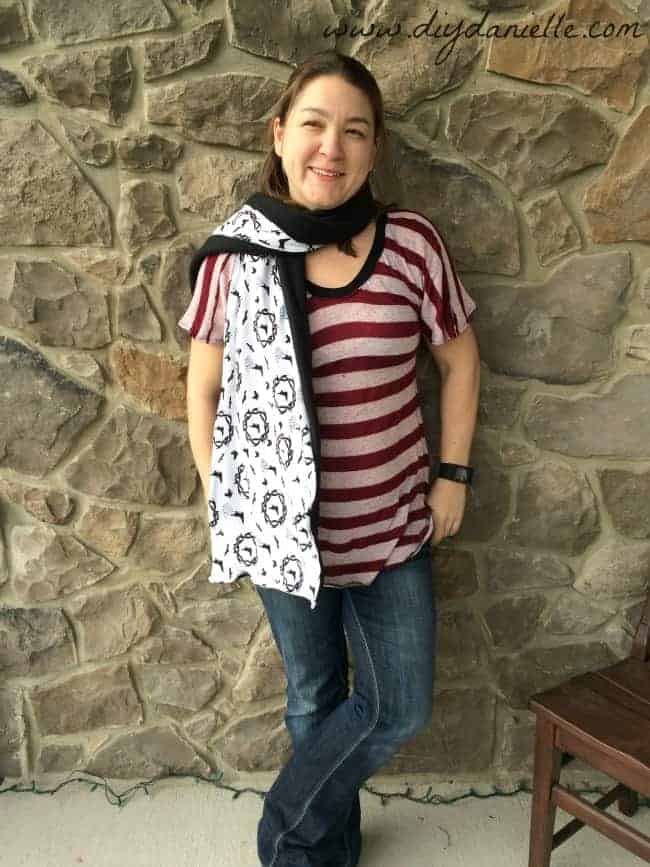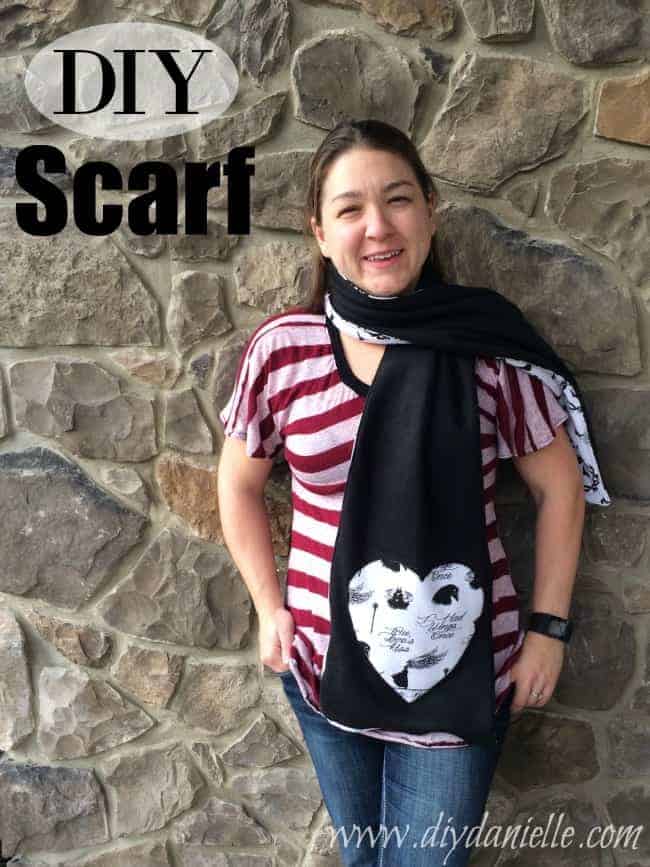 Thanks for taking the time to read this post! I really appreciate the time you've taken. Please share, like, and pin my post if you enjoyed it. Follow me on social media and subscribe to my email list to keep up to date on all of my latest projects!

Disclosure of Material Connection: Some of the links in the post above are "affiliate links." This means if you click on the link and purchase the item, I will receive an affiliate commission. Regardless, I only recommend products or services I use personally and believe will add value to my readers. I am disclosing this in accordance with the Federal Trade Commission's 16 CFR, Part 255: "Guides Concerning the Use of Endorsements and Testimonials in Advertising."