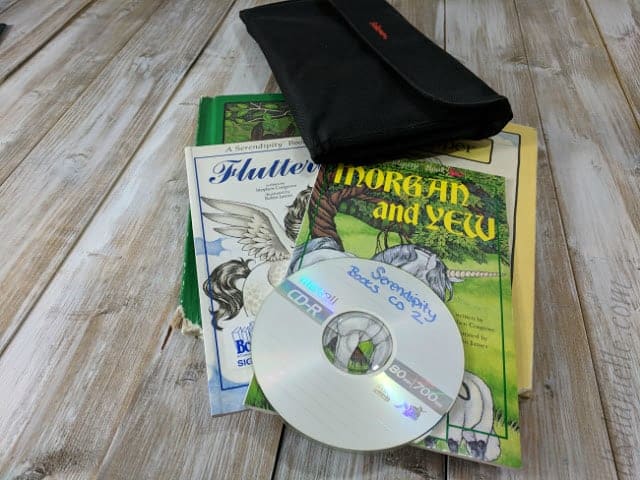 Recording DIY audiobooks for your kids. Why it's a great idea to make your own books on CD for your children.
This post may contain affiliate links. Using these links helps support my blog. Thank you!
When I was a kid, my grandma recorded books on cassette for her grandchildren. Those cassettes made their way around the whole family for years and it was wonderful. I fell asleep every night listening to Thornton Burgess books. I recently tried to recover the old cassettes to put them on CDs for my kids, but I also wanted to make my own audiobooks for my sons. While I love the books that my Grandma recorded for us, I also wanted to record some of my favorite books that I read when I was a child. The Serendipity books by Stephen Cosgrove were some favorites because of their bright colors so I recorded those, along with some others.
I also recorded family such as grandparents. uncles, and aunts reading to my kids during visits. This allowed me to put those on CD too.
Honestly, giving my children things I make for them is my love language so recording these was important to me. My oldest sons are 4 and 6 and share a bedroom. The 6 year old absolutely adored getting these CDs and was so excited that he's gotten three… he wants more so I may be busy, haha.
The boys have fallen asleep much more quietly and easily since we've been putting these on… although I tried them when G (6 year old) was 2 years old and it didn't work as well. I think his language comprehension wasn't quite there so I think the 4-6 range is probably a good time to introduce these.
Reasons You Should Record DIY Audiobooks for Your Kids
It helps kids fall asleep.
It gives kids something to listen to so they don't talk to each other (if you have kids sharing a room).
It can be calming.
It helps them work on listening skills without the distraction of illustrations.
They could read along, if desired, to the book and it might help them while they're learning to read.
It gives them a piece of you that they can take with them and share with their children or grandchildren someday.
It's zero-frustration reading time.
Your voice will be more soothing than a professional audiobook reader because they know it.
It's an affordable and easy way to give them the gift of your time and attention.
You can talk to them while you read and mention them during the stories if you want.
It helps create a consistent bedtime routine.
It's great for times when you need to work late or you're away for a trip.
It can help kids concentrate on something other than monsters under their bed while they're falling asleep.
My last reason is that if anything were to happen to you, they'd still be able to listen to you every night. I know it's a bit dark to worry about things like not being there for their childhood, but stuff happens and for some reason, it's comforting to me to know that if something happened, I would have things that I left behind to remind them of me. Hopefully that's not really weird? Anyone else worry about this stuff?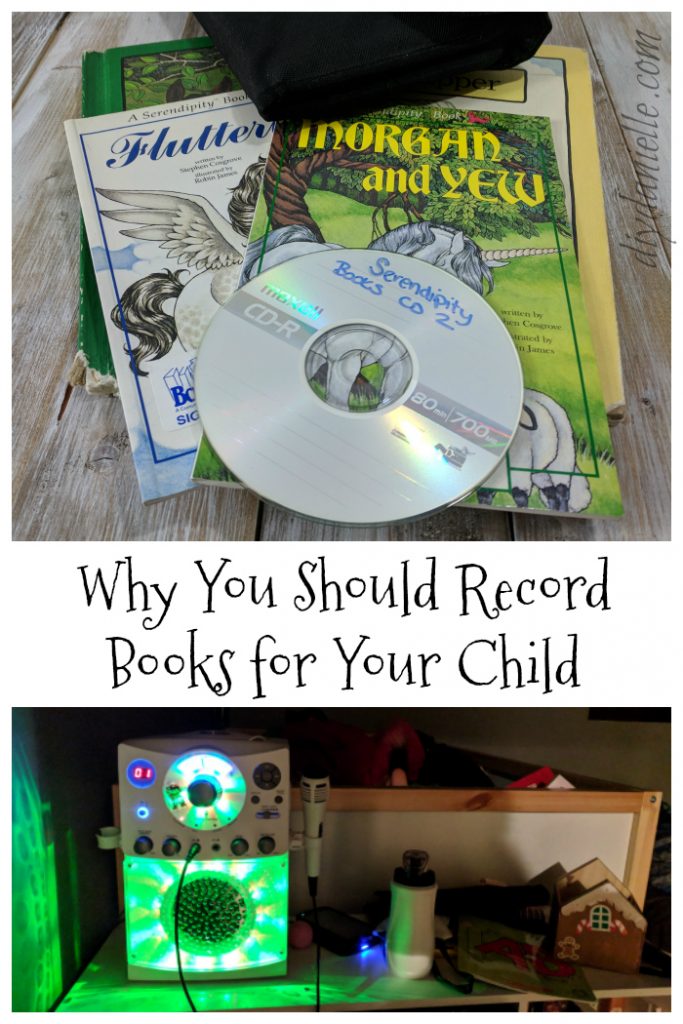 All you need to record your own books on CD is a smart phone. Here's a tutorial I wrote on how to record books on CD for your children.
Thanks for taking the time to read this post! I really appreciate the time you've taken. Please share, like, and pin my post if you enjoyed it. Follow me on social media and subscribe to my email list to keep up to date on all of my latest projects!