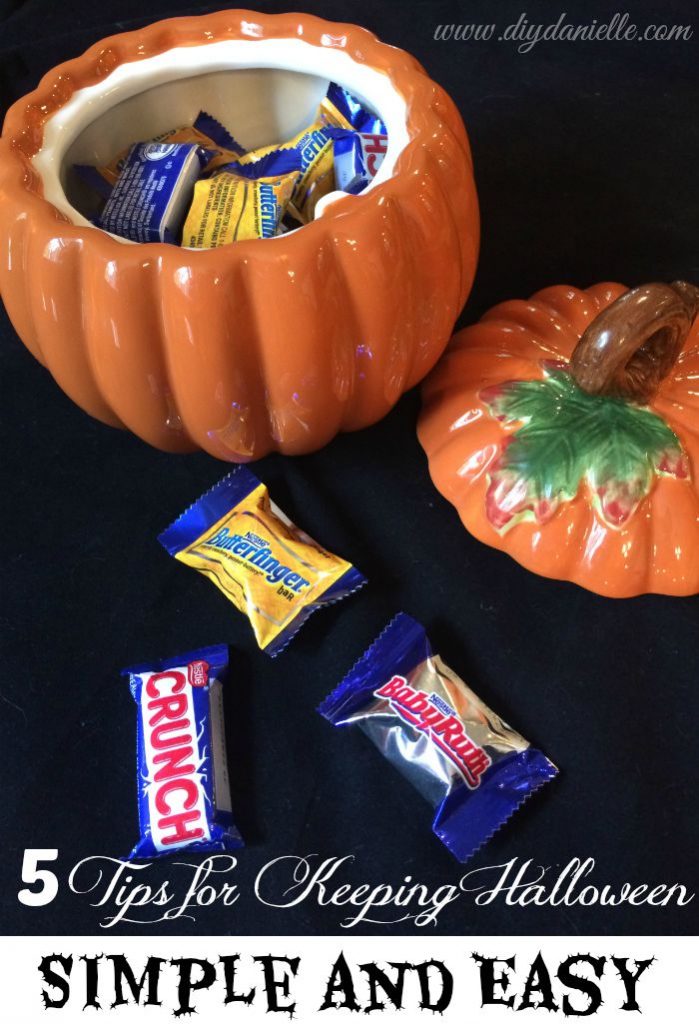 Five tips for keeping Halloween simple and easy.
This shop has been compensated by Collective Bias, Inc. and its advertiser. All opinions are mine alone. #Treats4All #CollectiveBias
I do not like complicated. I've got two toddlers and I try to prioritize my time so that I'm not stressed out. I don't want to be doing a Halloween craft, playing dress up, cooking dinner, baking cookies, and running to the store for candy all on the same day as trick-or-treating.
For my own sanity, I try to avoid setting myself up for failure. It's more enjoyable for my children, my husband, and myself if we stick to the simple things on busy days of the year. Stressing over getting everything done leads to yelling and yelling leads to sad kids. Instead, I try to prepare in advance and PRIORITIZE.
I came up with a game plan this year… here are my tips for keeping Halloween SIMPLE and EASY this year!

5 Tips for Keeping Halloween Simple and Easy!
1. If you're going to DIY costumes do them EARLY.
Make a plan, get your supplies, and get it done in September or early October. There's nothing worse than sewing on costume pieces the DAY of trick-or-treating (ask me how I know!). If you plan well, you can even get all your supplies while they're on sale.
Oh- and keep your costumes simple, as well as age and developmentally appropriate. Last year, G was scared of costumes so we made him a jacket vest like Ryder from Paw Patrol and he carried a toy stuffed Chase. We don't do makeup because they won't sit still long enough.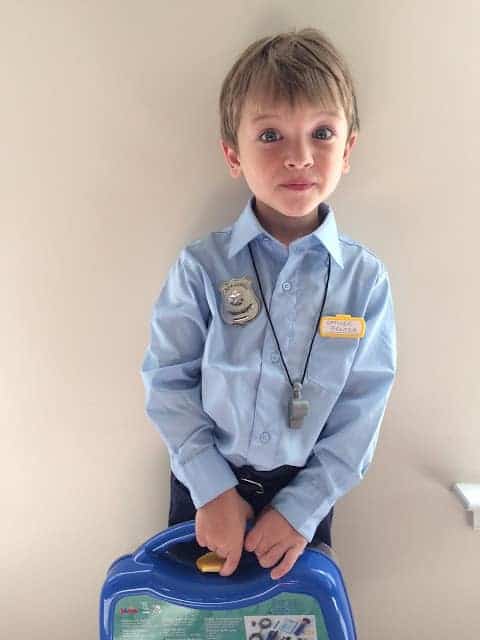 One DIY Costume this year: Police Officer G

2. Plan your costumes around the Fall weather in your area.
That genie costume isn't going to look very cute if you live in New Hampshire, it snows on Halloween, and you've got a parka over it… I've got pictures from my childhood of this in action. I was a VERY COLD GENIE! If you live in a cold area and you'll be out trick-or-treating, figure out a costume that will keep you and your children warm. Alternatively, tailor your costume to WORK for cold weather. My son's Ryder vest was one layer of fleece… if we lived in a colder climate, I could've added a second layer of fleece for the lining and added white fleece sleeves. Get creative.
3. Try to minimize your errands.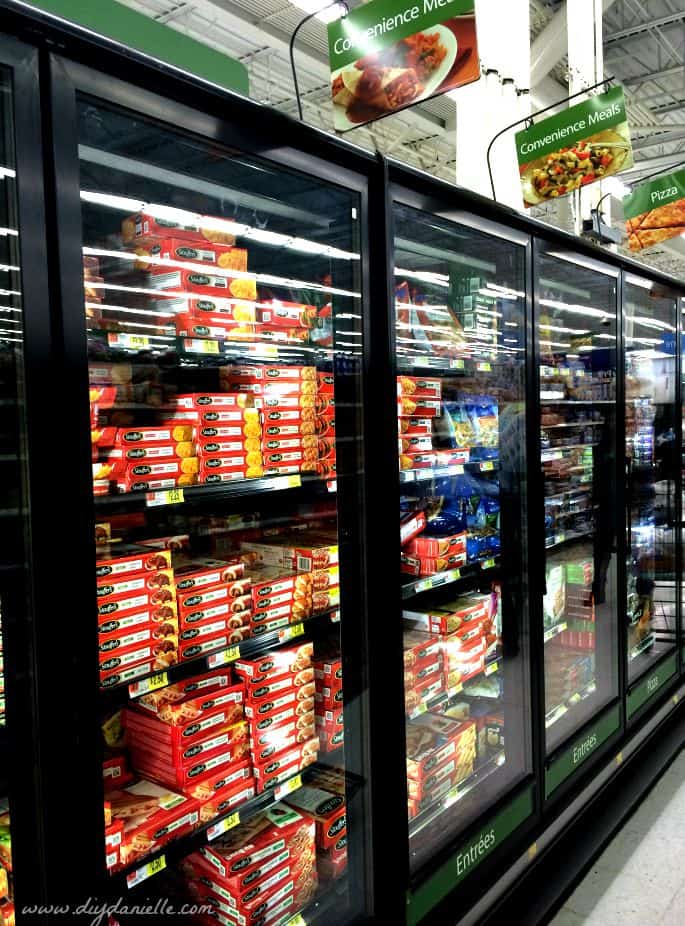 Walmart was our one stop shop. We picked up our Halloween dinner and candy at the same time, along with some chew toys for our dog. And know when we did it all?! The end of September. Do I deserve a prize? Why yes, I do.
We picked up STOUFFER'S® Family Size Entrées in the convenience foods section at Walmart for dinner, then headed to the Halloween candy aisle. We were at a remote control air show earlier and we convinced the kids to finally leave by telling them we were going to "the candy store"… I'm sure my sons will now refer to Walmart as "the candy store" which is just adorable.
Speaking of adorable, check out how serious K was about the NESTLÉ® Jumbo Assorted Fun Size Candy! He wanted all. the. candy.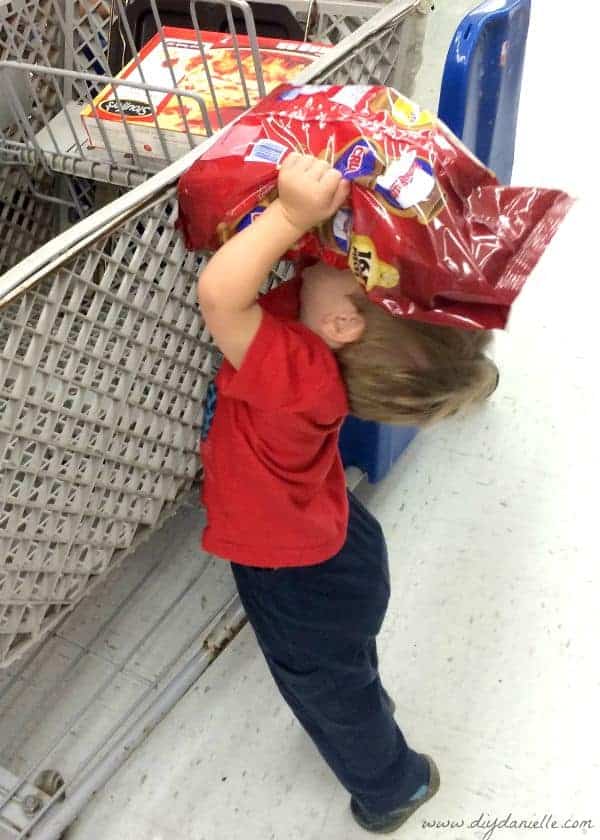 The NESTLÉ® Jumbo Assorted Fun Size Candy package has 165 pieces of candy in it which is more than enough for our neighborhood. We also add some non edible items such as stickers, small bouncy balls, and glow sticks to our trick-or-treat cauldron. I always like to add options for kids who can't have candy.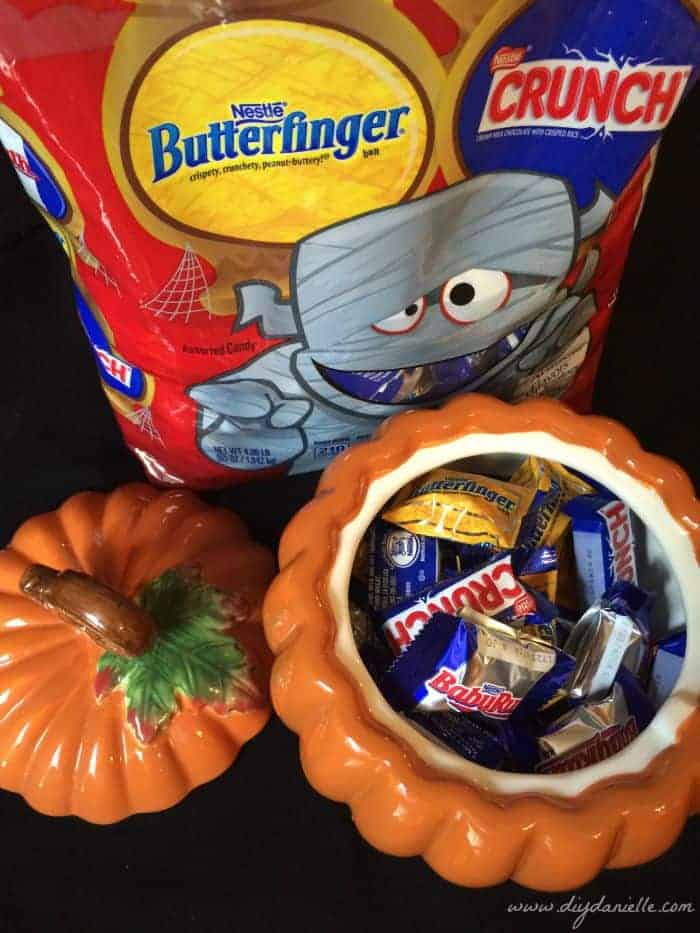 4. Keep Halloween dinner SIMPLE.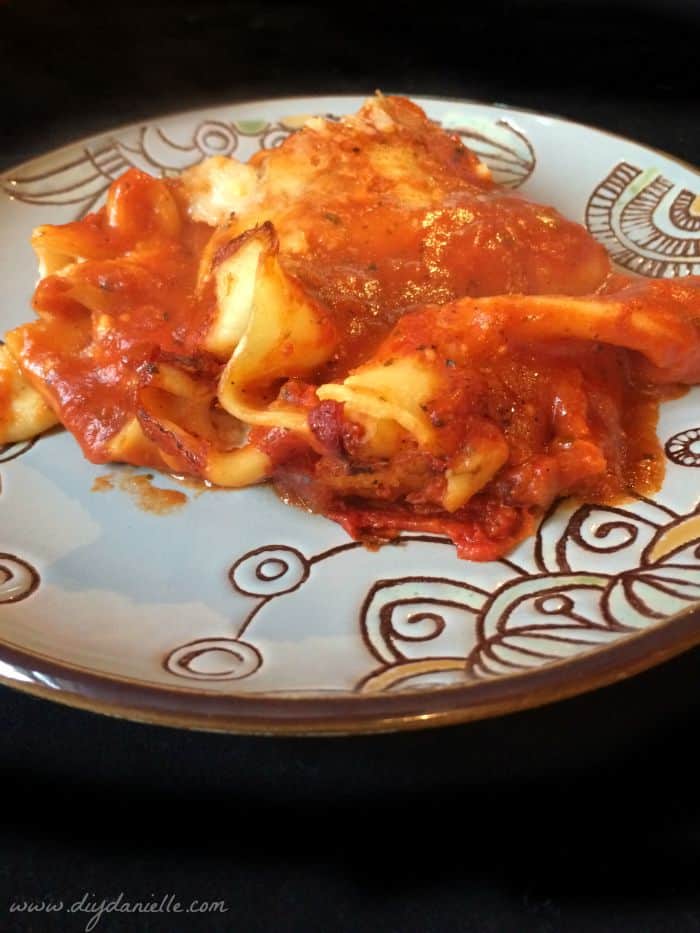 STOUFFER'S® Family Size Entrées fit right in your freezer and require no defrosting. You just pop them in the oven and let them cook according to the package instructions. No prep. Minimal cleanup. The lasagna is excellent. I'm soooooo not a fan of cooking lasagna from scratch because it's always a lot of cleanup. This is one meal that I am MORE than happy to let Stouffer DIY. And my kids LOVE it because it's made of all their favorite things.
We had the lasagna the other night after a busy day of errands. I added a quick salad… I washed my romaine lettuce, popped it in a bowl with some dressing, and added croutons for the kids. Nothing crazy. And as a special treat, we also picked up a package of NESQUIK® Ready to Drink Chocolate milk. They can go in the pantry so they aren't taking up space in the refrigerator and my sons were so excited for a "special drink."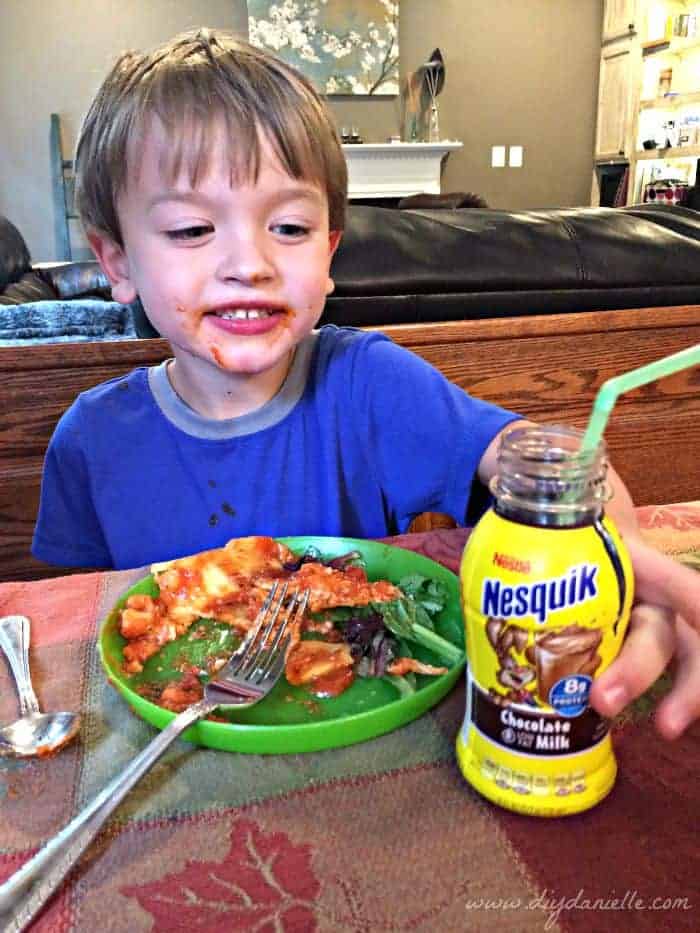 5. Take Family Photographs EARLY.
I think it's a great idea to take photographs with everyone in costume a couple days before Halloween. You can pick your lighting, practice any makeup, and check out the costumes. If anything goes wrong, you know what you need to fix BEFORE go time.
For us, Trick-or-Treating overlaps with our dinner and the boys' bedtime… adding photograph time in is IMPOSSIBLE. Last year we took TWO lame, poorly lit photos when we desperately realized we'd forgotten all about it. I was really disappointed. If you take pictures early, you can still take pictures on Halloween night, but you don't need to STRESS over it.
If you really want to torture your family, you can setup the tripod and take some great Fall photos with costumes… then get them dressed up for your Christmas or holiday photo. One setup for two photo shoots. Teehee. My husband is going to LOVE this.
For more information on how NESTLÉ® products at Walmart can simplify your Halloween, visit http://cbi.as/uzl1.
How do you keep things simple on Halloween?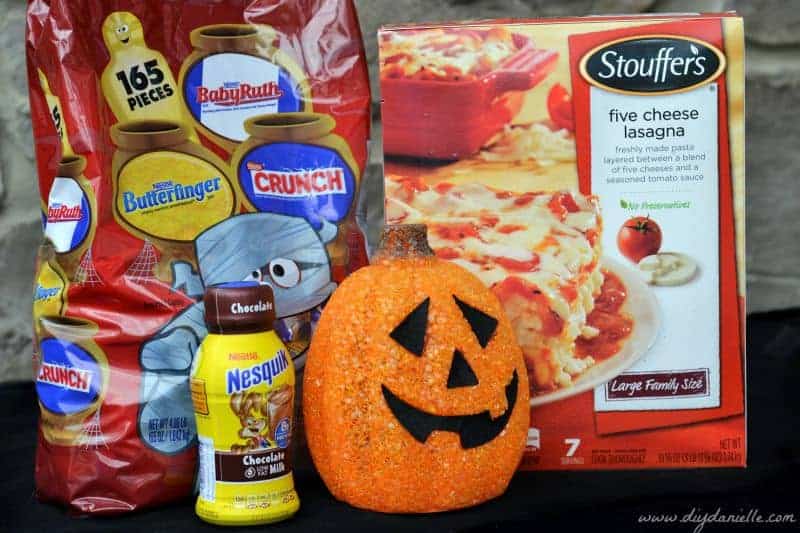 Thanks for taking the time to read this post! I really appreciate the time you've taken. Please share, like, and pin my post if you enjoyed it. Follow me on social media and subscribe to my email list to keep up to date on all of my latest projects!

Disclosure of Material Connection: This is a "sponsored post." The company who sponsored it compensated me via a cash payment, gift, or something else of value to write it. Regardless, I only recommend products or services I use personally and believe will be good for my readers. I am disclosing this in accordance with the Federal Trade Commission's 16 CFR, Part 255: "Guides Concerning the Use of Endorsements and Testimonials in Advertising."
Google Web Story: 5 Tips to Keep Halloween Simple