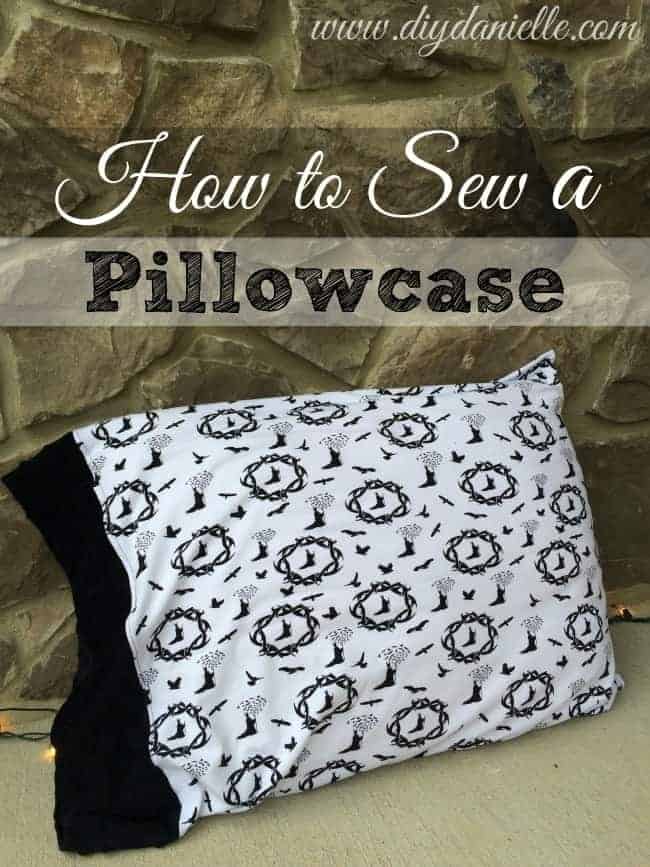 How to make a pillowcase from knit fabric as a great gift idea!
I purchased some knit fabric a while back with Maleficent on it for my mother-in-law… it's her FAVORITE character (she liked Maleficent before it was cool).
I was getting ready to make her a pretty shirt or pants when she told me she won't wear clothing with a print. Sooooooo I was desperately trying to think of an item I could make that she'd use. Finally I decided to make a pillowcase! I love how it turned out and I think the coolness of the knit fabric will be nice for sleeping on.
Supplies
Supplies listed below may include affiliate links to the products.
Tutorial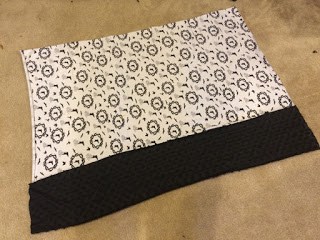 Measure your pillow. A standard/queen pillowcase seems to be 20 x 32″ according to the various products I have seen for sale. A king size pillowcase will be around 20 x 40″. Have an odd size pillow or want to double check? Just measure your current pillowcase, then add your seam allowance.
Cut your fabric. For my pillow, I was making a queen size. I doubled the width (so I can fold it in half to sew it together instead of cutting back and front pieces of fabric) and added a seam allowance. So my width was around 41″. I cut my Maleficent fabric 41″ x 32″ length.
I also cut a 41″ strip of black bubble minky for the edge of the pillowcase. I can't recall how wide the strip was, but I believe it was around 8-10″ altogether. I faced the strip right sides together with the top of my Maleficent fabric and sewed. I flipped right sides out and top stitched. I serged the top of the bubble minky so the edges wouldn't fray.
Here I folded the fabric over and clipped in place so I could sew it. I just sewed a straight stitch along the bottom and the one side.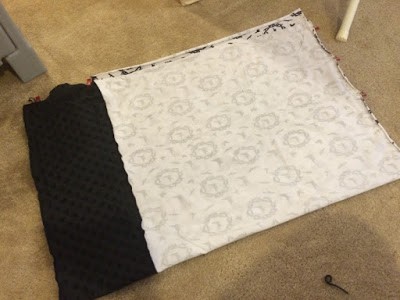 To finish the pillowcase, I folded the black minky in half. Then I sewed a top stitch around it all.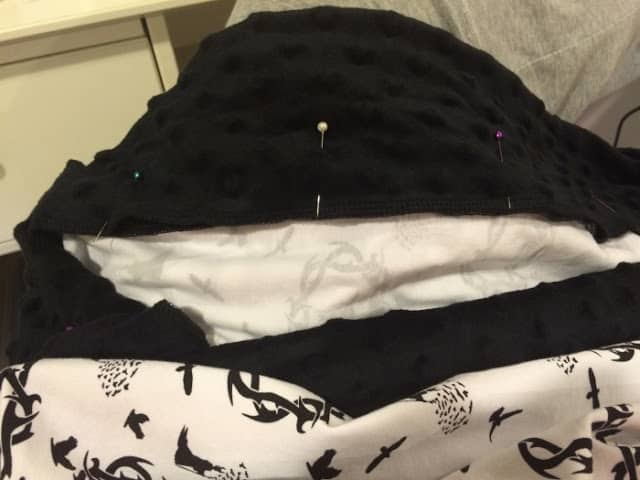 Here's another photo of the finished product. I love it so much… I may need to make my own pillowcases soon.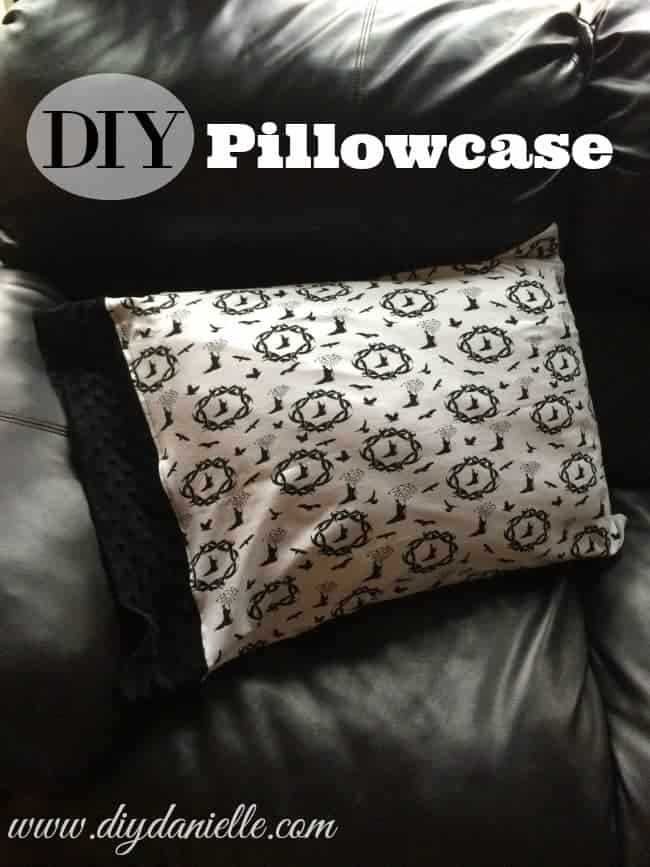 Thanks for taking the time to read this post! I really appreciate the time you've taken. Please share, like, and pin my post if you enjoyed it. Follow me on social media and subscribe to my email list to keep up to date on all of my latest projects!

Disclosure of Material Connection: Some of the links in the post above are "affiliate links." This means if you click on the link and purchase the item, I will receive an affiliate commission. Regardless, I only recommend products or services I use personally and believe will add value to my readers. I am disclosing this in accordance with the Federal Trade Commission's 16 CFR, Part 255: "Guides Concerning the Use of Endorsements and Testimonials in Advertising."
Love this? You can make your own DIY shredded foam pillow if you have some extra foam laying around.