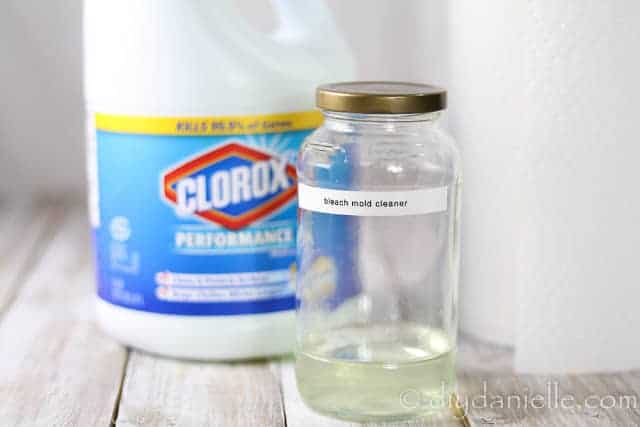 How to get mold out of a front loader washing machine with two common household items.
This post may contain affiliate links which may earn me commissions should you click through them and take certain actions. As an affiliate for Amazon, Cricut, xTool, Home Depot, and other sites, I earn from qualifying purchases. Please DIY carefully. View my full legal disclosures here.
Please read the whole post so you don't miss any important information!
I hate front loader mold. I love having a front loader washing machine though- they save space so I can stack them and my kids are able to help load the wash. It's convenient. But the reality is that front loaders get mold in the crevices, particularly on the bottom portion of the rubber pieces. The water tends to sit there and collect, creating mold eventually.
You should keep the washer door open to prevent this. The air flow helps prevent this issue. But I still have trouble with mold, despite following this rule. And I was really tired of it. So I've tried Afresh tablets regularly and I've run cycles with bleach. Nothing was working. UNTIL NOW.
I handed the task to my husband to figure out because the bleach was giving me migraines and he came up with the most glorious solution. There was NO scrubbing or hard work involved. You're going to love this.
Here's the "before" picture of the mold. YUCK.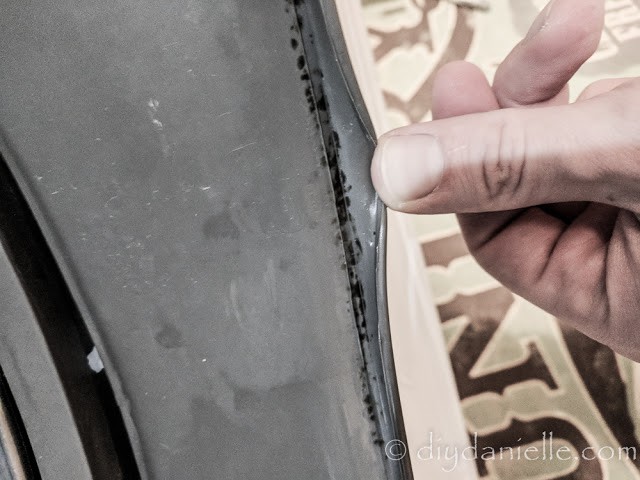 Supplies
Paper towels (or cotton balls will work or strips of old fabric/teeshirts)
Bleach
Optional if there's growth higher up: Binder Clips
How to Remove Mold from a Front Loader
I mixed the recommended amount of bleach and water for killing mold in a glass container and labeled it. I wanted to keep this in the laundry room because I'm guessing this won't be the first or last time we need to use it. It's also close to the boys' bathroom so it's a good spot for it. The boys' bathroom is the second grossest spot, next to the front loader. Haha.
This is a good source for how much bleach to use to remove mold, but you'll need to scale it down. The info is also on the container of bleach. My husband soaked paper towels in this bleach solution, then left the soaked paper towels over the mold growth for 3-4 hours.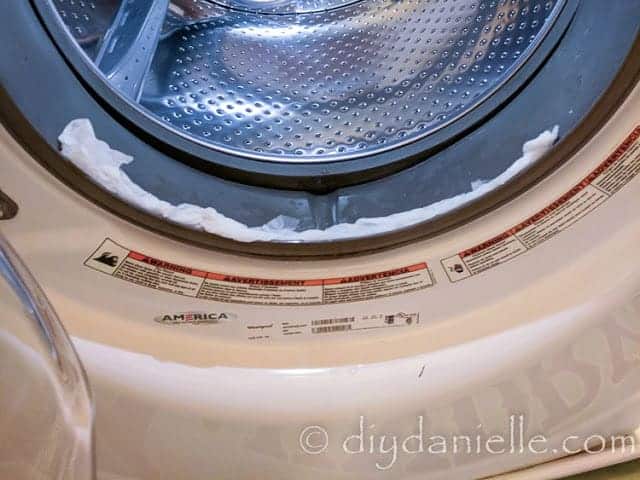 When he removed the paper towels, the mold was magically gone. Poof! If you have mold growth on the upper portion, I think you could use binder clips to hold the paper towels in place. I think the mold is more apt to grow on the lower area, however, seeing that's where the water tends to collect.
Here's the "after" photos- whaaaa!?! I can't believe I've been wasting time trying to scrub it away and running cycle after cycle.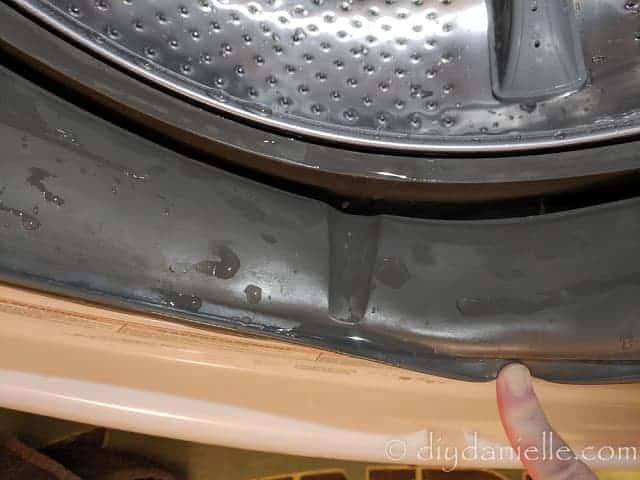 After I did this, I did run a cycle on hot to 'clean' the washing machine and do an extra rinse. I always stress that a little bleach will stay in the machine and bleach my clothing so I tend to err on the side of caution.
Need more washer and dryer cleaning tips? Don't worry, I've got your back. My "How to Clean Poop from your Dryer" post is popular, haha.
You might like the following products in my shop!
Please pin or share this post! This is the trick everyone needs to keep their front loader looking great!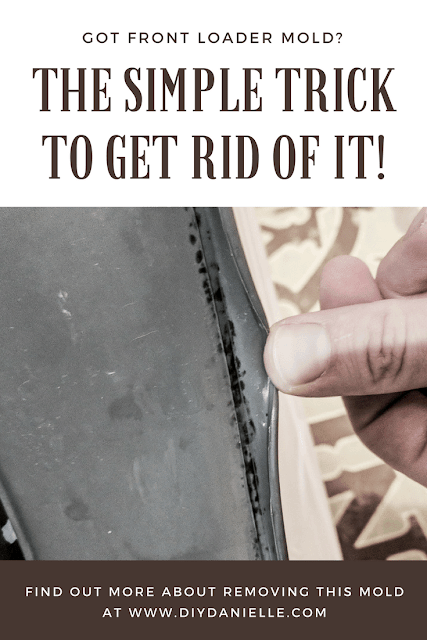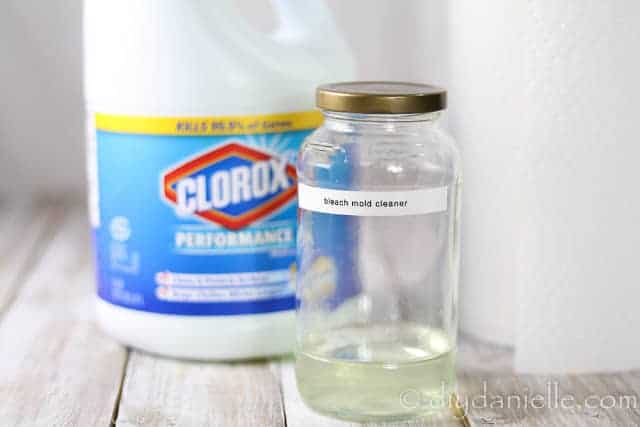 Yield:

1 Cup
How to Get Mold Out of the Front Loader
How to get mold out of a front loader washing machine with two common household items.
Materials
Paper towels
Bleach
Glass Container
Instructions
Mix the recommended amount of bleach and water in a labeled glass container.
Soak paper towels in the bleach solution.
Place the soaked paper towels over the mold growth for 3-4 hours.
Remove the paper towels and the mold is gone.