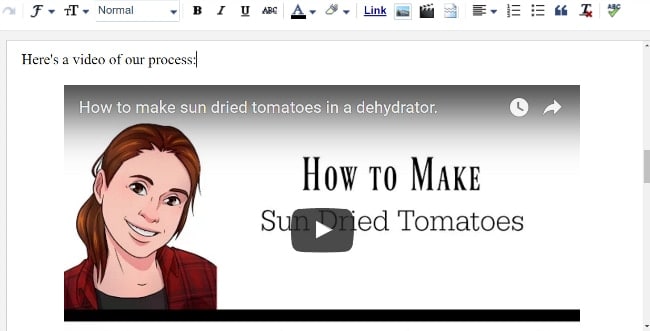 Embedding YouTube videos into a blog post is easy. But what do you do when you schedule the YouTube video and you aren't given an embed code? Here's the simple and quick trick.
This post may contain affiliate links. Using these links helps support my blog. Thank you!
I've been working on my 30 day video and blog series for September and realized that once I schedule the video, I am not given the embed code like I would for a normal post. So scheduling my post out isn't possible, unless I MAKE SURE to remember to go back to add the code on the published date.
So I looked around for a solution to this problem. And here's how you can do it….
Normal YouTube Embedding
Normally, you'd go to your video in the Video Manager screen, then to Videos. You could click "Share."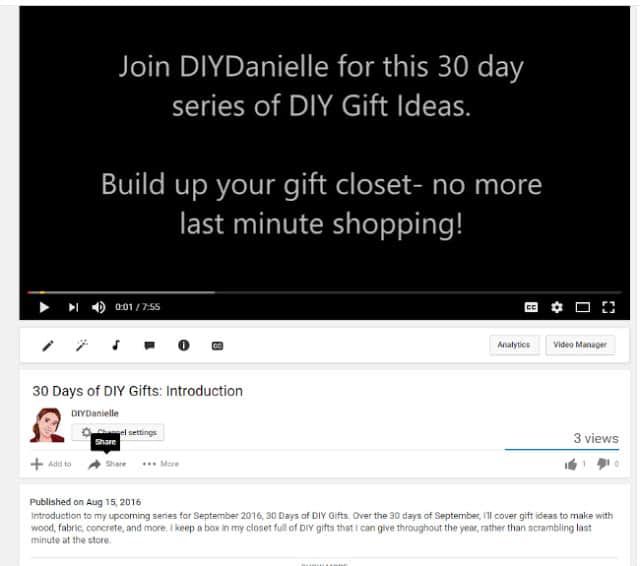 The embed option pops up. Select it.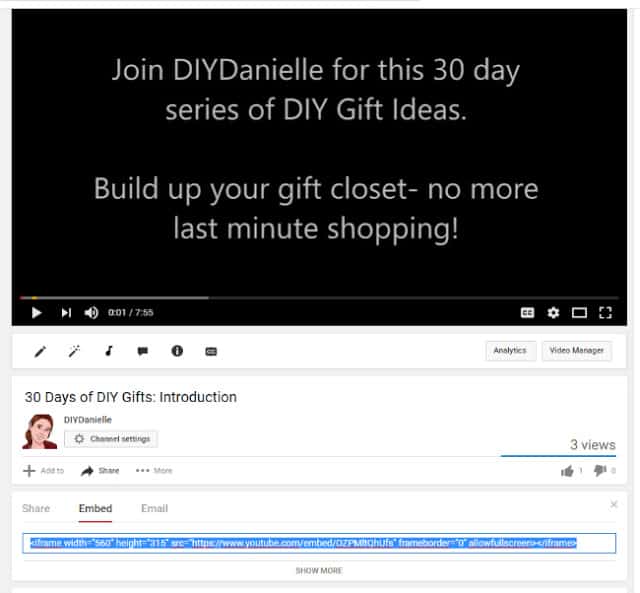 See that code snippet? You copy and paste that into your website html… wherever you want the video to show up.
Simple right? But scheduled YouTube videos don't give you an embed code.
Embedding a Scheduled YouTube Video in Your Post
The trick to embedding a scheduled YouTube video is to grab the html code from an already live video. See the "youtube.com/embed/OZPMltQhUfs"? Delete the part I crossed out. Go to your scheduled post and look at your video information on the right side. Copy the weird letters that I highlighted in the photo below. Paste it where the OZPMltQhUfs was.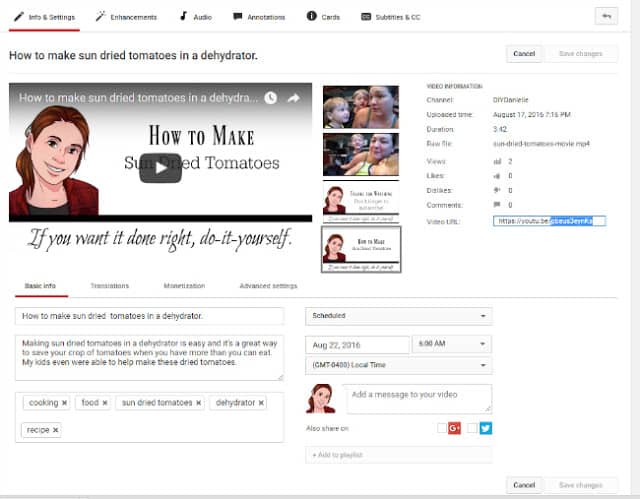 Now all that code will be copy and pasted into your post, per usual.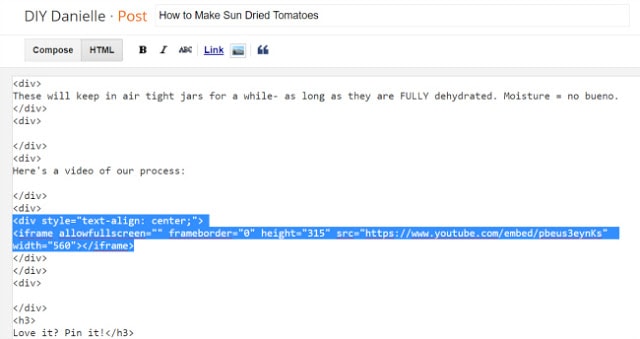 It should show up now! Hope this helps someone! I flipped over to view my blog post (which will also be scheduled) and the video pops right up!
Love it? Pin It!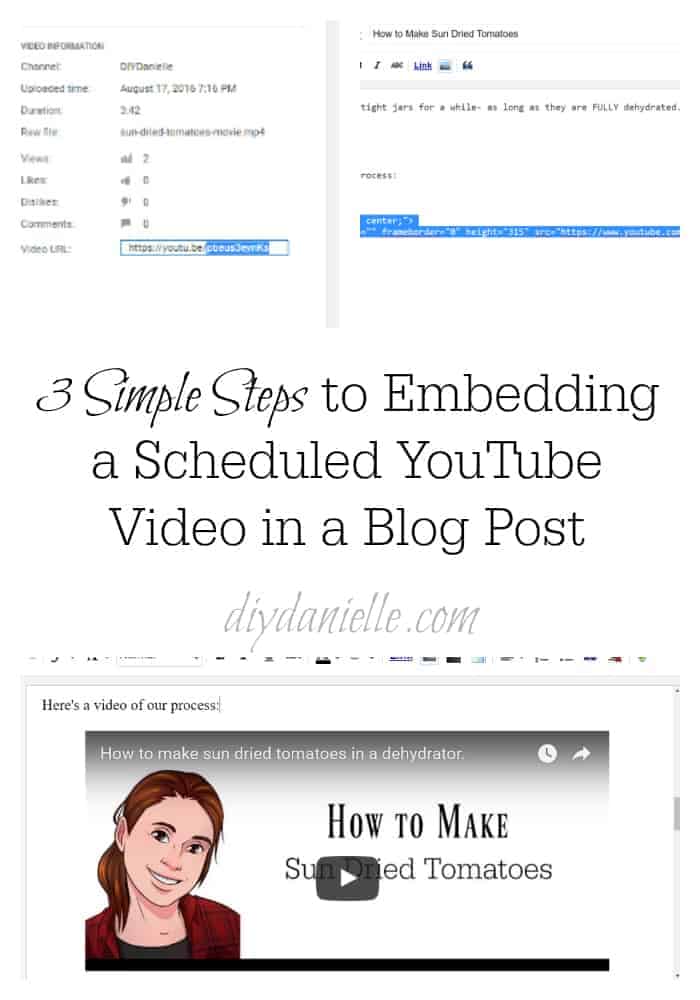 Thanks for taking the time to read this post! I really appreciate the time you've taken. Please share, like, and pin my post if you enjoyed it. Follow me on social media and subscribe to my email list to keep up to date on all of my latest projects!

Disclosure of Material Connection: Some of the links in the post above are "affiliate links." This means if you click on the link and purchase the item, I will receive an affiliate commission. Regardless, I only recommend products or services I use personally and believe will add value to my readers. I am disclosing this in accordance with the Federal Trade Commission's 16 CFR, Part 255: "Guides Concerning the Use of Endorsements and Testimonials in Advertising."