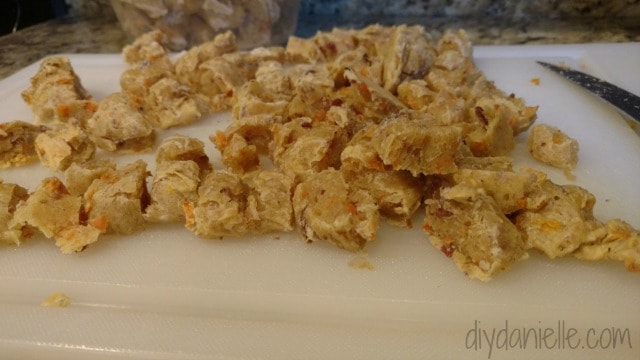 How to make some tasty cheddar bacon dog treats.
This post may contain affiliate links. Using these links helps support my blog. Thank you!
I've been wanting to attempt homemade dog treats for a while, particularly as we had some bacon that was wayyyyy past the expiration date but has been frozen. I was concerned about safety for humans, but my dogs are garbage disposals so I decided to use it to make some treats.
And boy did these come out smelling delightful.
Ingredients
Carrots, shredded (1 cup shredded carrots)
Bacon, 12 slices
6 cups flour
1.5 cups water
3 eggs
2 Tbsp olive oil
1/2 c shredded cheddar cheese
1 tbsp flaxseed
Instructions
Preheat the oven to 350 degrees Fahrenheit.Mix ingredients. The dough will be super sticky. I rolled it out on a floured surface, then put long rolls onto a greased pan to cook for 15 minutes.
Once cooked, remove from oven and let cool. Cut into small pieces.
This made a LOT of dog treats so I ended up freezing 2/3 of them. They love them!
Love it? Pin it!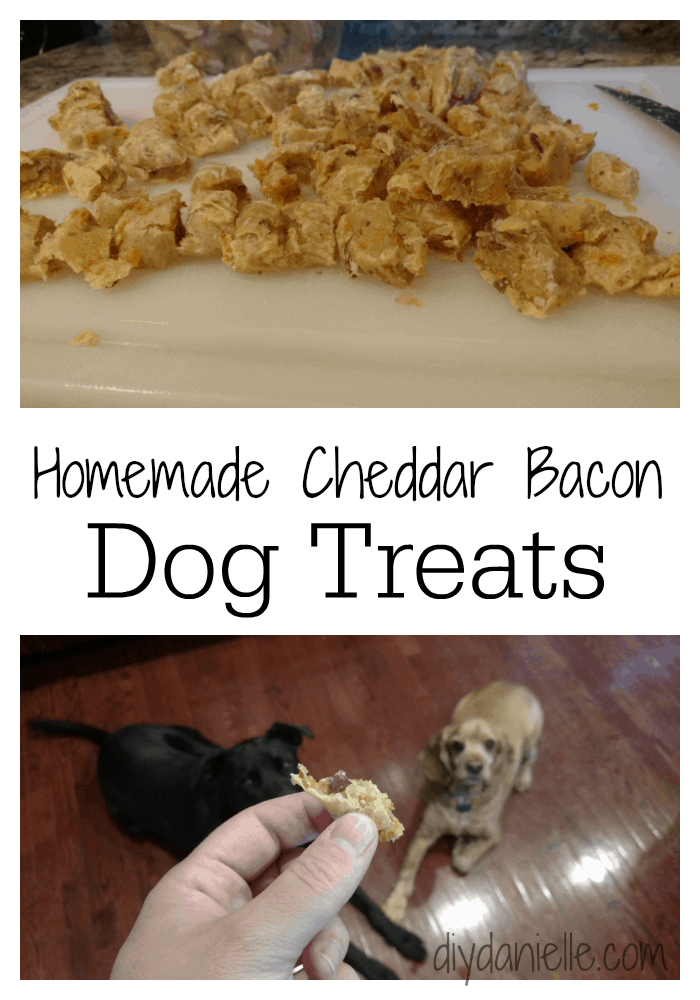 Thanks for taking the time to read this post! I really appreciate the time you've taken. Please share, like, and pin my post if you enjoyed it. Follow me on social media and subscribe to my email list to keep up to date on all of my latest projects!

Disclosure of Material Connection: Some of the links in the post above are "affiliate links." This means if you click on the link and purchase the item, I will receive an affiliate commission. Regardless, I only recommend products or services I use personally and believe will add value to my readers. I am disclosing this in accordance with the Federal Trade Commission's 16 CFR, Part 255: "Guides Concerning the Use of Endorsements and Testimonials in Advertising."