I've discovered that there are some amazing products out there that can help provide reminders for forgetful people. Here's my favorites.
I went to a neurologist many years ago because I've struggled to remember things… she did all of the normal tests, but joked after that she could happily diagnose me with what is simply "mom brain." It's not so much that I forget everything, but that I'm trying to remember so much that it's hard to keep track of it all. Often I'll go to start a load of laundry, see something that needs to get put away, and end up vacuuming the mudroom instead of any of the prior items.
Usually most items can wait. But some things need to be done on time.
As a mom with 6 people in the household, the other struggle is that sometimes another person does the chore… but doesn't share that information with everyone else. For example, I have stared at a full dishwasher many times, trying to figure out if someone did the dishes yet. My son put the silverware back dirty the other day… and we had to wash ALL of the silverware in the drawer. Ugh.
Here's some of my favorite products for remembering important things. I also keep a notepad and pen beside my bed for those midnight thoughts. Scroll to the bottom to get a FREE password log!
Reminder Tools: Useful Gifts for Forgetful People
I've found a few really useful items to use to help set reminders or to allow us to track who did what. Here are some of my favorites (plus some that are on my wish list).
Free Printable Password Log
We like to keep a record of our passwords as sometimes my husband or I need to log into each other's accounts.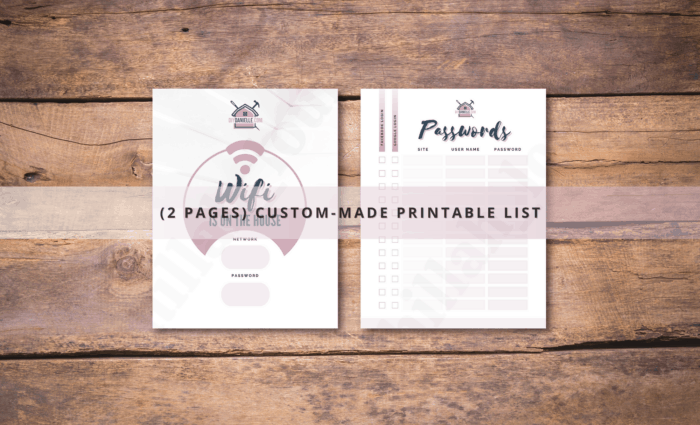 Here's a free printable password log for subscribers. Sign up below.
Please share and pin this post! If you make this project, share it in our Stuff Mama Makes Facebook Group. We have regular giveaways for gift cards to craft stores. You can also tag me on Instagram @doityourselfdanielle; I love seeing everything you make!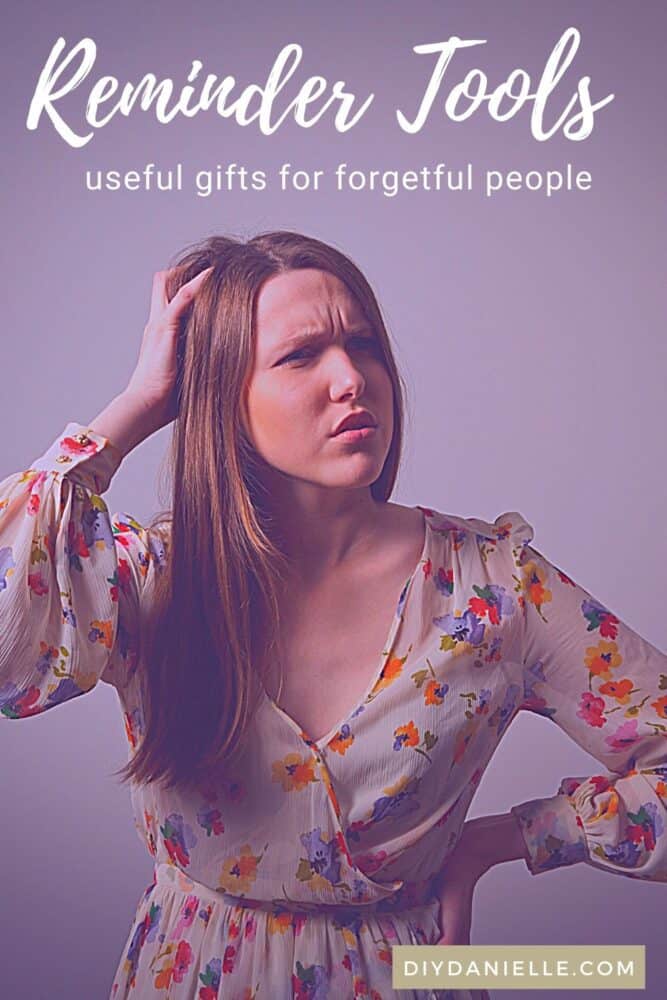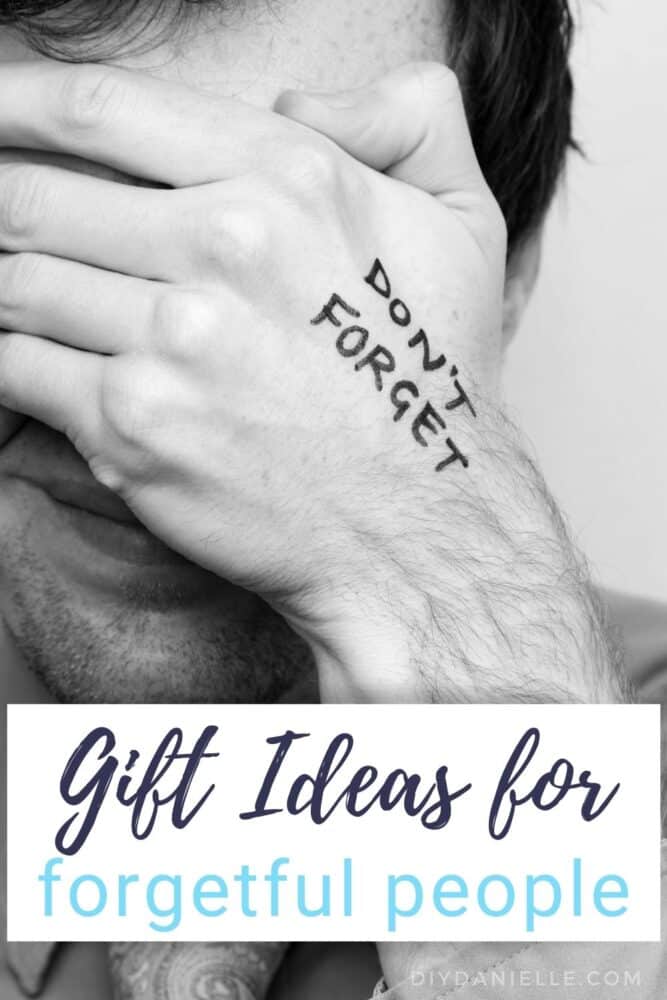 Check out the Google Web Story: Products for Forgetful People.