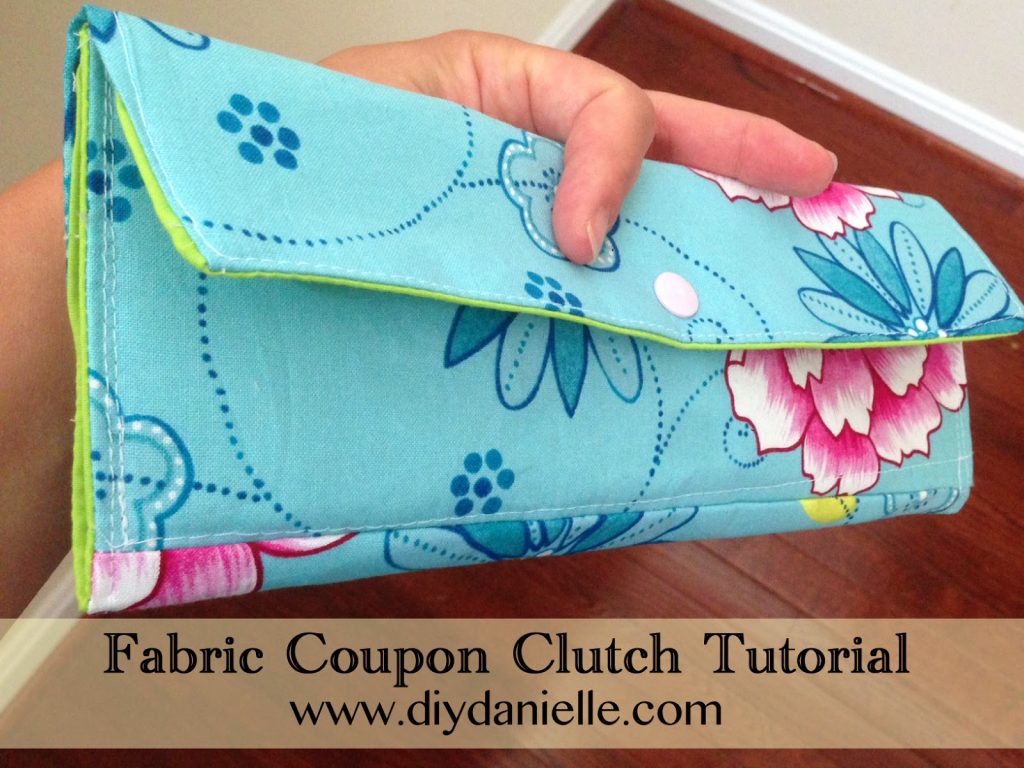 I don't use coupons a lot, but I do keep some, especially for non grocery items (ie. restaurants). I've been struggling to remember to take them with me so I decided to create a fabric coupon clutch to carry in my purse. My father-in-law also coupons quite a bit so I decided to whip him one up for Father's Day at the same time.
I cut my fabric:
Inside Fabric:14″x10″
Outside Fabric: 14″x10″
Fusible Interfacing: 14×10″ (slightly small would actually be preferable)
Just as a side note, I actually cut my fabrics in two pieces per fabric… mistake. Just do the 14×10″ and save yourself some time as I needed to sew mine together… I thought it was going to work differently than it did.
Iron on your fusible stabilizer to the "wrong side" of the outside fabric. I've got my son helping out here and I'm teaching him iron-safety at the same time.
Now I embroidered "Coupons" onto the front fabric, once the stabilizer was on.
Here's my fabric for the outside of one clutch, sewn together. Reminder: You're not sewing the two pieces together because yours is just one big cut of fabric.
Take your outside and inside fabrics, face them right sides together. Sew around them, leaving a space to turn. Turn your fabrics right sides out. Iron. Top stitch, closing the opening.
Now you want to find where the halfway point it on your clutch. Sew along that halfway point. Then you can fold over one side to touch the halfway point. Sew along the sides, creating a pocket.
Now you can create your flap by folding over a small side to that, over the outside of the pocket. You want to sew along that as well.
Add your snaps. And you're finished!
Final Product