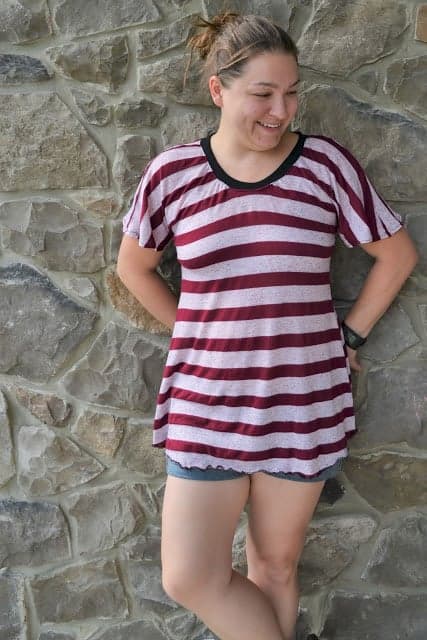 How to sew your own adult shirts for women. This was a very easy pattern and fun to put together. I used knit fabric and ribbing.

I've been keen on making myself a new wardrobe of handmade clothing. I am always looking for new patterns that I think will look good on me and I've got a ton of knit fabric saved for shirts (according to my husband anyways).
I'm new-ish to sewing adult clothes, but I'm finding it to be WAY easier than I expected. Some patterns are harder than others, but this one was very simple.
Supplies
Supplies listed below may include affiliate links to the products.
This is the Flora Top pattern that I purchased on Craftsy. I followed the tutorial exactly
Matching ribbing for collar
Sewing machine, thread, etc.
Alterations to Original Pattern and Tutorial
I used the pattern tutorial exactly for this project, except I decided to just serge the bottom edges. I like how it makes them look and it's easier and faster.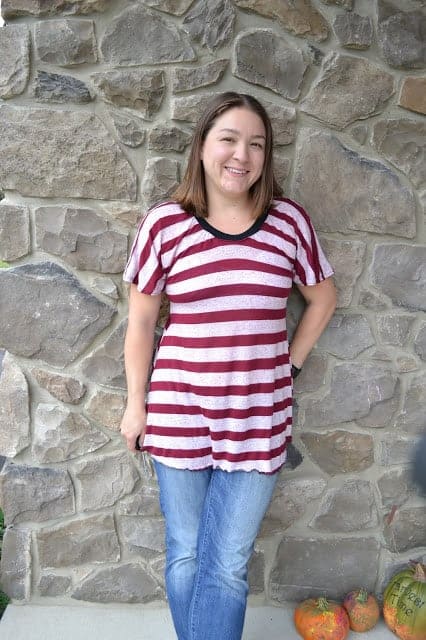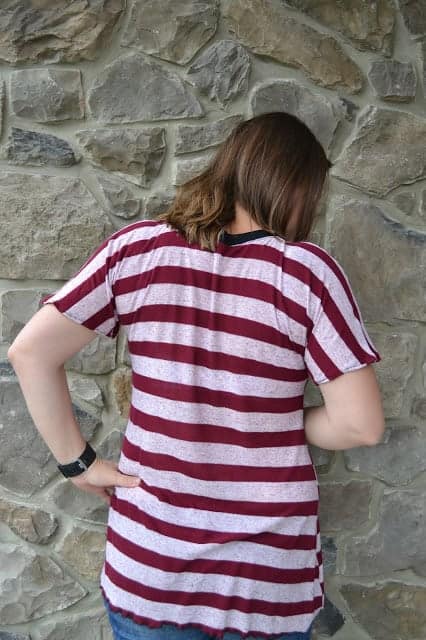 Thanks for taking the time to read this post! I really appreciate the time you've taken. Please share, like, and pin my post if you enjoyed it. Follow me on social media and subscribe to my email list to keep up to date on all of my latest projects!

Disclosure of Material Connection: Some of the links in the post above are "affiliate links." This means if you click on the link and purchase the item, I will receive an affiliate commission. Regardless, I only recommend products or services I use personally and believe will add value to my readers. I am disclosing this in accordance with the Federal Trade Commission's 16 CFR, Part 255: "Guides Concerning the Use of Endorsements and Testimonials in Advertising."