How to sew a cloth diaper cover with fold over elastic around the legs.

This post may contain affiliate links. Using these links helps support my blog. Thank you!
I'm not going to explain the process because there's a great tutorial for it here, located on the CD Sewing 101 Board on BabyCenter. She calls it a "Flip Style Cover with FOE on Legs"… I have no clue what the flip style is, but I thought her diaper cover looked super pretty so I decided to make one myself.
I did three things differently…
1. I put my snaps on at the very beginning because I'd been prepping this to be a pocket.
2. My snaps aren't backed by strips of Pul, but rather each is backed individually by a square of fabric. I used scrap alova suedecloth. Some people find doing strips is faster.
3. I did not cut out the big curve in the two pieces of inner Pul… I wasn't puzzling it out well and I didn't have time (Baby G was on the move) to really read through it a few times so I just kept it as is. I think it's going to work fine for me, but I think the potential issue is that if pee gets on the inner Pul (where it's facing with the non shiny side in) then you have to replace the cover. The shiny side, alternatively, can just be wiped clean. I am not worried about it as we just use our covers overnight and it's pretty much a one time use thing anyways.
Here's my diaper in the different stages of being completed: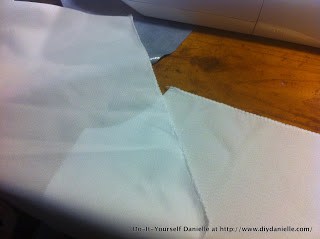 Zig zagging the edges of the inside pieces.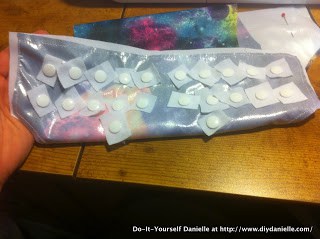 Snaps added, individually reinforced.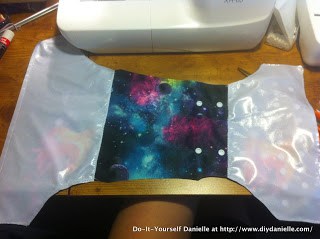 Sewed right sides together.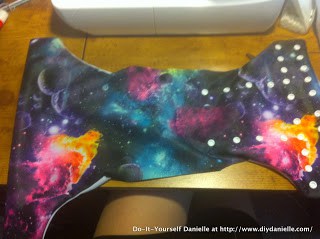 Flipped right sides out.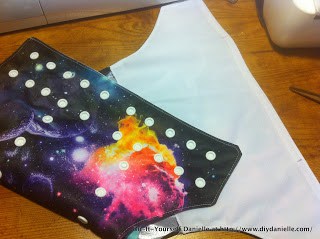 Topstitched.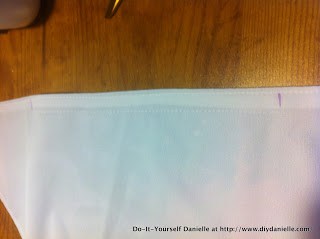 Marks for back elastic. Thread the elastic through with a
safety pin attached. Tacked each end down.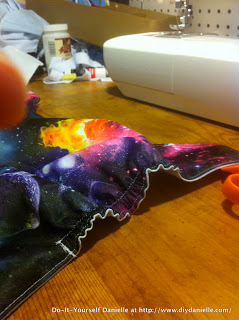 Back elastic, completed. I left it looser than normal
because I'm experimenting with the length of my elastic.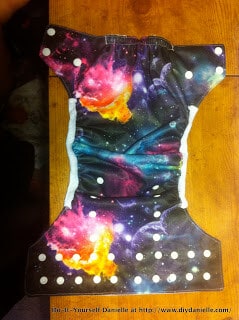 Sewed on FOE. I hate this stuff. HATE. It's nice to not
have to sew it the whole way around though!
Finished Product
Are you considering switching to cloth products? Do you love cloth diapering? Curious about cloth products such as cloth menstrual pads, wet bags, and unpaper towels? I just released a fantastic book that is ALL about using, laundering, and sewing reusable cloth products. It even includes instructions on this project! Pick up "The Complete Guide to Using, Laundering, and Sewing Reusable Cloth" today and get started saving money and the environment!