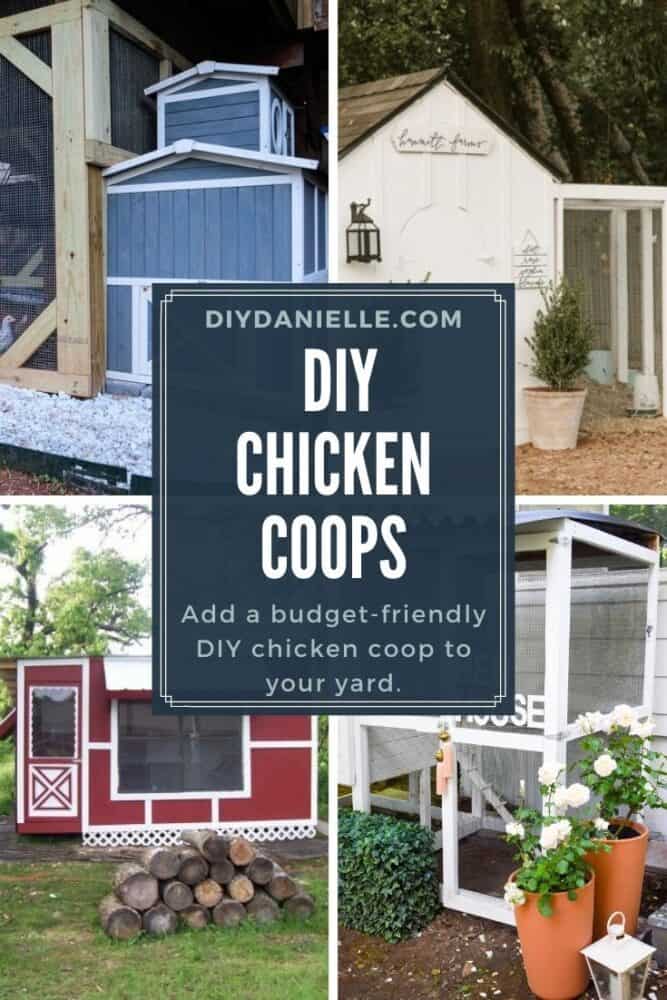 If you have been thinking about getting chickens, here are 15 budget-friendly DIY chicken coops to you can build yourself!
This post may contain affiliate links which may earn me commissions should you click through them and take certain actions. As an affiliate for Cricut, Amazon and other sites, I earn from qualifying purchases. Please DIY carefully. View my full legal disclosures here.
Please read the whole post so you don't miss any important information!
There are many GREAT reasons to keep chickens as pets. They're entertaining, help teach kids responsibility, they're fairly low maintenance, they lay eggs that you can scramble for breakfast, and they can also be processed for meat.
Everyone has a different idea what the perfect coop and run is… there are tractors which are movable coops so your birds will always be on fresh grass. Then there are traditional coops that are stationary.
Depending on your plans for your birds and how many you'd like to raise, some coops are better for certain purposes. Here are 15 DIY chicken coops and tractors that you can make for your backyard poultry.
15 Budget-Friendly DIY Chicken Coops That Are A Must See!
Whether you have 2 chickens, or 12, there is a DIY chicken coop idea for everyone. From converted coops to pallet coops and more. If you have been dreaming of having your own chickens, now is the time to plan your coop!
Need an easy shelter and don't want to DIY? Here's what you can buy.
Omlet makes a ton of chicken shelters and runs that are movable and have lots of accessories available. You can add wheels and handles to move the run as needed which is nice. The cages look like they're well predator-proofed, and you can get an attached run up to 13′. They even sell an automatic coop door that opens and closes when the sun rises and sets. The Eglu Go is their easily movable shelter and run. They have perches to add on, swings, treat holders, and even chicken clothing. Totally worth checking out if you like to geek out over your poultry.
Here's a video of our Omlet Automatic Chicken Coop Door and Light!
Please share and pin this post! If you make this project, share it in our Stuff Mama Makes Facebook Group. We have regular giveaways for gift cards to craft stores. You can also tag me on Instagram @doityourselfdanielle; I love seeing everything you make!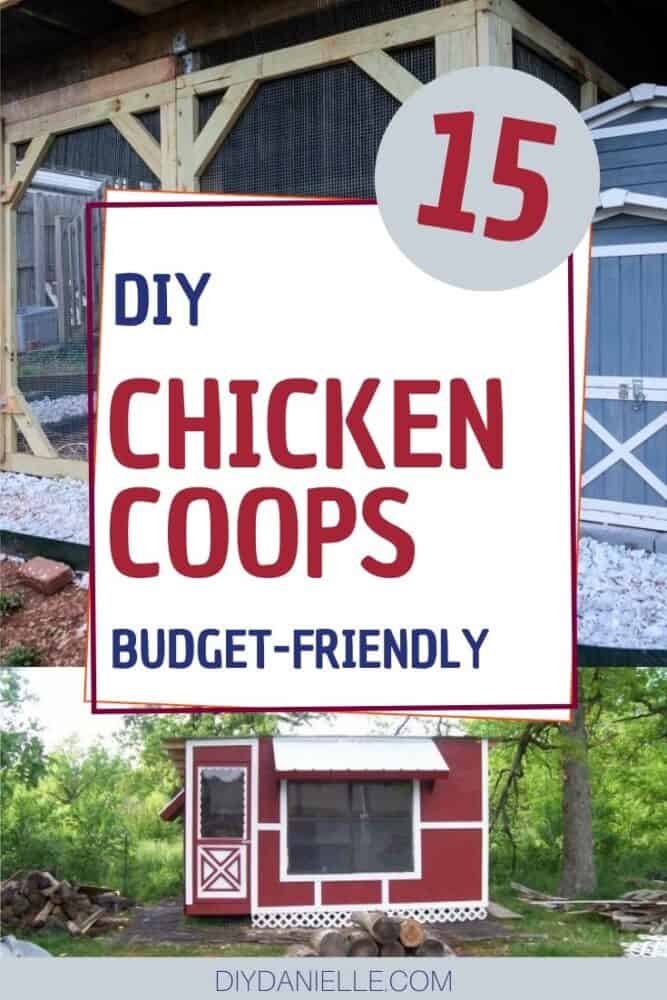 Google Web Story: DIY Chicken Coop Ideas