Information on a sewing phone app called Sew Organized.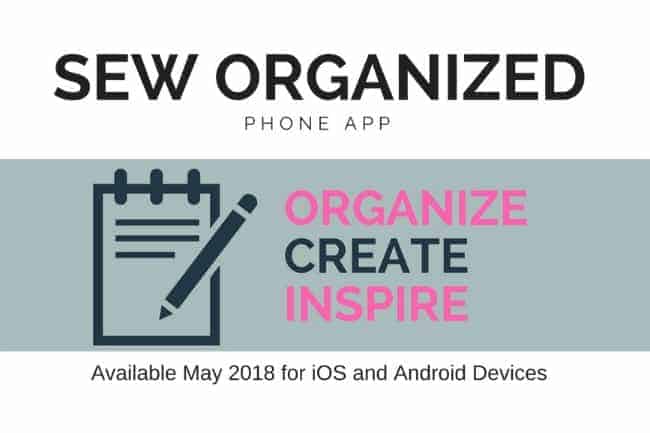 This post may contain affiliate links. Using these links helps support my blog. Thank you!
I've been yearning to get more organized with my sewing. My sewing room needs organization, but I also just am tired of feeling like I have 100 tabs open on my web browser and 1000 in my brain. I wanted a way to organize it all.
While there are plenty of organization phone apps, I wanted something exclusive to sewing. Something that asked me to record the information that sewists need.
My husband is a programmer so I asked him to write me an app. This has taken hours of our time, invested in designing everything from the code to the graphics to an advertising plan. I'm so excited.
It's everything I ever wanted. While we're still in the last part of coding the app, we'll soon be able to have people test the app, then we'll release it on iOS and Android devices once it's ready.
But today I just wanted to give you a little tour of our app and show it off a little!
Organizing Fabric on the Sewing Phone App
The app will allow you to organize your fabric on the app, using photos, yardage, and information on where you purchased it. Add notes about what project you want to use it for and keep track of the wash instructions.
Planning Projects in Sew Organized
The other purpose for the app is to plan projects easily. You can make notes and draw up sketches to store on the app until you're ready to sew. I particularly like the ability to save a link so I can keep my inspiration post handy until I need to follow the tutorial.
Sneak Peak Screenshots of the Sewing App and Ads for It
Here's a quick Facebook ad for the app. It shows the fabric portion of the app.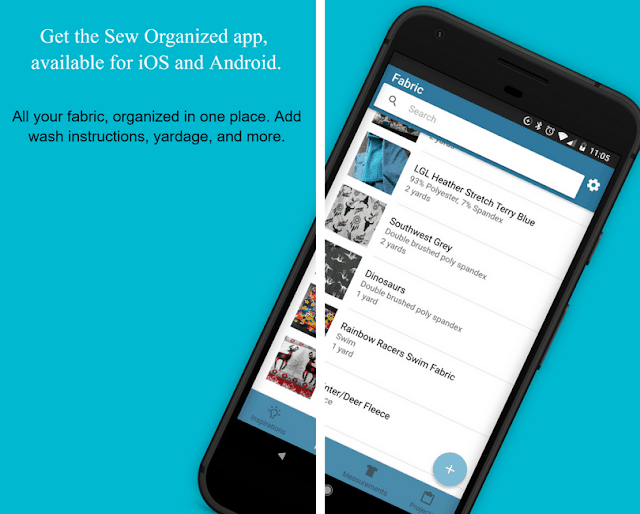 You'll want to make sure you subscribe to get more information when it releases. You can also check out the landing page for the app here: https://www.subscribepage.com/seworganized
Here's the Pinterest pin for the app. Pin it by clicking the image or: https://www.pinterest.com/pin/48554502217604213/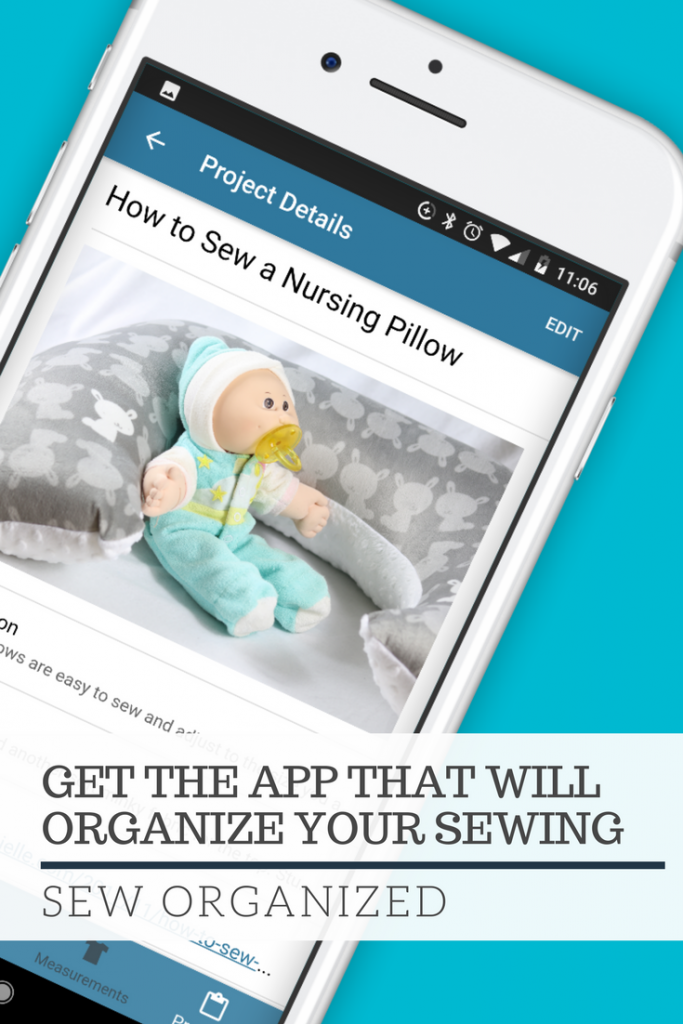 Thanks for taking the time to read this post! I really appreciate the time you've taken. Please share, like, and pin my post if you enjoyed it. Follow me on social media and subscribe to my email list to keep up to date on all of my latest projects!

Disclosure of Material Connection: Some of the links in the post above are "affiliate links." This means if you click on the link and purchase the item, I will receive an affiliate commission. Regardless, I only recommend products or services I use personally and believe will add value to my readers. I am disclosing this in accordance with the Federal Trade Commission's 16 CFR, Part 255: "Guides Concerning the Use of Endorsements and Testimonials in Advertising."