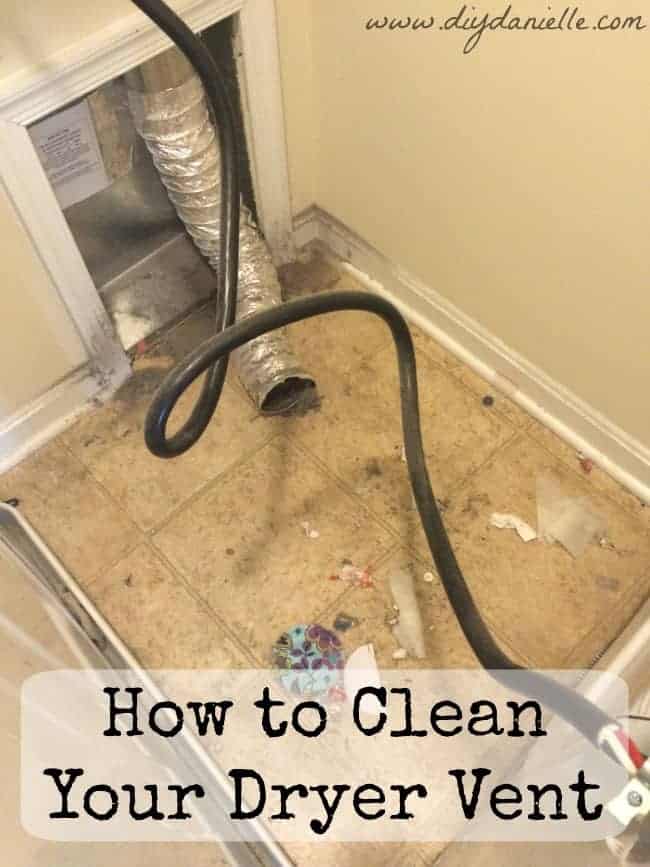 How to clean your dryer vent quickly and easily with a shop vac to avoid a house fire. This is such an easy DIY and completely worth trying yourself.

This was a long time coming. I haven't cleaned our dryer vent since we moved in- yikes! Did you know that cleaning your dryer vent is a NECESSARY part of home ownership? If you don't clean it out, you run the risk of a fire because the lint gets trapped in the vents and creates a fire hazard. If you happen to wash a lot of new and fuzzy fabrics like I do, you are probably getting quite a bit of build up.
When I owned my condo and lived alone, I used to pay someone to clean my vents for me. What a waste of money! If my vents had been hard to reach, perhaps it would have been worth it, but I had a first floor unit.
I recall the people who came to clean the vent remarking on how much build up there was. Apparently there was even a bird nest in the vent on the exterior of my condo! I had bought the condo from someone else and this just goes to show that you should never assume the person before you did good maintenance on the home.
Now that we own our home, I figured it was time to learn how to DIY this and save us some money. The shop vac did a great job of sucking up all of the lint… I have to say, it's just so much better than a regular vacuum for heavy duty jobs.
Supplies
Supplies listed below may include affiliate links to the products.
Tutorial
Remove your lint trap, remove any lint, and let it soak in hot soapy water.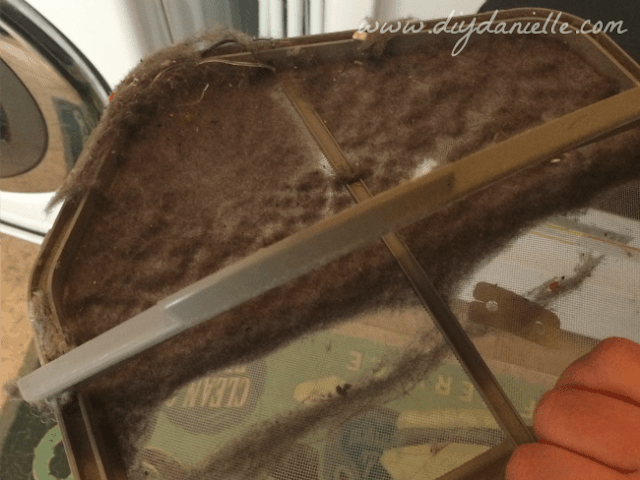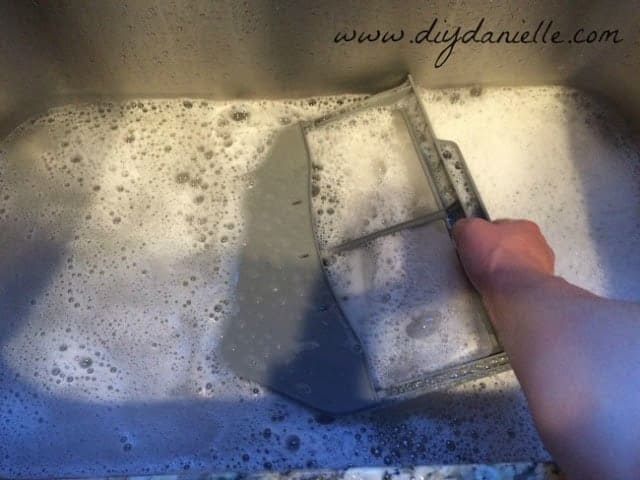 Unplug your machine and pull it away from the wall. Disconnect the vent from the dryer. Mine has a little metal piece you can squeeze to open it.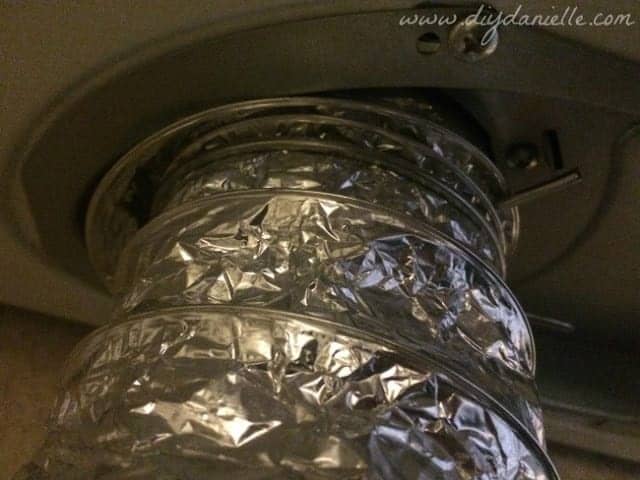 Use your shop vac to vacuum out the area your lint trap is inserted into. Usually lint ends up down there despite the best efforts of the lint trap.
Once you've done that, use your shop vac to vacuum out your vent. I used a cardboard tube attached to my vacuum to reach further into the vent that goes outside. Our dryer is on the second floor of our house and I knew I wouldn't be able to reach our vent to clean it from the outside so I wanted to do my best to clean it from the inside. Our vent is also very short, I believe. The cardboard tube did a decent job but wasn't perfect because the force of the suction was causing the tube to fall into itself and close up. I'm going to pick up a
Vaccuflex Attachment
for future use. Considering the cost to have someone do this for me, it's such a minor expense.
Thanks for taking the time to read this post! I really appreciate the time you've taken. Please share, like, and pin my post if you enjoyed it. Follow me on social media and subscribe to my email list to keep up to date on all of my latest projects!

Disclosure of Material Connection: Some of the links in the post above are "affiliate links." This means if you click on the link and purchase the item, I will receive an affiliate commission. Regardless, I only recommend products or services I use personally and believe will add value to my readers. I am disclosing this in accordance with the Federal Trade Commission's 16 CFR, Part 255: "Guides Concerning the Use of Endorsements and Testimonials in Advertising."