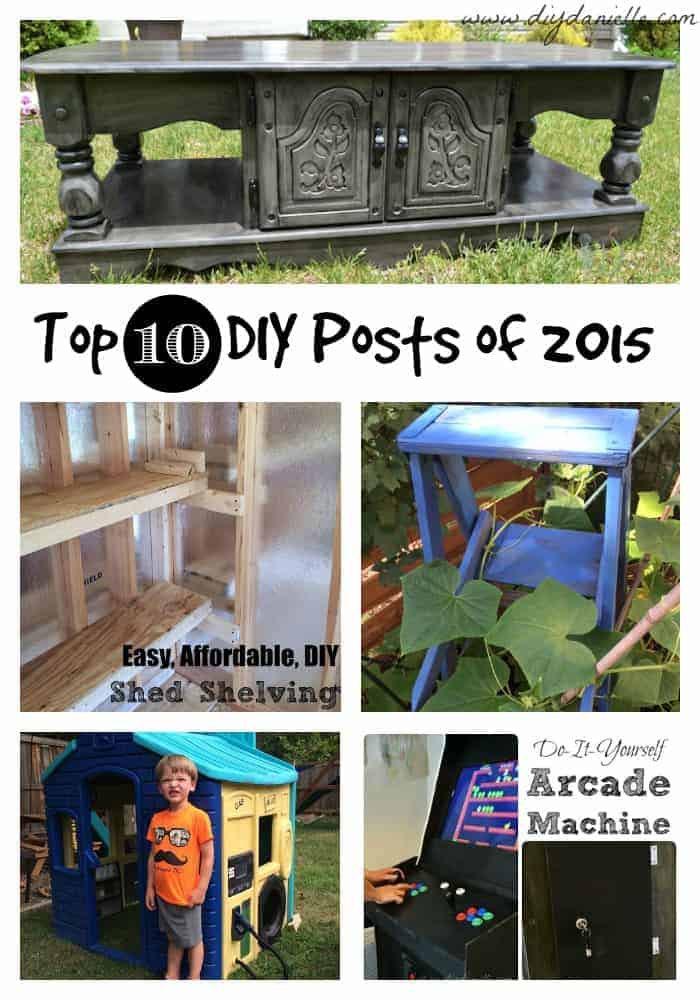 These are my top DIY blog posts of 2015 for DIYDanielle.com based on the number of page views.
As the year wraps up, I wanted to share my top performing blog posts for this year on my blog. I compiled a list of the top ten; these are the posts that performed well for the number of page views they got this year. I also shared my top three blog posts of all time.
At the very end, I shared the three posts I think everyone missed out on seeing. Make sure to check them out!
Statistics
For the bloggers and readers who are interested in the statistics of blogging and what did well for what, I'm going to give you a little information on those stats. Hope it's helpful!
The one lesson I learned this year is that utilizing StumbleUpon well is really helpful for getting a post seen by a lot of eyes- although Pinterest is still my #1 referrer to my site by a LOT.

The following stats are from January 1, 2015-December 14, 2015.
Referrals:
Pinterest: 62,719 (79.16%)
Facebook: 2,891 (3.65%)
StumbleUpon: 3,354 (4.23%)
HomeTalk: 1,198 (1.51%)
RedTri: 1,376 (1.74%)
KamSnaps: 441 (0.56%)
WorldInsidePictures: 629 (0.79%)
Thank you to RedTri, WorldInsidePictures, and KamSnaps for sending traffic my way! It was interesting to me because I had a post shared on HuffPost and it didn't bring me any traffic… which just goes to show that you never know what will or will not do well.
Total Page Views in 2015: 416,401
Top 10 Blog Posts of the Year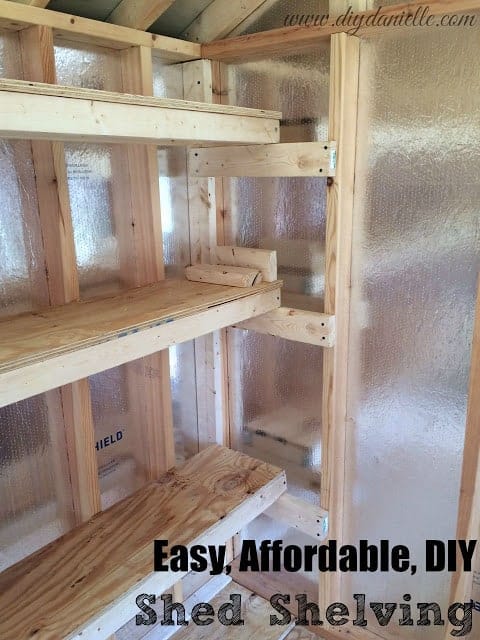 1. DIY Easy Storage Shelving: This post surprised me by being so popular, but I DO love how these came out. They make keeping our shed organized so much easier. This one was a hit on StumbleUpon and had over 2.5k page views since it was published in October, but never got much Pinterest love with only 200 pins.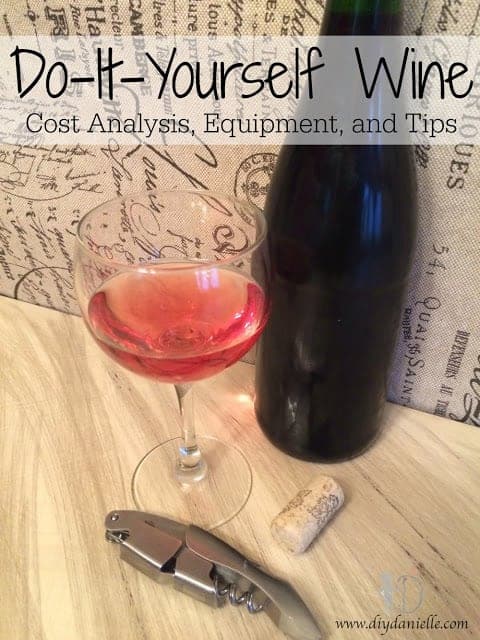 2. Do-It-Yourself Wine Making: Not a huge surprise that this did well. After all, I ended up making this for about $3 or so per bottle. I have had so much fun experimenting. This post only had 109 pins on Pinterest, but did really well on StumbleUpon. Since being posted in May, it's had over 2k page views.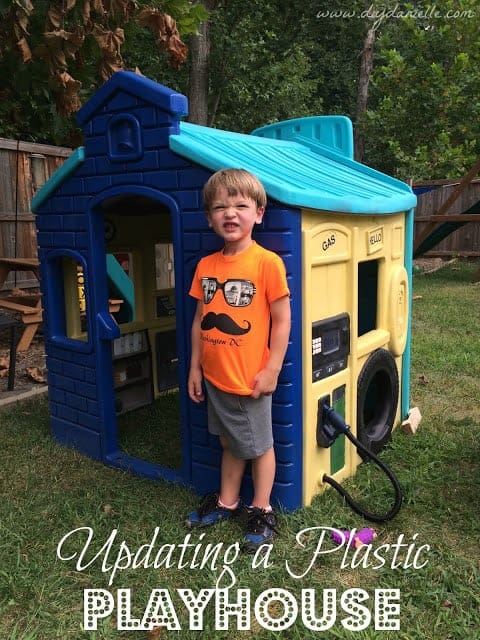 3. Plastic Playhouse Update: I LOVE how this came out. It was a lot of work, but the details really helped make this an amazing makeover. This post did amazing on Hometalk… it had over 48k views on the site, and over 1k views on my site. It only had 100 pins on Pinterest, however.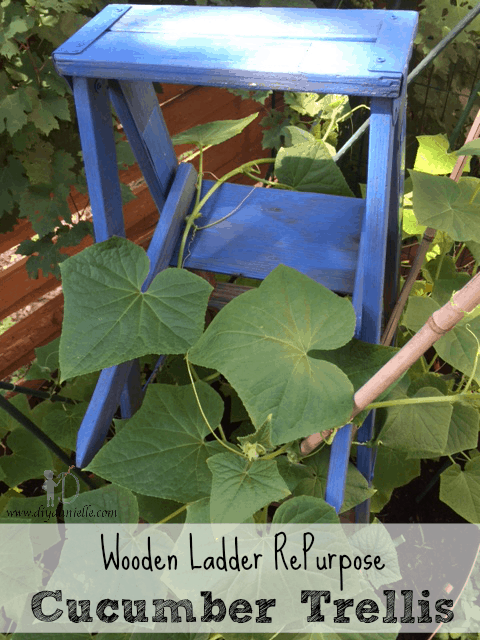 4. Wooden Ladder Cucumber Trellis: This is an old ladder that my mom painted and used as a cucumber trellis. It was too cute not too share. This got over 1k page views this year and had 197 pins.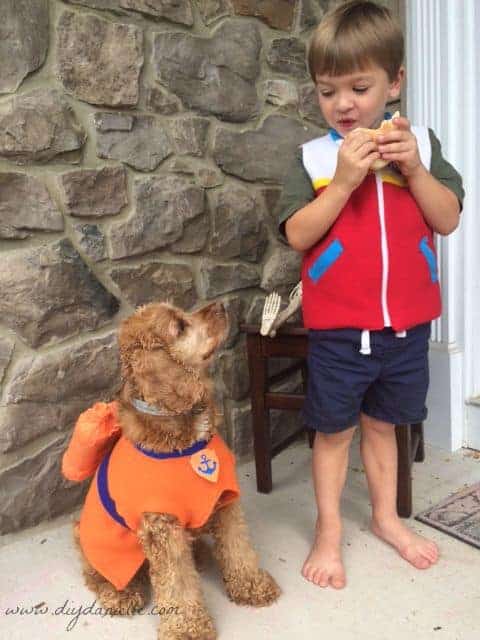 6. Zuma Paw Patrol Costume: I made the dog a costume to match my son's Ryder costume this year. Super cute! This has 65 pins and around 1k page views. This was the project shared on HuffPost so some of that traffic may have come from there, although not enough to show a traffic source under Google Analytics.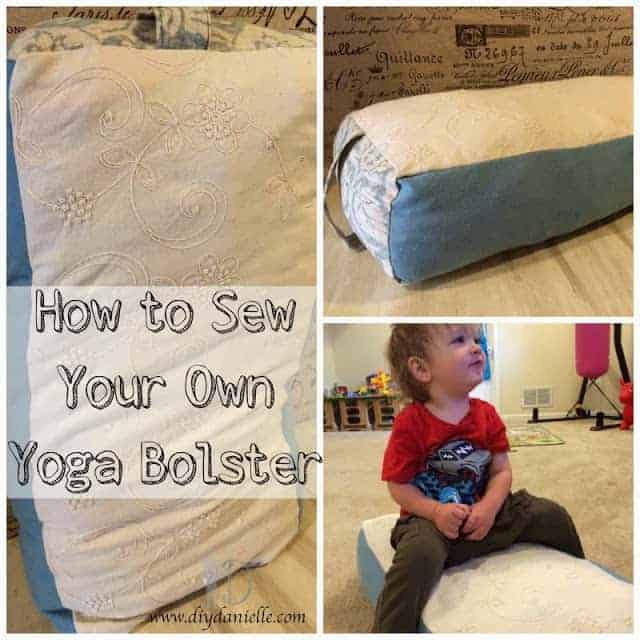 7. Yoga Bolster: Super easy sewing project and it's so much fun to have my own custom bolster! It had over 300 pins and has had over 1k pageviews.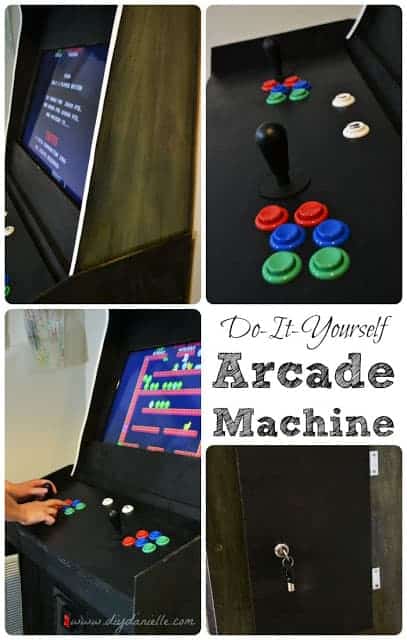 9. DIY Arcade Machine: My husband made this beauty and it's SO MUCH FUN to play! This had 96 pins and over 500 pageviews. This is one of those projects that I expected to do well and it didn't- I've realized that sometimes the most popular projects are the simplest ones… and this was not simple! Now that said, this post on Hometalk had over 39k views and about 60 comments. I don't always see a ton of traffic coming from Hometalk, but I enjoy posting on there because it's fun to see all the comments and interact with people who enjoy the projects. Someday I hope to get that many comments on my blog!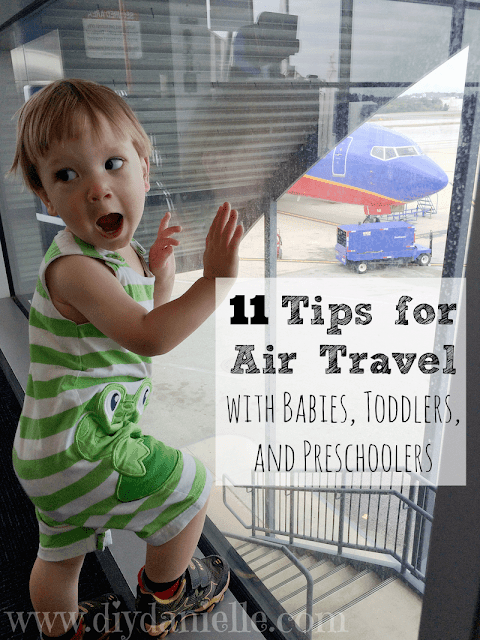 10. 11 Tips for Air Travel with Babies, Toddlers, and Preschoolers: I found this post fun to write because I have done a lot of traveling with my kids and I think they're pretty good travelers. I always see friends asking for tips so I love having a post to point them to. I also really enjoy traveling with my kids- except for the sleep thing (PSA: kids on vacation don't tend to sleep well). It's had about 86 pins and about 800 pageviews.
Top 3 Blog Posts of All Time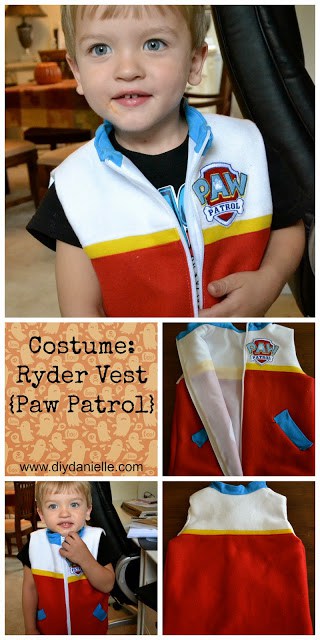 This Paw Patrol inspired Ryder Vest has been a huge hit- I am always getting requests from people who want to buy it. Clearly I need to up my sewing game and make these for next Halloween. This page has had over 38k page views and been pinned over 6k times on Pinterest!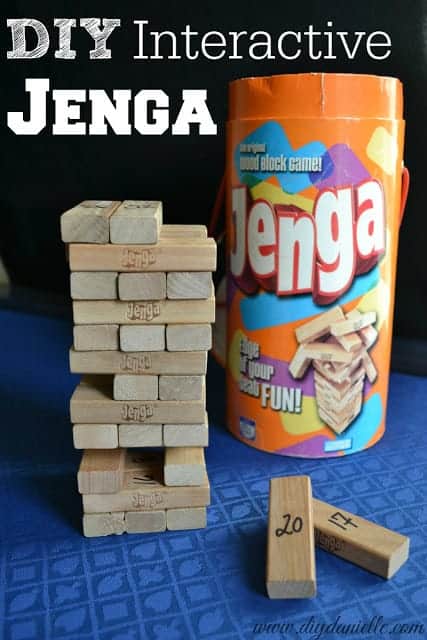 This Interactive Jenga Game idea has been a big hit as well. I used this game when I was doing therapy with children, but it's also great for playing at home. It has had over 38k page views and been pinned over 5k times on Pinterest.
Top 3 Under Appreciated Posts of the Year
These are three posts that I thought would do better than they did because they were SUCH fun projects. Maybe they'll do better next year? We can hope.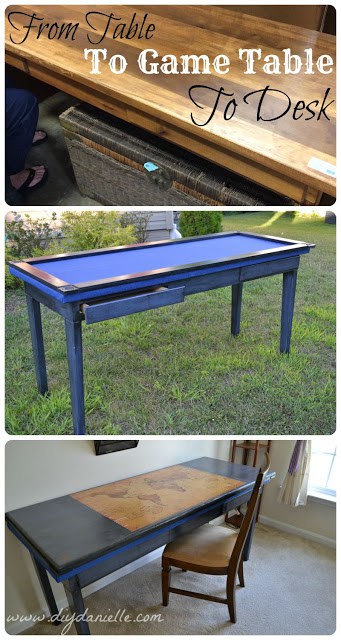 DIY Gaming Table and Desk: I made this for my husband. I love how this turned out AND it converts to a regular desk. It definitely wasn't my least popular post, but I anticipated it would be more popular… it had 189 pins on Pinterest and under 500 pageviews. Again, this probably is another overly complicated post…
Lego desk: I made this for my son by distressing an old ReStore desk. I LOVE this desk… in fact, every time I go into his room I look at it and sigh happily. Yeah, it's just that pretty. 203 pins and under 500 page views.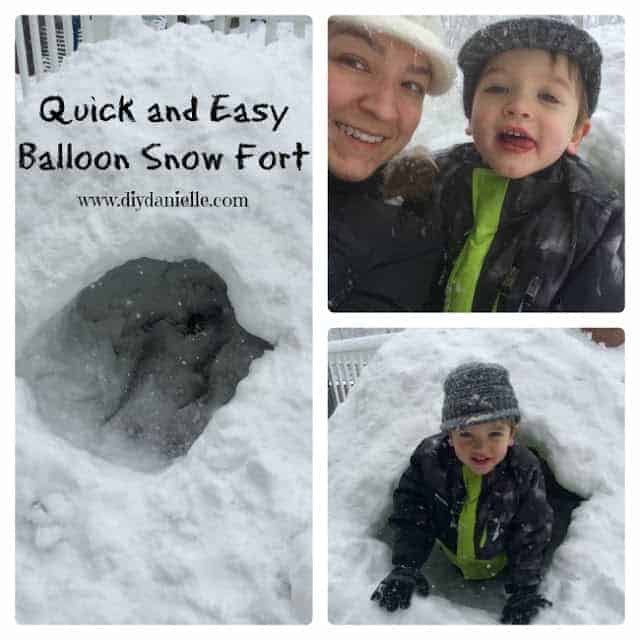 Quick and Easy Balloon Snow Fort
: I'm sure this didn't do as well because I posted it at the tail end of winter last year… but you need to check it out this year because OMG it's such a fun and easy way to make a fort! Only 26 pins.
Conclusions
I think this is the hard part for me- where to go with my blog in 2016. How do I best promote my projects? When does my effort pay off the most?
I will continue to put a lot of effort into Pinterest because it's had a good payoff for me. I've got over 5k followers on there and I enjoy that platform the most for both sharing and viewing projects. I enjoy Instagram, but I don't see any traffic from it- that I can account for. But it's minimal effort so I'll keep it up.
I do know that I want to utilize StumbleUpon better, although I don't know if it will bring in regular readers.
If you happen to read my blog regularly,
I'd love to know how you found me!
Thanks for taking the time to read this post! I really appreciate the time you've taken. Please share, like, and pin my post if you enjoyed it. Follow me on social media and subscribe to my email list to keep up to date on all of my latest projects!