We finally picked up a twin bed for Baby G's bedroom, and were stuck with the chore of trying to fit all of the furniture into the one room. I wasn't quite ready to give up on the option of the crib, but I wanted to have the twin bed setup so we can begin to get him used to it, particularly for naps. We also wanted the option of keeping the crib in there permanently, with the idea that when we have another baby, they can share the room. We will decide later if that will actually be realistic or not. We coslept with Baby G in an Arm's Reach Co-Sleeper Original Bassinet
until he outgrew it around 5 months (we may have stretched it to 6 or 7 months if I recall, but that's when they tell you to stop using it) so we anticipate we will do the same for Baby #2. It is a lot easier to cosleep when you're nursing… you get a lot more sleep than if you have to go into the baby's room in the middle of the night multiple times.
We bought this mattress off of Amazon, and we got the twin bed frame free off of Freecycle.
I drew up my floor plan by hand, writing in all the measurements. Then I used
Home Styler
to try to see how the furniture arrangements would work. I'm not feeling particularly confident about my furniture all fitting well after doing this, but I decided to give it a try. I didn't add in our rocking chair or a few other smaller ideas to the drawing on this because I didn't want to spend that much time doing the online piece. It's nice to get a basic idea, but I know for me that I like to really get the furniture put together and move it around physically to decide where I really want things.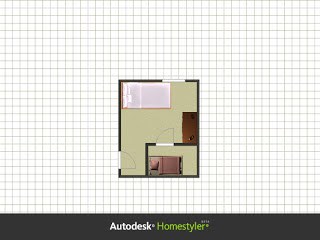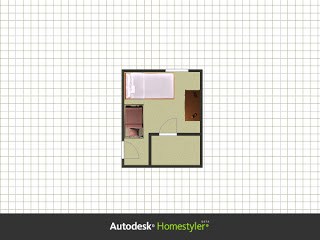 Helping me put together his bed… always helping!
Chaos!
Guess that's not going to work.
Move furniture, vacuum, move furniture, vacuum…
When it came down to it, these were our two viable options, neither of which I considered with the computer program. Sometimes, for me, moving around the furniture is just quicker and easier. I think I need to SEE and TOUCH it all. Oh I didn't even try the closet thing… decided I didn't want to take apart the crib just to try that out.
Different view….
Closet: Baby G likes his little reading area.
Here's the mattress:
Final: