Description
Learn how to sew a square zippered lunch box with this detailed, thorough PDF pattern and tutorial video. This electronic pattern will walk you through how to sew this lunch bag step by step so you won't be intimidated by sewing a zipper or using PUL (polyurethane laminate) for the liner.
The tutorial video is CLOSED CAPTIONED for the hearing impaired (and for those who don't like noise). Perfect for learning to sew while rocking babies to sleep!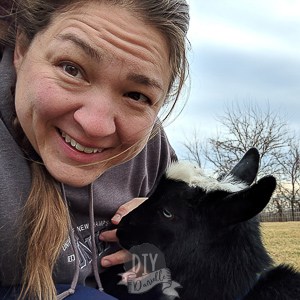 Danielle Pientka is the sewing and DIY blogger behind DIYDanielle.com. She taught herself to sew in 2011 when she wanted to make cloth diapers for her first son. She's been sewing everything from ecofriendly items to kids products to clothing since, as it has become a passion. She loves learning how to do new things and teaching others in the process. She hopes to inspire other moms to take time for themselves to find their own creative passion.
Danielle lives in Maryland with her three young sons and her husband, Brandon. In her spare time, she gardens, reads, horseback rides, and has a small homestead with goats and ducks. Visit her shop to buy patterns or her sewing eBooks. Subscribe to her newsletter to get blog updates, free patterns and other printables by clicking here.