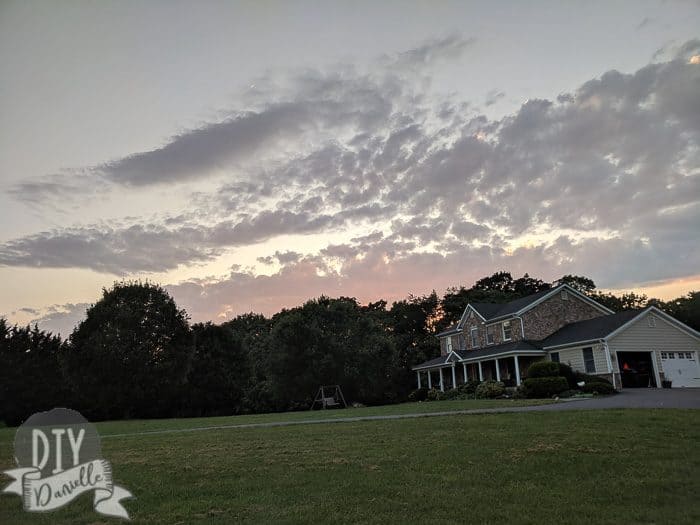 Our monthly check-in from our suburban homestead for July 2019.
This post contains affiliate links which may earn me commissions should you click through them and take certain actions. As an affiliate for Amazon and other sites, I earn from qualifying purchases. Please DIY carefully. View my full legal disclosures here.

Please read the whole post so you don't miss any important information!
We took some time off at the beginning of the month to meet up with my husband's family in Ocean City. It was a nice trip, but I missed the farm.
A week after we got home, our refinancing on our home moved forward and we scheduled our appraisal. I quickly realized that three kids + just me trying to clean and declutter wasn't going to work.
When did I realize this? Well… my very creative 7 year old was occupying himself and his brothers while I picked up. After 15 minutes, I see that he's blown up an entire package of balloons, and used all of the tape in the house to tape sticky notes to each balloon. Then he hid the balloons. So we have tape and sticky notes and balloons everywhere, and I was negative progress into cleaning.
Do you ever have those moments parenting where you are- all at the same- in complete wonder at their ingenuity, dismay at the mess, and also horrified and pleased that you've managed to produce a mini you?
That was one of those moments.
I texted my in-laws and asked if they'd like a couple kids for the rest of the week and they were super excited to accept. This was the big boys' first sleepover away from home without us. I kept the toddler because he's not quite ready for that, but the big boys got to enjoy some attention from the grandparents, aunts, and uncles. I got to do some cleaning and organizing.
I'm SUPER thankful that I had a week to spend catching up, that my boys had a good time, and that my house and yard are somewhat clean. It was nice having some solo time with the toddler too… I wish I could have some solo time with both of the other two guys too, but I think that might be difficult to arrange.
At the beginning of the month, just as I was finishing up recovering from Shingles, I managed to get a brutal case of poison ivy. I'm still trying to identify the cause. I'm guessing it's the hay.
It won't go away and I have tried all-the-things. I'm keeping it at bay, barely, with a few over the counter options (plus I just finished a round of Prednisone), but I need to figure out the cause and get rid of it. We did give the goats a bath with Blue Dawn in hopes it would get the oil off their fur if it happened to be them that gave it to me… probably pointless seeing they will likely wander through it again, but it made me feel better.
Doesn't Ivy look pretty with a fresh wash though? LOL.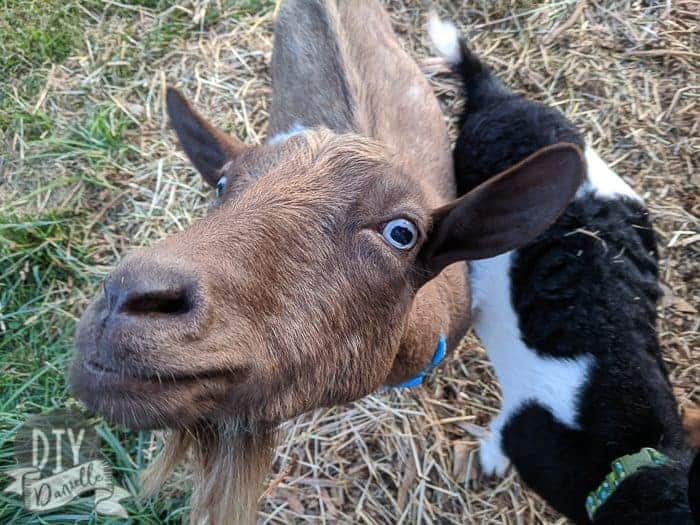 Honestly the poison ivy thing is a bit frustrating. People keep saying "get goats, they'll clear up the poison ivy." Y'all. Goats are not cheap. And three goats can only do so much work. And you need the goats to have access to the areas you need cleared which means you need fencing. None of this is as simple as I would like. But ask any homesteader what the solution to a particular problem is, and you'll definitely hear some type of farm animal. Try it.
The garden is doing fairly well, although I really need to spend about 20 hours out there weeding. Ha. I think I may use a vinegar solution to try and kill weeds around the perimeter. That's been my biggest struggle.
We have corn! My kids were super excited to help.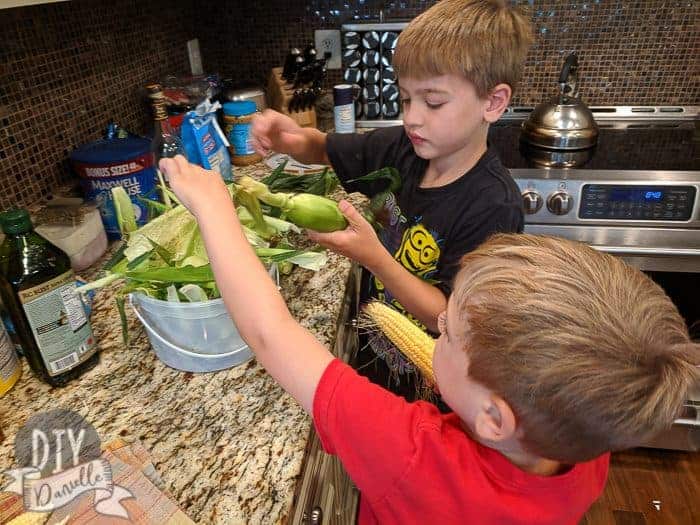 The corn isn't all perfect, but it's been a great learning process. As you can see, some of these may not have been ready to be picked and some may not have been pollinated completely.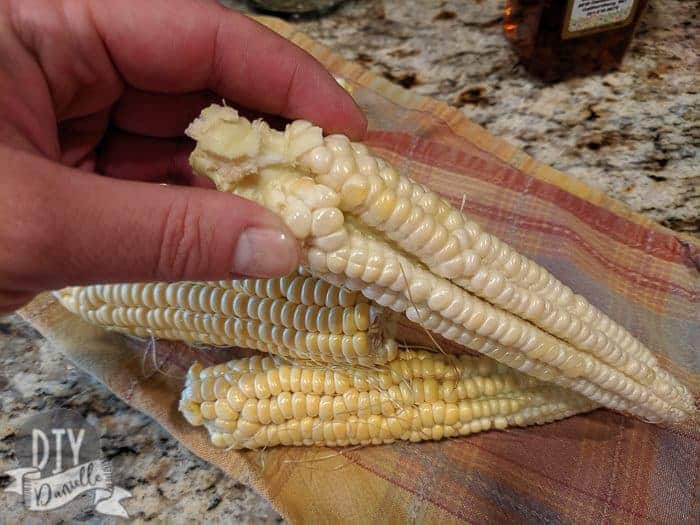 I think next year we need to be more consistent about watering and fertilizing the corn. Or maybe try a different variety. These weren't bad, but something… they were a bit chewy?
Here's some fun bugs from this month… we have a horn worm on a pepper plant with braconid wasp larvae. Gross, but apparently the wasps are the good guys and the worm is not… so I let them be.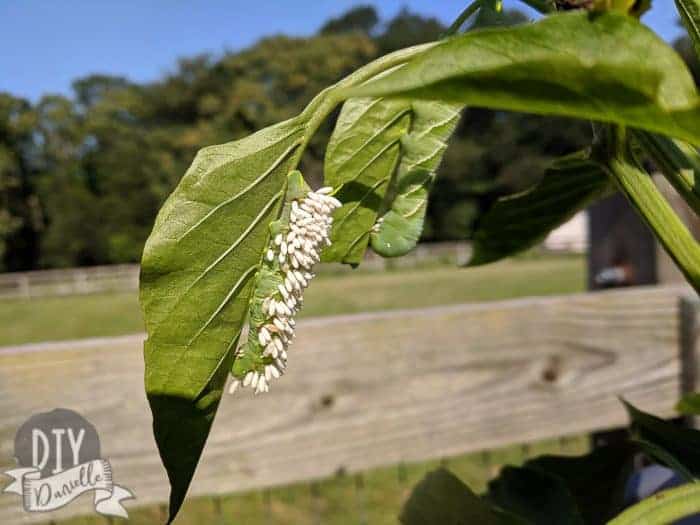 Speaking of wasps… my husband took down a nest in the pear tree because he was having trouble mowing under it. Here's a neat look at the inside of the nest…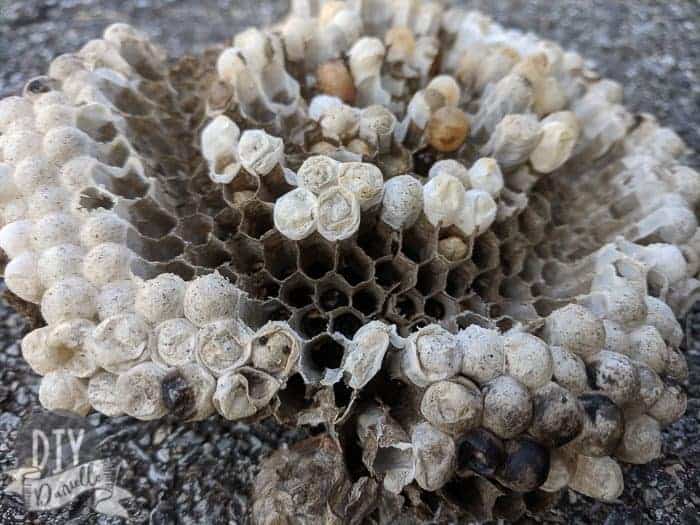 And here's a happy bee on my flowers up front. I wish some butterflies would come hang out on this milkweed too. There's dill next to the milkweed because I was allllll about the butterflies this year.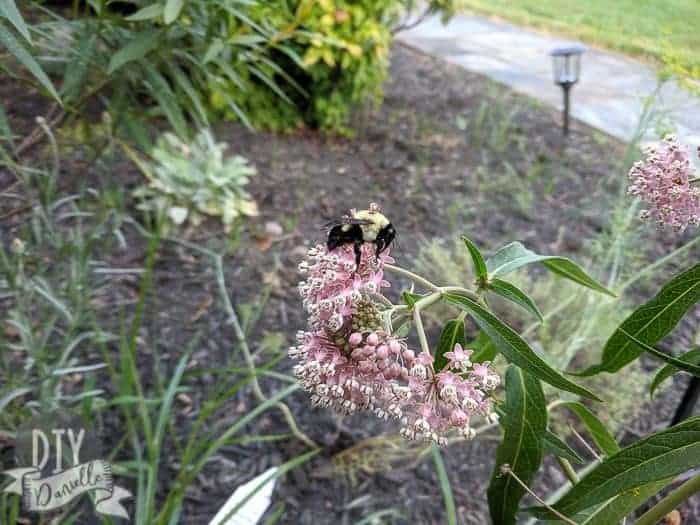 The pumpkins are making an escape from Alcatraz… otherwise known as my food forest. They decided to expand the garden? There's a ton of pumpkins growing too so if you have any clever ideas for pumpkin uses… please leave me a comment. We don't make THAT much pumpkin soup in the crockpot or THAT many pumpkin pies.
I guess we'll be READY for Halloween though!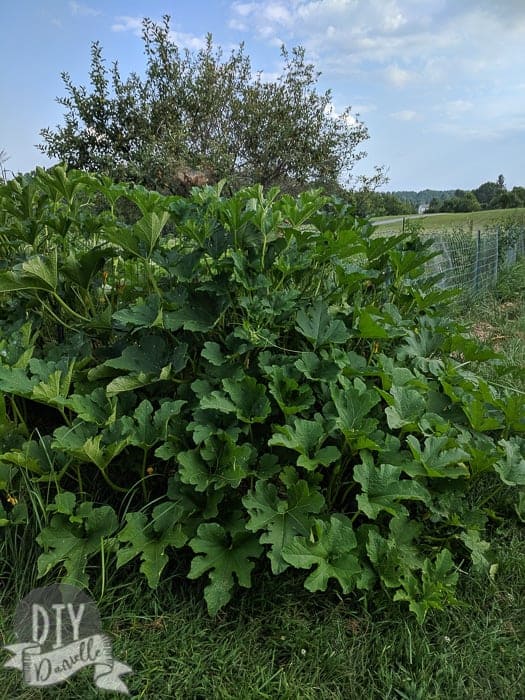 My goal this year is to do a better job of preserving the harvest. I always seem to do well at growing a few things, but then end up with wayyyyy too much all at once.
I learned more about canning with my friend this month when we canned peaches at her house.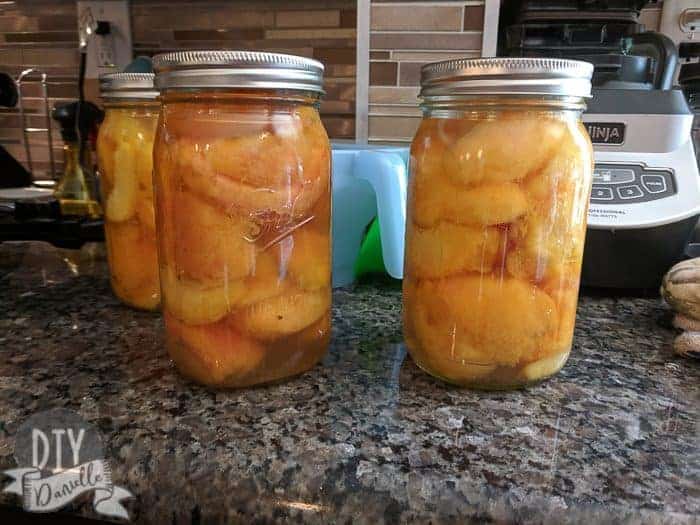 We had a lot of zucchini so I made zoodles or whatever they're called, salted them, let them sit to drain, then squeezed out water before freezing in baggies. Hopefully my kids will be tricked into thinking these are spaghetti. I'm not holding my breath.
I also made zucchini boats one night and grilled zucchini another night. The kids were NOT tricked those nights. Haha.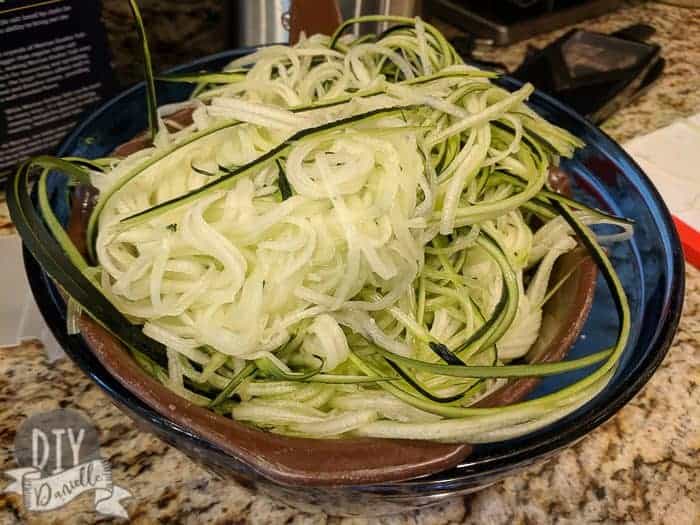 Tristan helps with farm chores every morning, making sure the duck water gets refilled and the buckets are cleaned. I finally bought him some forest themed rain boots online because the local store didn't have them… he's been SOAKING his sneakers. These will be great to keep as chore boots.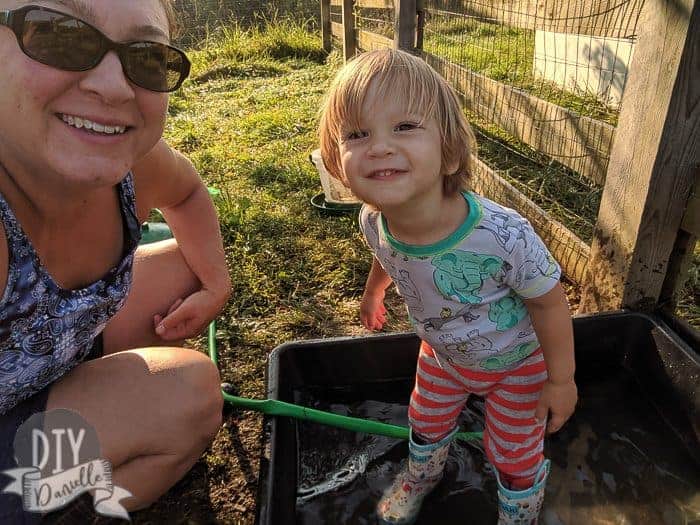 He's been helping feed the goats grain too as someone needs to keep our wether, Timmy, out of the grain. Grain is bad for boys because it can cause something called urinary calculi. It worries me because he's the friendliest of the goats and the kids' favorite as a result.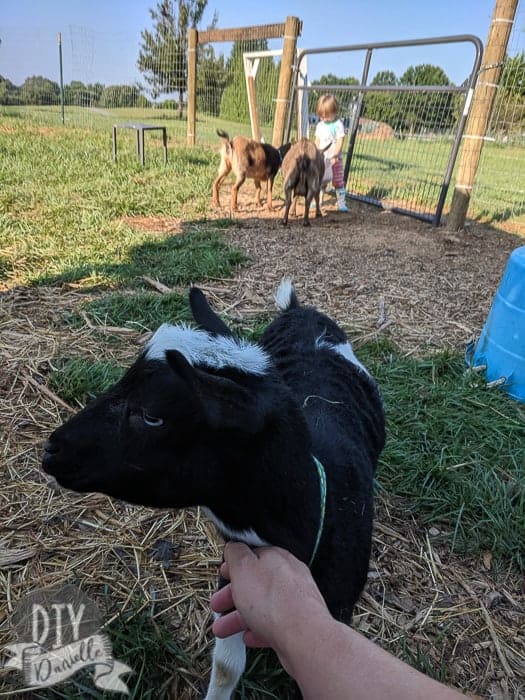 Have a great month! Keep an eye out for some fun homestead related posts on the blog. You can see more photos from my garden and homestead on my Instagram channel.
Please share and pin my posts because it's superrrrr helpful.