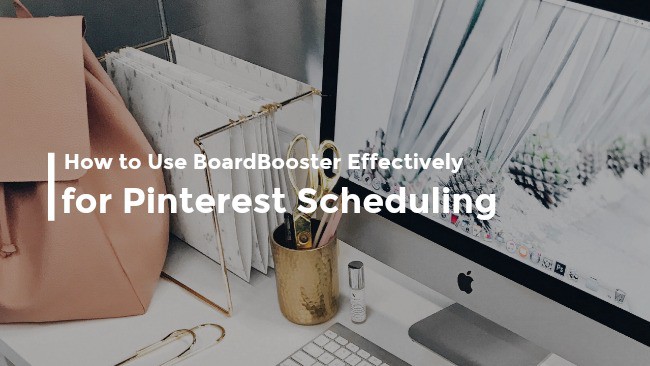 How to use BoardBooster effectively for Pinterest scheduling. Which is better for you- Tailwind or BoardBooster? How to use BoardBooster Tribes.
This post may contain affiliate links. Using these links helps support my blog. Thank you!

Before I begin, I want to give you an idea of whether I'm qualified or not to help you with Pinterest so you can decide for yourself.
First, I am not the biggest Pinterest blogger out there. I know that's not a huge sell, but I've been working Pinterest since it began and I have around 28,000 followers with about 2.8 million Pinterest views per month. I keep trying to get more blog traffic from Pinterest and that is where I fall short, but overall I think that I manage the my Pinterest account very well.
I was using BoardBooster when I first started blogging seriously. I liked the way it was set up and I didn't change over to Tailwind until I was hearing at conferences that it was a better service. I switched to Tailwind when I was told that my page views and repins would increase with the switch because Tailwind had API access… something I didn't completely understand (and still don't), but it sounded good.
Last year in January, I reluctantly changed over to Tailwind while keeping the $5 plan for Boardbooster as well. And now I'm back on BoardBooster.
I'm going to give you my thoughts on both plans, then explain how to use BoardBooster effectively if you're considering making the switch. What I believe is that what works BEST for YOU is what will work BEST for your blog… if you hate one of these services, it likely won't work well for you because you won't use it as much. Just my two cents.


If you don't have time to read this right now, pin it for later: https://www.pinterest.com/pin/48554502216821663/
Is Tailwind Right for You?
Here are my thoughts on the Tailwind service.
Benefits of Tailwind:
I really liked how easy it is to schedule multiple pins from my Pinterest feed.
I really liked the Tribes feature. It was a neat way to get content to pin.
I thought that scheduling on Tailwind was very easy as long as you were willing to sit at a computer.
My frustration was that I could not pin via smartphone because they didn't have an app for the Android and the iPhone app really wasn't that easy to use. It's not a big deal if you prefer to do your pinning from a computer… and pinning from a computer has the potential to be really fast.
If you think Tailwind is the right choice for you, feel free to give it a try using my link… we'll both get $15 if you sign up for a Plus plan: https://www.tailwindapp.com/i/DIYDanielle1
Long story short- I think if you love pinning from a computer, in particular the Tailwind website, and hate getting on the Pinterest site then Tailwind is a great choice for you.
Is BoardBooster Right for You?
I am pretty familiar with Boardbooster because I've been using it for so long. As an early Pinterest user, I like that I get set up Boardbooster and essentially forget it, staying on the Pinterest app to do all of my scheduling.
When I found out that I was pregnant with my 3rd son, I knew I had to make the switch back to BoardBooster… as a parent, I do a lot of pinning via mobile phone. A LOT. Times when I have two sleeping kids in the back of the car and don't want to wake them up are perfect for doing some scheduling.
Benefits to BoardBooster:
Pinning from the Pinterest app is easy on mobile or on the computer. I would say that mobile is the fastest way to schedule for BoardBooster.
You can setup your group board rules easily on BoardBooster then not stress about accidentally getting booted from a group for violating the rules.
All repins keep their pin count instead of starting from zero like you see with Tailwind.
Spam-free, easy to use tribes that are setup with lots of ways to prevent abuse.
It's easy to alternate live pinning and scheduled pinning using BoardBooster.
You can do most of the work straight from the Pinterest app.
With Boardbooster scheduling to hidden boards, I can also alternate live pinning and scheduling pins, giving me more freedom and speeding things up.
As for the API issue, I didn't notice a difference in traffic when using Tailwind vs. BoardBooster. I don't have an inside source at Pinterest, but from a business perspective I'd guess that Pinterest probably doesn't mind people using Boardbooster. With Boardbooster, users stay on the Pinterest app. With Tailwind, people use the Tailwind app and don't get on Pinterest as much.
If you think BoardBooster is right for you, I'd love if you could use my link to sign up. I get $5 if you sign up for a paid plan. Plans are really affordable and based on how much you pin: https://boardbooster.com/invite/PIPSR
Long story short- If you love pinning from your phone, love the Pinterest app (or website), and don't mind paying per pin, then BoardBooster is the right choice for you.
What about Tailwind Tribes? Do I need them?
Personally, I don't think Tribes in general are a necessity. I got really tired of the Tribes feature on Tailwind being a pretty huge time suck and not necessarily guaranteeing repins. I didn't like that some people spammed those boards.
I did, however, recently see that BoardBooster added a Tribes feature and I love how they set it up. It is setup to limit the number of pins a person adds to the Tribe both in terms of overall pin count and daily pins allowed. Check this out!!!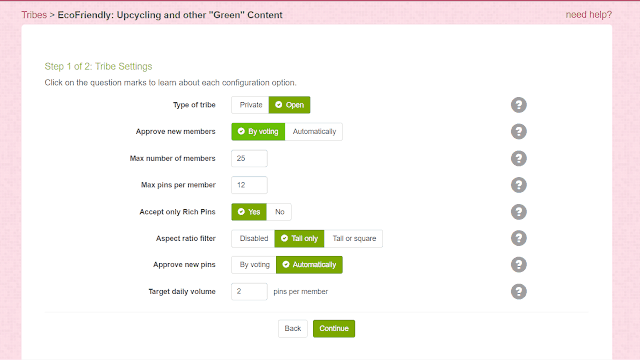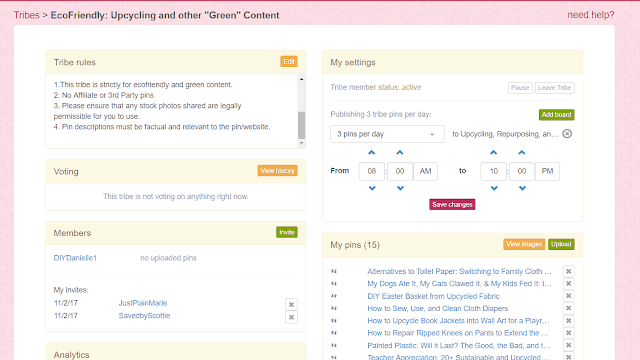 I don't love that I need to copy and paste links into the Tribe to submit them, but I love the amount of control I have over it all. AND it looks like it pretty much automates itself once you put your links in. Woot woot! Being required to carefully upload the pins also is one easy way to prevent a ton of spamming to the tribe (something I HATED on Tailwind).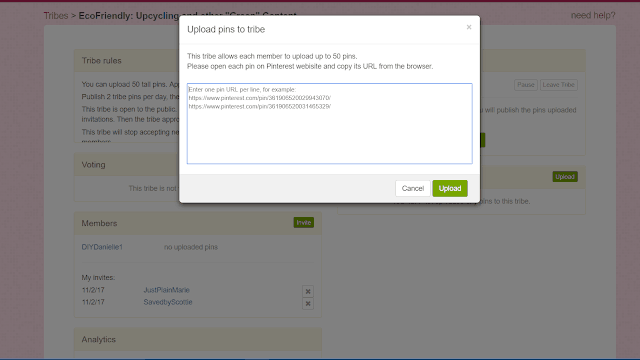 If you're interested in joining my BoardBooster tribes, make sure to look for my tribes (under DIYDanielle1. I'm looking for people to join a few different tribes on there including:
Creating for Kids (no homeschooling content, just things you make for your kids)
Ecofriendly
Sewing Projects
Outdoors & Gardening.
Cocktails & Adult Beverages
Travel with Kids
I'm only accepting people whose blog content fits the tribe and member acceptance is voted on.
An Alternative to Tribes: Please Use Your Group Boards
Remember when group boards stopped being beneficial for bloggers? You know how they have really crap repin rates now?
I anticipate that while Pinterest was blamed for the change, bloggers switching to tribes had a huge impact on that as well.
Everyone started auto pinning to those group boards and nobody was pinning from the group boards anymore. That certainly effects the success of a group board. Bloggers are power users for Pinterest… we need to be repinning good content from those group boards. If we don't, the boards will fail. End of story.
So let me show you what I do.
First, I setup BoardBooster to pin to my group boards according to the rules of the group board. If you pull up the group board on Pinterest in one window and BoardBooster in the other, this works pretty well.
Then I click through the setup button to setup my rules for publishing to the group board. My friend Marie from
Just Plain Marie
runs this board and she doesn't have any big rules. It also isn't a fast moving board. I setup my pin schedule for this board according to my own rules as a result. BoardBooster charges per pin so I try to make sure I'm not spamming pins, both to be cost effective and also to not be a jerk. I also don't need to spam the board to get seen because the board doesn't have a lot of pinners to it.

Here are the options that BoardBooster gives you for setting up your scheduling for the group board: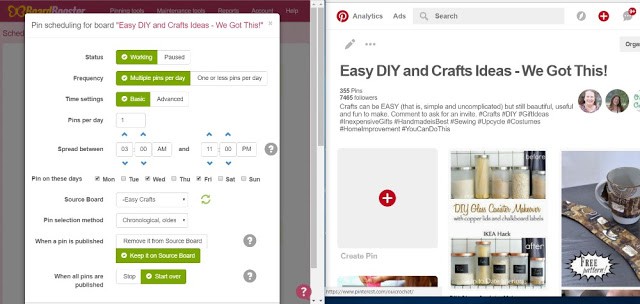 Second, I go to the group boards on mobile and pin to my hidden boards that run through the scheduler. You probably know how to do this, but I'll show you a few pictures anyways. These are screenshots from my phone.
Find the group board and open it up. Find the pin I want to pin. I just click pin, per usual.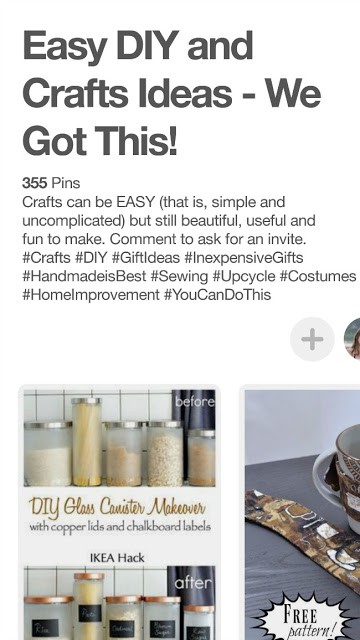 Once I hit pin, it pops up with my board lists. I can pin it "live" to the boards or if I want to schedule the pin through BoardBooster (my preference), I click the board I want to pin it to. In this case, my upcycling board. The – before the name of the board indicates that it's the secret board that BoardBooster pulls from to pin.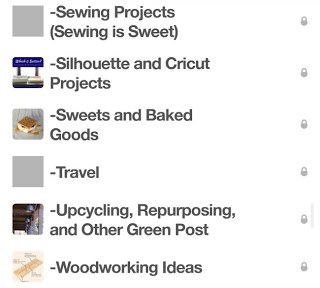 If you really niche-down on your group boards, it's a pretty easy resource for getting lots of great pins fast. I am part of a food board that does really well and it's easy to pop on there and pin a lot of great food content to my food board. I can zip through fast.


Video of the Process
Rather watch a video instead of reading this whole post? Here's a video for you.
I'd love if you could pin this post!




Thanks for taking the time to read this post! I really appreciate the time you've taken. Please share, like, and pin my post if you enjoyed it. Follow me on social media and subscribe to my email list to keep up to date on all of my latest projects!

Disclosure of Material Connection: Some of the links in the post above are "affiliate links." This means if you click on the link and purchase the item, I will receive an affiliate commission. Regardless, I only recommend products or services I use personally and believe will add value to my readers. I am disclosing this in accordance with the Federal Trade Commission's 16 CFR, Part 255: "Guides Concerning the Use of Endorsements and Testimonials in Advertising."