How to make easy shirts for the solar eclipse with a Cricut machine. Get the free "My first solar eclipse" file!
This post may contain affiliate links. Using these links helps support my blog. Thank you!
38 weeks 5 days pregnant… 3 days until my scheduled c section… and I'm making solar eclipse shirts with my Cricut Air 2. Priorities y'all. My kids are going to be so happy to see their new shirts.
So yeah, the eclipse. I'm pretty excited about the eclipse on Monday, although we may be at the hospital still. I can't recall how many days they keep you after a c-section and I know some of that depends on how well you're recovering. And probably a bit depends on whether the doctor wants to come do the discharge on a Sunday. But we got our certified glasses through my husband's work for a donation of $1 each which was awesome… the ones online have really jumped in price. And I figure we can look out the window at the hospital if we're still stuck there.
Supplies
Supplies listed below may include affiliate links to the products.
Tutorial
To begin, you'll need to gather your supplies. You can use my free design as linked at the bottom or top of this post. Adjust the size of the design for the size of your shirt. Smaller shirts will be harder to weed (the baby's shirt is a 6 month shirt and was a pain to weed the letters). I have three duplicates of the design on there, but you can delete/duplicate to have more if you have more kids.
Place your HTV on your 12×24 mat, sparkly side down, and load into your Cricut Air 2. Make sure to mirror your images in Design Space. I rearranged everything to fit better on my sheet so as to waste less HTV. I LOVE saving every little piece.
Once you've got it all situated, you can go ahead and print. Again, make sure your sparkly side is down, you've mirrored the image, and that you have your settings on iron on vinyl. I setup the design to print in yellow and blue. First set was on yellow. Second set on blue.
Once you've got both cut, you can weed everything. This means you pull away all the scraps that aren't part of your design.
Because I did three shirts worth of designs, I also cut each part of the design out for each shirt. Ie. I had three yellow sun pieces, three yellow word pieces, three blue moon pieces. I made sure to match them with their appropriate shirt, seeing I had to resize for each shirt.
When everything was ready to be applied, I ironed my shirt well, warming up the surface of the shirt and to smooth out any wrinkles. I placed my moon face down, my teflon sheet over it, then used my iron to press down firmly on the design. I use a HARD surface to iron on which helps the design "stick." I usually press down for a few seconds, then check to see if the plastic comes up easily. If it does, the design is on. If not, I iron for a few more seconds. Once the design is on, I remove my plastic sheet from the design, then place the teflon sheet back down on the design. I iron again for a few seconds, pressing down firmly again.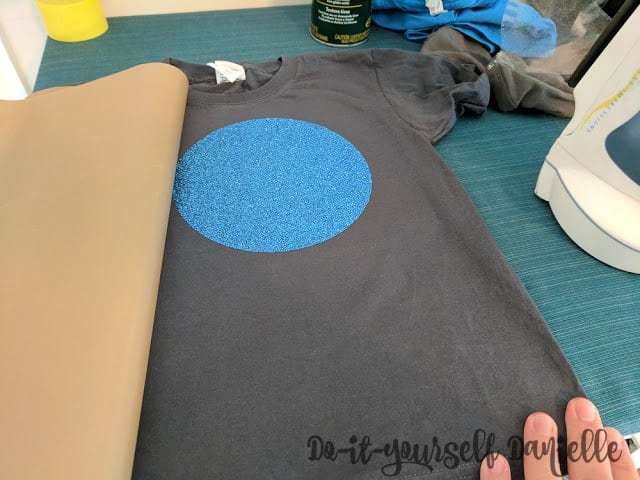 Then I added my yellow sun to the left of the moon, repeating the whole process.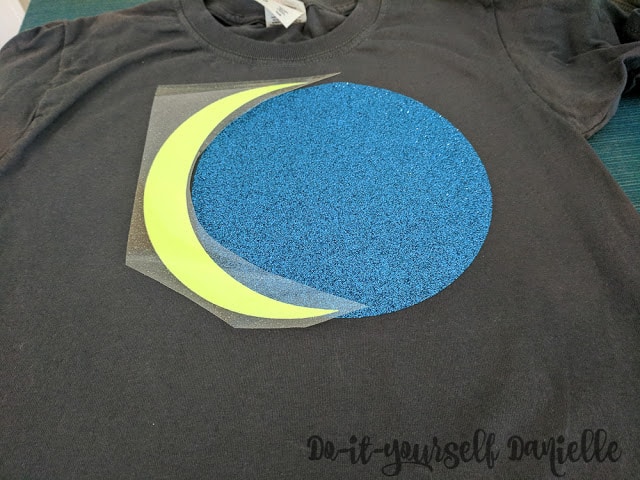 And then I added my wording on top of the moon. Ditto.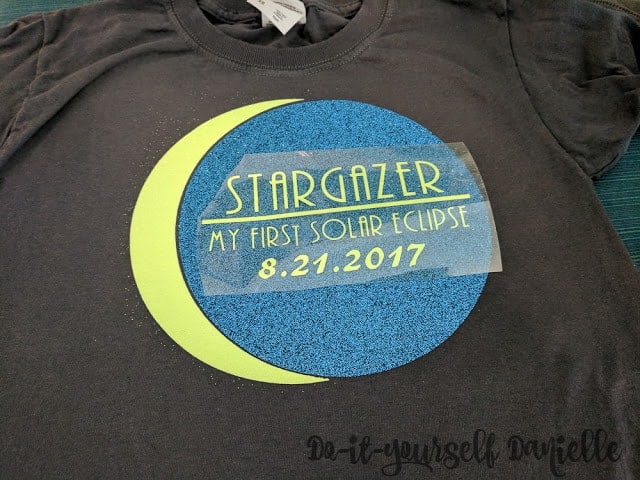 And that's all there is to it! Let everything cool off. Don't burn yourself or your house down during the process. I tripped our electricity (sigh) so I may need to waddle down to fix that eventually.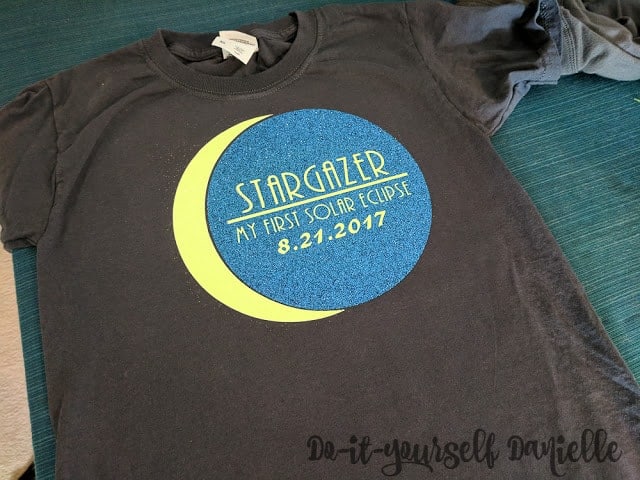 Free Cricut Design
Love it? Pin it!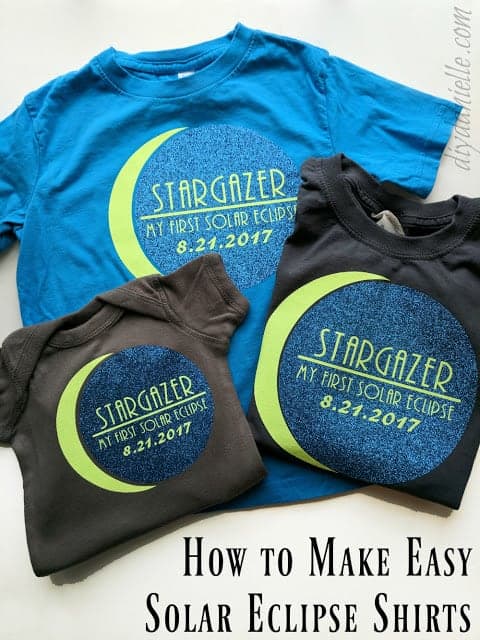 Thanks for taking the time to read this post! I really appreciate the time you've taken. Please share, like, and pin my post if you enjoyed it. Follow me on social media and subscribe to my email list to keep up to date on all of my latest projects!

Disclosure of Material Connection: Some of the links in the post above are "affiliate links." This means if you click on the link and purchase the item, I will receive an affiliate commission. Regardless, I only recommend products or services I use personally and believe will add value to my readers. I am disclosing this in accordance with the Federal Trade Commission's 16 CFR, Part 255: "Guides Concerning the Use of Endorsements and Testimonials in Advertising."