It's summertime and the living is easy – especially if you have a pool! We've put together a roundup of 19 awesome DIY pool projects that will help make pool life even easier.
It's summer time, and one of our favorite summer activities is swimming! Having a pool is a MUST because it helps kids get comfortable swimming- there's nothing better than a daily swim to develop kids into confident swimmers. In the past, we would buy those affordable above ground pools, but they don't last very long. We wanted something permanent and we finally have it! If you follow me on Instagram you may have seen our new pool that was just installed! To say we are excited is an understatement.
We plan on spending as much time as possible by the pool. Now I'm planning on adding all the fun stuff and thought I would share these DIY pool projects with you. These are projects I'm thinking about doing and I'll eventually post some new DIY projects as I complete them too.
From simple pool accessories like a towel rack DIY to upgrades like adding a new liner, there are projects big and small to inspire you!
So dive on in and get started!
19 DIY Pool Projects for Summertime Living!
Check out these 19 DIY pool projects that will make pool life a breeze!
What do you think? Are you ready to make your pool the envy of all your friends and neighbors! (And be sure to send me pics of your finished projects!).
I'll be posting more information about our inground pool later. I want to show everyone the step-by-step process so you'll be prepared if you decide to invest in an inground pool for your family.
You can check out even more outdoor DIY projects here:
Save for later by PINNING the below image: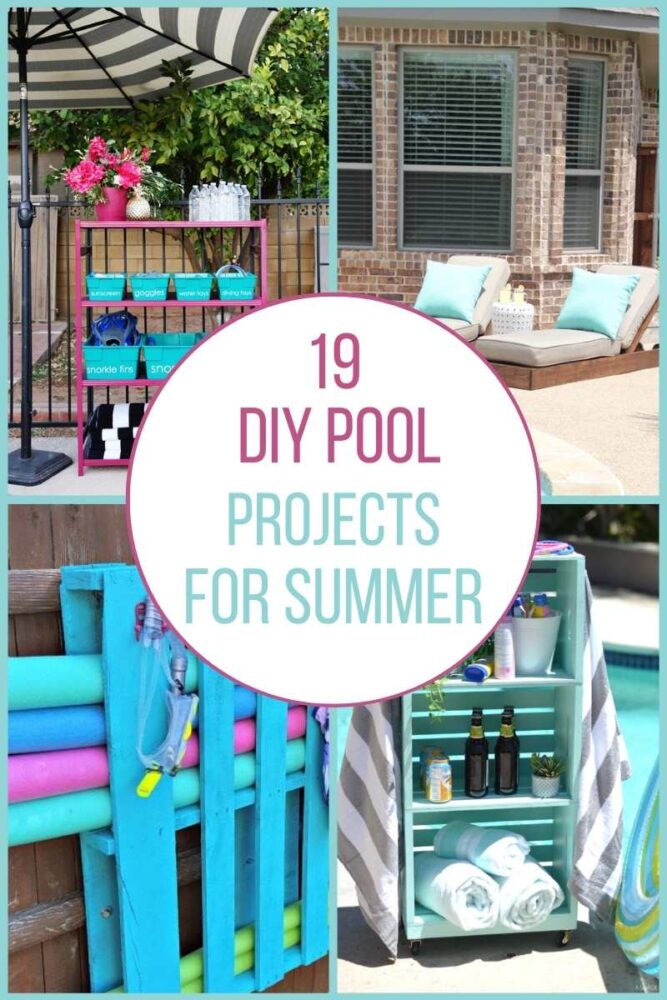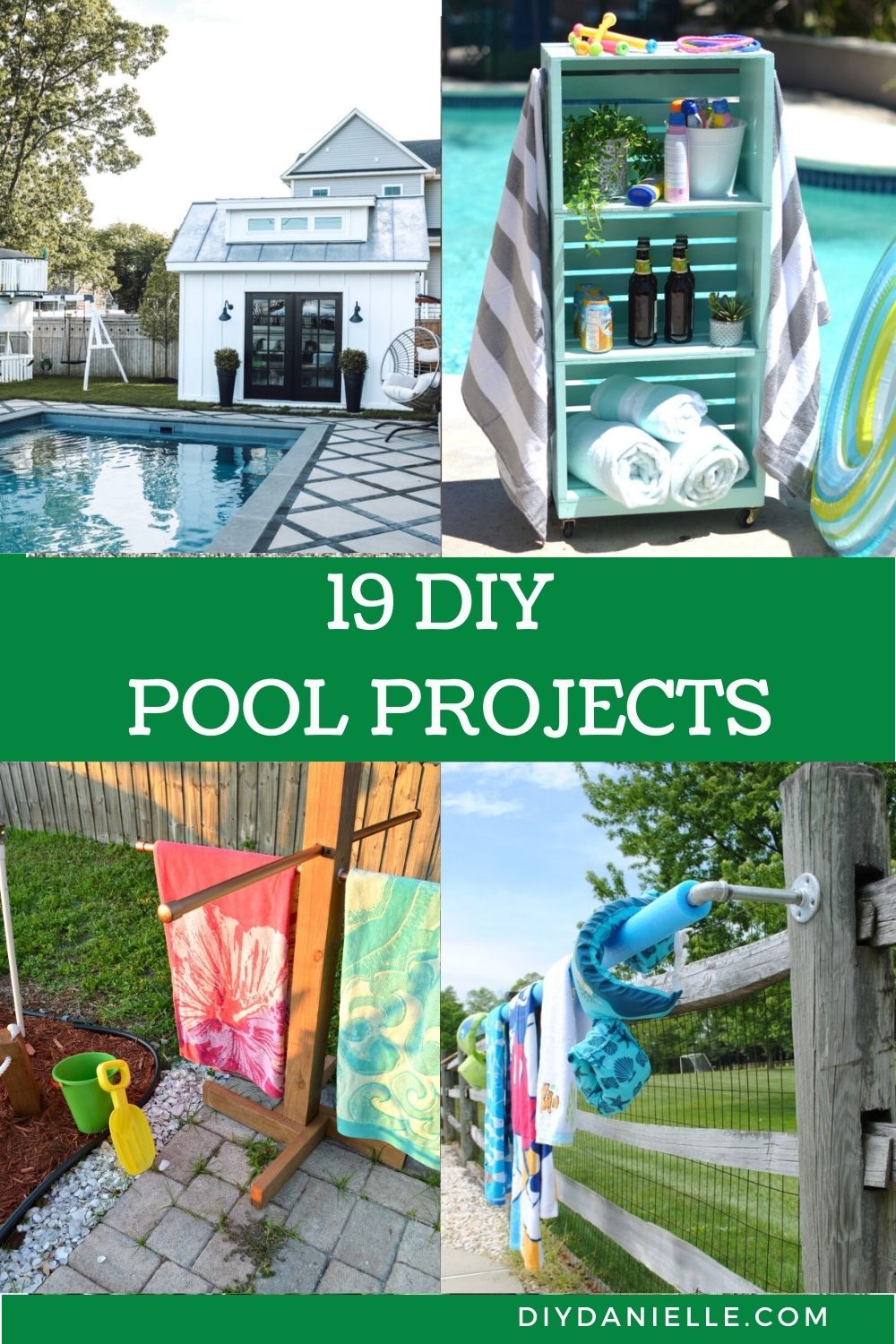 Google Web Story: DIY Pool Projects